The Eagles announced their 2012 regular season schedule on Tuesday evening. Once again, the Eagles are featured in five prime time contests - two Sunday night, two Monday night and one Thursday night game. With the release of the schedule, the start of the 2012 season is just that much closer. Now that we know who the Eagles will play where and on what dates, let's take a look at the Eagles' road which will hopefully lead back to the playoffs this season ...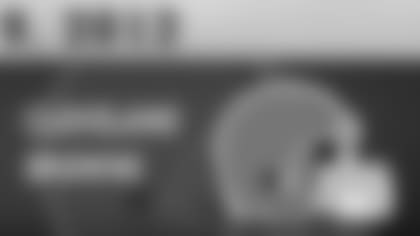 Overall Series Record: 15-31-1
Last Meeting: December 15, 2008 – Eagles 30, Browns 10
Game Recap: The Eagles won their third game in a row to set themselves up for a surprising playoff push thanks to three David Akers field goals, a 50-yard Asante Samuel return for a touchdown and 290 yards passing from Donovan McNabb. The defense was dominant, holding the Browns under 200 total yards.
In: LB D'Qwell Jackson, DE Frostee Rucker, DE Juqua Parker, K Phil Dawson
Out: RB Peyton Hillis, T Tony Pashos, G Eric Steinbach, G Artis Hicks
New beginnings with old friends. That's how the Eagles' 2012 season will get underway on Sunday afternoon, September 9 at 1 PM. Andy Reid and company will open up this year's campaign on the road against a team run by Reid's mentor (Browns President Mike Holmgren), his former general manager (Browns general manager Tom Heckert) and his former assistant (Browns head coach, and one time Eagles quarterbacks coach Pat Shurmur).
Not only that, but the Browns currently have six former Eagles on their roster in cornerback Sheldon Brown, linebacker Chris Gocong, defensive end Juqua Parker, cornerback Dimitri Patterson, wide receiver Jordan Norwood and tight end Alex Smith. So even though the Eagles will have all offseason to look forward to and prepare for the season opener, they'll already be quite familiar with the team on the opposite sideline.
But don't mistake the Browns for some kind of Land of Eagles Castoffs. Heckert and co. have grown the Browns roster over the past two seasons into one with plenty of young talent, including two first-round standouts in cornerback Joe Haden and defensive tackle Phil Taylor. Haden is primed to be one of the better cover corners in the league, and he'll have his hands full with the likes of DeSean Jackson and Jeremy Maclin come Week 1. Taylor, meanwhile, is a brute force inside and made quite the impression last summer when the Browns and Eagles met in a preseason contest. Speaking of which, the Browns and Eagles bizarrely meet in the third preseason game this year, normally the dress rehearsal for the regular season. With the teams meeting "for real" only two weeks later, expect neither side to show anything of substance in the preseason tilt.
That defensive line could pose some trouble for an Eagles' offensive line that will be playing its first regular season game together as a unit since losing Jason Peters to an Achilles tear. Taylor's inside presence is accompanied by Ahtyba Rubin with second-year standout Jabaal Sheard on the outside. Shead notched 8.5 sacks last year as a rookie and the Browns imported Rucker and Parker to complement his pass-rushing presence.
The Browns biggest questions are on offense, notably at the skill positions. Armed with two first-round picks, including the fourth selection overall, the Browns are in position to make a statement about their future regarding the quarterback position. They can look to improve the rest of the roster while sticking with Colt McCoy at quarterback or move forward with a player like Ryan Tannehill or Brandon Weeden, in whom the Browns are rumored to be quite interested. McCoy has been fairly pedestrian in his two years in the league thus far. At the least, though, McCoy has been consistent, as he posted a 74.5 quarterback rating as a rookie following by a 74.6 mark in his second season.
At running back, the Browns are moving on from former Madden cover boy Peyton Hillis. After injury problems and public complaints last season, Hillis was left to find a new home in free agency as the Browns move on to the likes of Montario Hardesty and Chris Ogbannaya. Of course, they could also add talent to the backfield in the upcoming draft, where Alabama's Trent Richardson is a distinct possibility with the fourth overall selection. Wide receiver is also a possibility, as the team has been rumored to be interested in Oklahoma State's Justin Blackmon, though the team has an emerging playing in Greg Little, who led the team with over 700 receiving yards a rookie in 2011.
And as the Eagles' defense looks to get off to a hard start buoyed by their strong finish to the 2011 season, they will face one big challenge. With Peters out until at least the tail end of the season, there's a strong case to be made that the best left tackle, and perhaps offensive lineman, in football is Cleveland's Joe Thomas. The matchup of the newly extended Trent Cole and Thomas will be one for all football fans to enjoy, and will be a welcome focus as the Eagles make their way back into their fans' hearts on opening day.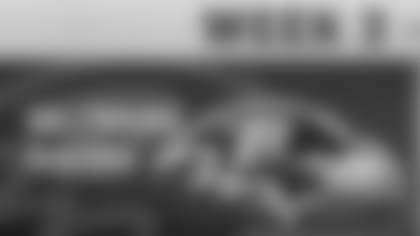 2011 Record: 12-4, First In AFC North
Overall Series Record: 1-1-1
Home Record Vs. Baltimore: 1-0
Last Meeting: Nov. 23, 2008 in Baltimore, Ravens 36-7
Game Recap: This became a monumental game in the Andy Reid era as Donovan McNabb was benched at halftime. Kevin Kolb took over in the second half and drove the Eagles into scoring range only to see safety Ed Reed return an interception 108 yards for a touchdown. It was one of five Eagles turnovers on the day. Quintin Demps returned a kickoff 100 yards for the Eagles' only points.
Key Offseason Moves
In: C Matt Birk, LB Jameel McClain, RB Ray Rice
Out: Defensive Coordinator Chuck Pagano, WR Lee Evans, G Ben Grubbs, LB Jarret Johnson, DT Cory Redding, S Tom Zbikowski
The Eagles will welcome a familiar face back to Lincoln Financial Field for the 2012 home opener in Ravens head coach John Harbaugh.
The former Eagles assistant coach has had a lot of success in his first four years with Baltimore. He's led the Ravens to 49 wins and has at least one playoff win in each of the four seasons. Harbaugh has guided the Ravens to two AFC Championship Game appearances, most recently the heartbreaking loss last year to New England - a game in which wide receiver Lee Evans dropped a potential go-ahead score on the final drive and Billy Cundiff missed on a 32-yard attempt which would have sent the game to overtime.
The heart and soul of this Ravens team remains their defense which finished third in both points and yards allowed last season. Inside linebacker Ray Lewis returns for a 17th NFL season and safety Ed Reed is set to begin his 11th campaign. The two future Hall of Fame inductees are hoping for one more Super Bowl run. The Ravens lost a few key pieces on defense with linebacker Jarrett Johnson, defensive tackle Cory Redding and safety Tom Zbikowski signing elsewhere in free agency. Baltimore's defensive coordinator from last season, Chuck Pagano, left to take the head coaching gig in Indianapolis.
Baltimore still has Haloti Ngata, an immovable force up front, Terrell Suggs, who can wreak havoc on opposing quarterbacks and a young-and-talented cornerback in Lardarius Webb.
Joe Flacco is looking to make the Ravens' identity be more centered around the offense instead of the defense. Flacco had a brilliant performance in the AFC title game last year and hopes to carry that momentum into 2012. He is also entering a contract year and wants to be paid like he's one of the NFL's best.
Ray Rice is the workhorse back, but he is also in search of a new contract. Rice was given the franchise tag this offseason by Baltimore. The receivers - Anquan Boldin and Torrey Smith - complement each other brilliantly. Boldin is the physical, possession receiver while Smith is a tall speedster capable of delivering a home run.
While head coach Andy Reid has a lot of respect for Harbaugh and the job that he's done in Baltimore, he will certainly want a much different result than the last time these two teams played in 2008.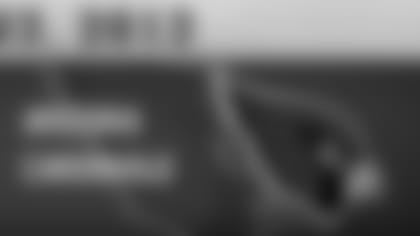 Overall Series Record: 54-56-5
Record at Univ. of Phoenix Stadium: 1-1
Last Meeting: November 13, 2011 – Cardinals 21, Eagles 17
Game Recap: Without DeSean Jackson, who was deactivated on game day, the Eagles failed to close out John Skelton, Larry Fitzgerald and the Cardinals at home. To add injury to insult, Michael Vick would miss the next three games after suffering a broken rib in the game.
Key Offseason Moves
In: DE Calais Campbell, WR Early Doucet, T Levi Brown, CB William Gay, C Adam Snyder
Out: CB Richard Marshall, G Rex Hadnot
The Cardinals made no apologies for their pursuit of quarterback Peyton Manning in free agency this offseason, and who could blame them? An opportunity to add one of the best players to ever play his position would intrigue any team. But the problem with a public courting is that it leaves a scent around the incumbent player. That player, of course, is former Eagle Kevin Kolb, who was only able to start nine games last season while fighting through concussions in his first year as a Cardinal.
Kolb is now mired in what appears to be a quarterback competition with third-year quarterback John Skelton, who led the Cardinals past the Eagles at Lincoln Financial Field last November. Kolb, though, is the player whom the Cardinals committed to last summer both financially and in terms of football equity, surrendering Pro Bowl cornerback Dominique Rodgers-Cromartie and a 2012 second-round pick for Kolb's services. So it would be a big surprise if Kolb isn't under center come late September in Arizona ready to take on his former team for the first time.
Fitzgerald is still in town to hold down the fort on the outside and the Eagles will be acutely aware of his presence at all times after he victimized the Eagles for 146 yards and two touchdowns last season. Kolb could also get some help in the form of the 13th overall pick in this year's draft. One significant area of need for the Cardinals remains the offensive line, which was abused to the tune of 54 sacks last season, one behind the St. Louis Rams for the league lead.
Defensively, the Cardinals still have plenty of room for improvement, though they were better than given credit for last season. In 2011, they ranked 10th in yards allowed per pass, 11th in sacks per pass attempt and 16th in rushing yards allowed per play. Not world-beating numbers of course, but adequate enough to win with plenty of room to grow as well.
On the other sideline, it will be a trip to familiar confines for Rodgers-Cromartie, who struggled early in the 2011 season adjusting to his role as the nickel cornerback. At the end of the season, Rodgers-Cromartie excelled in his two starts at his natural left cornerback position and should be primed for a big year with a full offseason in Philadelphia under his belt.
Familiar storylines aside, this Week 3 matchup will be an important one for the Eagles after the lesson of the 2011. Despite their abundance of talent, the Eagles did not make the playoffs last season because they dug themselves too deep a hole in the beginning of the year, falling to 1-4 after five games. The four-game winning streak at the end of the season proved that wins were there for the taking all along, but the Eagles cannot afford another crippling slow start. After two games against the NFC North to open the season, the Eagles will travel to Arizona for what is likely to be a physically demanding game under the hot Arizona sun.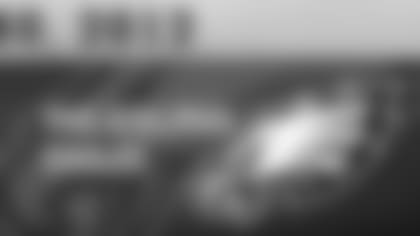 2011 Record: 9-7, 1st Place in NFC East and Super Bowl Champions
Overall Series Record: 75-83-2
Record In Philadelphia: 41-37-1
Last Meeting In Philadelphia: Sept. 25, 2011 - Giants, 29-16
Game Recap: The Eagles held a 16-14 fourth-quarter lead when quarterback Michael Vick was knocked out of the game for the second straight week, this time due to a hand injury. With Vick out of the game, Eli Manning threw two touchdown passes in the fourth quarter for the come-from-behind win in the Eagles home opener.
Key Offseason Moves
In: TE Jake Ballard, TE Martellus Bennett, S Chris Horton, OT Sean Locklear, LB Keith Rivers, CB Terrell Thomas, P Steve Weatherford
Out: RB Brandon Jacobs, WR Mario Manningham, CB Aaron Ross
The Eagles open their NFC East slate at home in prime time against the defending Super Bowl champions. It's the first of five prime time and six nationally televised games for the Eagles in 2012.
This is how close the Eagles were to keeping the Giants out of the playoffs last year. In their meeting at Lincoln Financial Field in 2011, the Eagles held a 16-14 lead in the fourth quarter before quarterback Michael Vick was knocked out of the game due to a hand injury. With Vick sidelined, Giants quarterback Eli Manning rallied the Giants to two touchdowns and the win.
While it was not the deciding factor in missing the playoffs, the Eagles finished just one game behind the Giants for the NFC East title. The Eagles did dominate the division with a 5-1 record in 2011.
There is no love lost between these two clubs. The Giants have lost some of the pieces from their offense last season, but still have quarterback Eli Manning as the triggerman. The one-two punch of Hakeem Nicks and Victor Cruz at wide receiver is one of the best in the league. How will Cruz do after his breakout 2011 campaign knowing that teams are gameplanning to take him out of the equation? A familiar face is no longer in the backfield in Brandon Jacobs, who signed with the 49ers. The one weapon the Giants added to the offense is former Dallas tight end Martellus Bennett. An athletic, but underachieving player in Dallas, the Giants are hoping that he can give them a presence to dominate the middle of the field especially with the team's other tight ends, Jake Ballard and Travis Beckham, on the mend.
The defense remains the Giants calling card and the pass rush remains fierce with Jason Pierre-Paul, Justin Tuck and Osi Umenyiora. The Giants recently acquired Keith Rivers in a trade with Bengals to address the team's biggest need. The Giants re-signed talented cornerback Terrell Thomas, who missed all of last season with an ACL injury. Last year's first-round pick Prince Amukamara should be more involved with Aaron Ross signing with Jacksonville.
Vick didn't finish the home game against the Giants nor did he play in the contest at the Giants in 2011. Vick will certainly look to make an impression that he - not Manning - is the best quarterback in the division.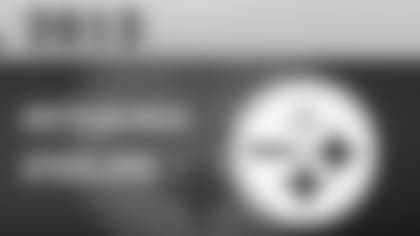 Overall Series Record: 47-27-3
Record at Heinz Field: 0-1
Last Meeting: September 21, 2008 – Eagles 15, Steelers 6
Game Recap: Correll Buckhalter's 20-yard touchdown reception proved decisive as the defense shut down the Steelers to the tune of 147 total yards. The last image came in the fourth quarter when the Eagles forced a safety as Ben Roethlisberger was called for intentional grounding in the end zone in the face of a fierce pass rush.
Key Offseason Moves
In: TE Leonard Pope, WR Mike Wallace?
Out: LB James Farrior, DE Aaron Smith, G Chris Kemoeatu, WR Hines Ward, CB William Gay
The always interesting battleground game for Pennsylvania supremacy takes place this year in Pittsburgh on October 7. The last time these two teams met in the regular season, the defense did a number on the Steelers offense and gave Eagles fans bragging rights over their west-coast brethren. Of course, the Steelers finished that season as Super Bowl champions, so they got the last laugh.
This time around, it will be an early season litmus test sandwiched between two important NFC home games for the Eagles. As is their usual nature, the Steelers have been relatively quiet this offseason, with their tight cap space limiting them to cutting ties with some stalwarts and (in all likelihood) keeping standout wide receiver Mike Wallace.
A restricted free agent, Wallace has curiously not received any interest, because signing him would, in addition to a new contract, require the forfeiture of a first-round pick. But if he's back in Black & Gold, Wallace will certainly pose a threat to the Eagles defense after his scorching 2011 campaign of 1,193 receiving yards and eight touchdowns. And don't sleep on Antonio Brown, who quietly had 1,108 yards receiving himself.
For their part, despite their 12-4 record and playoff appearance, the Steelers are coming off a bitterly disappointing end to their 2011 campaign. Their season ended, of course, on a walkoff 80-yard touchdown connection from Tim Tebow to Demaryius Thomas in the opening round of the playoffs.  With little to no imported upgrades, the Steelers will look to continue their consistent success in the regular season. Consider that in each of Mike Tomlin's first five seasons as Steelers head coach, the team has gone 6-2 in their first eight games. Here's hoping that one of those two losses this year comes to the Eagles like it did in 2008.
Defensively, the Steelers were outstanding in 2011, leading the league in total defense, points allowed per game and in passing defense. Early season matchups with the Ravens, Giants and Steelers are sure to provide the explosive Eagles offense with a measuring stick, though rest assured that Michael Vick, LeSean McCoy and crew won't be backing down from anyone.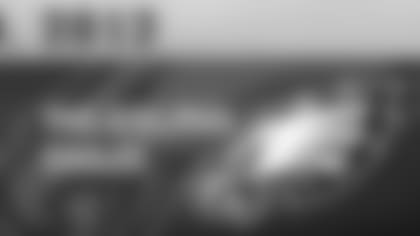 Overall Series Record: 16-12-2
Record at Lincoln Financial Field: 1-0
Last Meeting: September 10, 2010 – Eagles 35, Lions 32
Game Recap: It was the game that won Michael Vick the permanent starting quarterback job for the Eagles. In his first start at quarterback in four years, Vick showed that he was back to his dynamic self, throwing for 284 yards, two touchdowns and no interceptions for a quarterback rating of 108.0. LeSean McCoy also ran for 120 yards and three touchdowns. Two days later, Andy Reid would make the announcement that sent shockwaves through the league – Vick was his quarterback.
Key Offseason Moves
In: DE Cliff Avril, LB Stephen Tulloch, T Jeff Backus, CB Jacob Lacey
The Eagles will head into their bye with a difficult NFC game that could wind up having serious playoff implications. After their first playoff appearance since 1999, the Lions had an offseason on maintenance for the Detroit Lions, as they re-signed several key contributors to last year's 10-6. Tulloch and Backus both return to Detroit after testing the open market and Avril comes back after receiving the franchise tag. The only import of note is cornerback Jacob Lacey, who will serve as secondary depth started 10 games last season for the Indianapolis Colts. The Lions also hold the No. 23 overall pick in the first round of this year's draft.
But the most notable move the Lions have made this offseason is the extension of wide receiver Calvin Johnson, who led the league last year with a ridiculous 1,681 receiving yards. Johnson, 6-5, 239, is one of the more dominant offensive players in today's game and certainly requires special attention on every play. Rest assured that the Eagles' strategy for covering Johnson will be a focus leading up to this matchup. In Johnson's only prior game against the Eagles, he was held to four catches for 50 yards.
Part of what makes Johnson such a daunting player to cover is his superhuman athleticism. One of the few players in the league whose name can even be entered in the same conversation as Johnsons' athletically though is Dominique Rodgers-Cromartie, who shared some of the duties in covering Johnson when the Cardinals and Lions met in 2009. Not only was Johnson held to 35 yards receiving in that game, but Rodgers-Cromartie registered two interceptions, one on a pass intended for Johnson.
Defensively, the Lions are made in similar mold to the Eagles, which harkens back to the Tennessee Titans of the 2000's, when Lions head coach Jim Schwartz was the defensive coordinator working alongside Jim Washburn. Now, the Lions and Eagles often employ the (stop if you've heard this before) "wide-nine" defensive line technique. The Eagles led the league with 50 sacks last season, while the Lions' defensive line is notably on the rise thanks to the interior presence of Ndamukong Suh and last year's first-round pick Nick Fairley and the pass rushing of Avril and Kyle Vanden Bosch. Needless to say, the Eagles' offensive line will have their work cut out for them.
The Lions' secondary is more suspect, however, and the Eagles could be able to take advantage of their potent passing weapons. DeSean Jackson had 135 yards receiving and a touchdown back when the two teams met at Ford Field in 2009, which complemented a breakout game from LeSean McCoy, who topped 100 yards rushing in a game for the first time in his career. Now, McCoy is one of the league's best running backs and he'll have ample opportunity against a Lions defense that ranked 30th in the league last season in yards allowed per rush (5.0).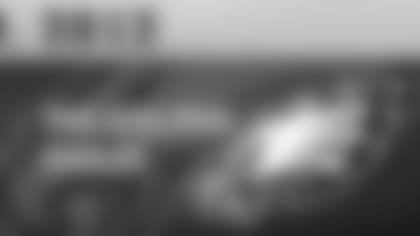 2011 Record: 10-6, 2nd In NFC South
Overall Series Record: 17-12-1
Home Record Vs. Atlanta: 9-5-1
Last Meeting: Sept. 18, 2011 in Atlanta, Falcons 35-31
Game Recap: Michael Vick returned to Atlanta for the first time as the starting quarterback of the Philadelphia Eagles. The Eagles led by 10 in the fourth quarter thanks to Vick, but he suffered a concussion and did not finish. The Falcons rallied from behind thanks to Matt Ryan's fourth touchdown toss of the game - a 1-yard dart to OVie Mughelli - and a 61-yard run by Michael Turner which eventually led to a 3-yard Turner touchdown run. Turner finished with 114 yards and tight end Tony Gonzalez had a pair of touchdowns in the Falcons win. Mike Kafka led the Eagles into Falcons territory on a potential game-winning drive, but his fourth-down pass attempt to Jeremy Maclin was dropped.
Key Offseason Moves
In: DE John Abraham, DE Kroy Biermann, S Thomas DeCoud, WR Harry Douglas, G Vince Manuwai, C Todd McClure, CB Brent Grimes, RB Jason Snelling, LB Lofa Tatupu
Out: LB Curtis Lofton, WR Eric Weems
Michael Vick and DeSean Jackson will look to finish what they previously started against the Falcons while trying to help keep Andy Reid's post-bye record perfect.
For Vick, who was the No. 1 overall pick of the Falcons in 2001, he returned to Atlanta last year for the first time as the starting quarterback of an opposing team. Vick was received warmly by the Falcons fans, many of whom still sport his No. 7 jersey. Vick guided the Eagles to a fourth-quarter lead before suffering a concussion as his helmet was whipped into the helmet of offensive tackle Todd Herremans. Vick was in the Eagles locker room as they squandered the lead and lost by four.
Jackson enjoyed one of the best games of his career the last time Atlanta visited Philadelphia. Jackson had 78 yards rushing and receiving and two touchdowns before he was leveled in a nasty, dirty hit by Falcons cornerback Dunta Robinson.
The Eagles will welcome the Atlanta Falcons to Lincoln Financial Field and Vick and Jackson hope to finish what both of them started in previous meetings.
The Falcons, meanwhile, are an enigma of sorts.
In head coach Mike Smith's four-year tenure, the Falcons have experienced a golden age of sorts. The Falcons have had four straight winning seasons, including three playoff appearances and two division titles.
However, the Falcons have no playoff wins to show for their recent string of success. Last year, they were unceremoniously dumped from the postseason by the Giants in a 24-2 (yes, two) thrashing. There are some changes on the coaching front for 2012. Offensive coordinator Mike Mularkey took the reins in Jacksonville and Mike Nolan takes over the defense from Brian VanGorder.
General manager Thomas Dimitroff has built a solid nucleus with Matt Ryan at quarterback and his top targets Roddy White and Julio Jones at receiver and future Hall of Fame tight end Tony Gonzalez, who is looking to finish off his career with a Super Bowl. Plus, you add Michael Turner and Jason Snelling in the backfield. It will be interesting to see whether the Falcons turn into a more vertical attack team in 2012 with their weapons instead of a ball-control, smashmouth offense.
The Falcons, defensively, are very athletic, but their pass rush will be a concern is recently re-signed John Abraham shows his age (34 by the time the season starts). At linebacker, the Falcons lost their best playmaker in Curtis Lofton, but have Stephen Nicholas and Lofa Tatupu in the fold to try and fill his role.
At cornerback, Brent Grimes and the aforementioned Robinson form an underrated duo. If the Falcons can shore up the defense, they should once again be in position to get Smith yet another appearance in the postseason.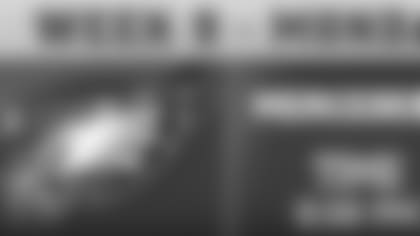 2011 Record: 13-3, 1st Place in NFC South
Overall Series Record: 16-11
Record At New Orleans: 8-8
Last Meeting: Sept. 9, 2009 in Philadelphia - New Orleans, 48-22
Game Recap: Making his first-career start for an injured Donovan McNabb, Kevin Kolb threw for 391 yards and two touchdowns - which included a 71-yard strike to DeSean Jackson - but was undone three interceptions in the blowout loss. The Eagles trailed by only four at halftime, but Ellis Hobbs fumbled the second half kickoff and the Saints scored two plays later to all but seal the win. Drew Brees threw for 311 yards and three touchdowns.
Key Offseason Moves
In: QB Drew Brees, DT Brodrick Bunkley, WR Marques Colston, G Ben Grubbs, LB David Hawthorne, LB Curtis Lofton
Out: Head coach Sean Payton, G Carl Nicks, WR Robert Meachem, CB Tracy Porter
The New Orleans Saints have endured one of the toughest offseasons in league history as a result of Bounty Gate and as a result will not have head coach Sean Payton for the 2012 season.
Not that anyone is shedding a tear for them. Nonetheless, the Saints will have their coaching staff in place as interim head coach Joe Vitt's suspension will expire prior to this Monday night showdown in one of the toughest places to play in the league.
The Saints had a historic year offensively in 2011 behind quarterback Drew Brees' NFL record 5,476 passing yards. However, the NFC South champions were upended by the San Francisco 49ers in the Divisional Round of the playoffs after Alex Smith's comeback antics.
It will be interesting to see how this team responds to the offseason turmoil. Brees was franchised by the Saints, but has not yet signed the tender as he hopes for a long-term deal. As long as Brees remains one of the game's elite quarterbacks, the Saints will be a difficult test for Juan Castillo's defense. The Saints have a plethora of weapons in the pass game with Marques Colston returning and dominant tight end Jimmy Graham. On the ground, the Saints can get physical with Mark Ingram and Pierre Thomas or beat you in the screen game with Darren Sproles. The Saints lost one of the league's best guards in Carl Nicks, but quickly replaced him with Ben Grubbs.
The defense will be in the spotlight. The key to the Saints' Super Bowl season in 2009 was their penchant for turnovers. New coordinator Steve Spagnuolo will hope to transform the defense into what he had when he helped the Giants win the Super Bowl in 2007. They added some muscle to the interior of the defensive line with former Eagle Brodrick Bunkley. Anticipating that linebacker Jonathan Vilma will be suspended for at least some part of the season for Bounty Gate, the Saints overhauled the linebacking corps with the additions of Curtis Lofton and David Hawthorne.
The Saints still have a very talented team. They could rally together in light of the distractions caused by the Bounty Gate scandal or they could struggle in 2012.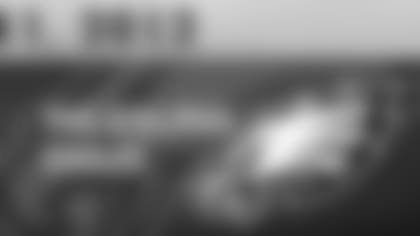 2011 Record: 8-8, Third In NFC East
Overall Series Record: 47-59
Record In Philadelphia: 27-24
Last Meeting In Philadelphia: Oct. 30, 2011, Eagles 34-7
Game Recap: Michael Vick had arguably his best game as a Philadelphia Eagle. He completed 75 percent of his pass attempts for 279 yards and two touchdowns while adding another 50 yards on the ground in the 34-7 blowout win over the team's biggest rival. LeSean McCoy tore up Rex Ryan's defense to the tune of a career-high 185 yards and two touchdowns.
Offseason Moves
In: G Mackenzy Bernadeau, CB Brandon Carr, LB Dan Connor, QB Kyle Orton, S Brodney Pool, FB Lawrence Vickers
Out: TE Martellus Bennett, S Abram Elam, LB Bradie James, G Kyle Kosier, CB Terence Newman, WR Laurent Robinson
How much fun did Eagles fans have watching the Dallas Cowboys collapse at the end of last season, losing four of their final five games to fall all the way to third place in the division standings?
It was arguably one of the bright spots for Eagles fans last season. Dallas was simply a middling team from its 8-8 record to the fact that it ranked 15th in the league in points scored and 16th in points allowed.
The Eagles have had the Cowboys' number in the previous two seasons winning three of the four games played. The one loss was where the Eagles rested their starters for the playoffs and still led until the final minute of the game.
Last season, the Eagles dominated Dallas in both affairs including the 27-point thrashing on prime time at Lincoln Financial Field.
The Cowboys still have the talent to be one of the best teams in the NFL. Tony Romo remains the quarterback for the offense and has the athleticism, arm strength and guile to cause fits for defenses. The protection for Romo was a concern with some rookies added to the line last season, by their first-round pick, tackle Tyron Smith, appears to be a good pick for Dallas. Out of the backfield, DeMarco Murray won't take teams by surprise after his franchise rookie record campaign a year ago. Felix Jones has had success against the Eagles in the past.
Even though 2011 breakout sensation Laurent Robinson left in free agency, the Cowboys still have Dez Bryant and Miles Austin on the outside and the always-dependable Jason Witten at tight end.
The Cowboys' front seven on defense remains one of the best in football. Nose tackle Jay Ratliff is a rare blend of size and quickness. DeMarcus Ware continues to terrorize the left side of offensive lines and it is unlikely we will see the heavyweight battle between he and Jason Peters. Opposite Ware, the Cowboys have Anthony Spencer, who is the team's franchise player in 2012. On the inside at linebacker, the Cowboys have a young star in Sean Lee and they brought in free agent Dan Connor to replace Bradie James. Don't be surprised if Bruce Carter has a bigger role in 2012.
In Rob Ryan's first year as defensive coordinator, the Dallas secondary struggled mightily. Cornerbacks Terence Newman and Mike Jenkins were simply not as good as they have been in previous years. Well, Dallas upgraded the position with former Chief Brandon Carr to play opposite Jenkins and released Newman. Brodney Pool was signed at safety. Pool played for Ryan in Cleveland.
The Cowboys were in the driver's seat for much of 2011 before tailing off at the end. This will be a critical year for head coach Jason Garrett.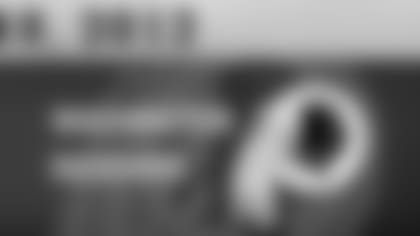 Overall Series Record: 71-79-6
Record at FedEx Field: 10-5
Last Meeting: October 16, 2011 – Eagles 20, Redskins 13
Game Recap: Touchdowns from LeSean McCoy and Brent Celek helped the Eagles snap a four-game losing streak as they took out their division foes. Kurt Coleman earned NFC Defensive Player of the Week honors after his sterling three-interception performance.
Key Offseason Moves
In: WR Pierre Garcon, TE Fred Davis, WR Josh Morgan, S Brandon Meriweather, DE Adam Carriker, DB Cedric Griffin
Out: S LaRon Landry, S O.J. Atogwe
The Redskins have such a history of free agent spending that their foray into the market this offseason which included big money contracts for wide receivers Pierre Garcon and Josh Morgan actually seemed somewhat demure. But that's partially because their signature move over the last months was the bold trade for the second overall draft pick that demanded a heavy price of three first-round draft picks among other picks. A hefty price to pay, though the likely addition of Baylor quarterback Robert Griffin III could prove worthwhile for a franchise that has long been searching for a signature quarterback.
If all goes expected and Griffin does indeed end up in Washington, this will serve as the Eagles' official introduction to a player who figures to be a nemesis for years to come. Unfortunately, Griffin will already have 10 weeks of NFL football under his belt to prepare him for Juan Castillo's defense. The dual threat quarterback who can beat you from anywhere on the field still has plenty of concerns around him however. Even with the additions of Garcon and Morgan, the Redskins' receivers aren't likely to strike fear in opposing secondaries. The offensive line, meanwhile, ranks 19th in sacks allowed per pass attempt last year while ranking only 25th in rushing. The previously anemic offense could certainly use some of Griffin's fire power.
The Redskins defense, however, has the pieces to be a high quality unit. Pass rushers like Ryan Kerrigan and Brian Orakpo on the outside figure to put pressure on the quarterback, while the ageless London Fletcher cleans up the mess in the middle of the field. Where the Redskins can be exploited is precisely where the Eagles have exploited them in the past – deep down the field. We all remember DeSean Jackson's touchdown on the first play of the game over LaRon Landry in 2009, but the Redskins are now without both of their safeties from last year in Landry and Atogwe. Brandon Meriweather was brought in this offseason, but too much shouldn't be expect of him after the former first-round pick was released by the Patriots and failed to make a positive impact on the Chicago Bears in 2011.
So when it comes to game time in mid-November, expect the Eagles to be willing to unleash their full offensive arsenal, especially Jackson, a long time Redskins killer. If the Eagles extend their winning streak at FedEx Field to four, they'll have succeeded in welcoming Griffin his rude welcome to the NFC East.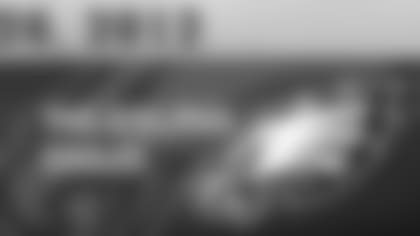 Overall Series Record: 5-2
Record at Lincoln Financial Field: 2-1
Last Meeting: September 13, 2009 – Eagles 30, Panthers 10
Game Recap: In the 2009 season opener, the Eagles thoroughly stomped the Panthers thanks to an 85-yard DeSean Jackson punt return for a touchdown and a fumble return for a touchdown by Victor Abiamiri. But the day ended on a sour note as the Panthers injured Donovan McNabb on a cheap shot to the ribs after a 3-yard touchdown scramble. That, though, opened the door for Kevin Kolb's emergence as a viable starting quarterback.
Key Offseason Moves
In: RB Mike Tolbert, C Geoff Hangartner
Out: LB Dan Connor, G Travelle Wharton, G Mackenzy Bernadeau, G Geoff Schwartz
In what promises to be an electrifying, high-profile matchup, the Carolina Panthers come to Philadelphia in late November for a Monday Night Football showdown with the Eagles. The reason that this contest was handpicked for national television is obvious; it's a showdown of two of the most dynamic quarterbacks in the league.
It's a familiar story isn't it? A quarterback is selected No. 1 overall and enters the league by storm thanks not only to his passing ability but to his talented rushing legs as well. Once upon a time, in 2001, that was Michael Vick. Last year, it was Cam Newton, who thrilled Panthers fans with an outstanding debut season in which he played all 16 games, winning six, and threw for 4,051 yards, 21 touchdowns and 17 interceptions while adding a record 14 rushing touchdowns.
Newton has Panthers fans and the rest of the league excited about his future, but the Panthers still have plenty of work to do to become a playoff contender. Much of that improvement is needed on the offensive line, where the team had significant turnover this offseason. Luckily, Newton has plenty of options to lean on when it comes to handing the ball off. Already blessed with two quality running backs in DeAngelo Williams and Jonathan Stewart, the Panthers added the versatile Mike Tolbert, who impressed especially in the red zone during his time with the San Diego Chargers. With Steve Smith dangerous as ever on the outside, the Panthers will present plenty of options to concern Eagles defensive coordinator Juan Castillo. Luckily, because of the Monday night timing, he'll have an extra day to prepare.
Meanwhile, the Panthers' defense is under a two-year remodeling that began last offseason when they hired former Eagles defensive coordinator Sean McDermott as their defensive coordinator. Last year, the Panthers ranked 28th in total defense, 27th in points allowed, 25th in rushing yards allowed per play and 32nd in passing yards allowed per play. Needless to say, there is work to be done, though that could begin with the ninth overall pick in this year's draft.
Charles Johnson is a proven pass rusher while Terrell McClain and Sione Fua form a promising young defensive tackle tandem. Jon Beason and Thomas Davis have been mainstays for the Panthers at linebacker for a combined 14 seasons, but are both feeling the wear and tear of their time in the league. As evidenced by their numbers against the pass, the secondary certainly needs some work, with only cornerback Chris Gamble a surefire starter. While the Eagles look primed to take advantage on paper, never discount how much things can change between the offseason and 12 weeks into the regular season.
But if you want to look for one edge for the Eagles, consider that the Panthers, a warm weather team who plays in a division with two dome teams and a team from Florida, will be traveling up to Philadelphia on what is hopefully a chilly Monday night under the Lincoln Financial Field lights. As Andy Reid likes to say, "It's a beautiful thing."
2011 Record: 8-8, Third In NFC East
Overall Series Record: 47-59
Last Meeting In Dallas: Dec. 24, 2011, Eagles 20-7
Game Recap: The luster was taken out of the game early as the Eagles were eliminated from playoff contention via the Giants' win over the Jets. However, the Eagles steamrolled their division rival knocking quarterback Tony Romo out of the game early. Michael Vick threw for 293 yards and two touchdowns as the Eagles were just seven seconds shy of a shutout.
Offseason Moves
In: G Mackenzy Bernadeau, CB Brandon Carr, LB Dan Connor, QB Kyle Orton, S Brodney Pool, FB Lawrence Vickers
Out: TE Martellus Bennett, S Abram Elam, LB Bradie James, G Kyle Kosier, CB Terence Newman, WR Laurent Robinson
It just wouldn't be Eagles-Cowboys without a primetime affair.
The Eagles travel to Dallas on a short week to kick off the month of December with a showdown that is just perfect for Sunday Night Football. This is a crucial matchup for the Eagles as it will be the last NFC East battle prior to the final two games of the year (Washington, at Giants).
The Eagles are 2-2 at Dallas since Cowboys Stadium opened in 2009. Of course, the two losses came on back-to-back weeks at the end of the 2009 season. The Eagles have quelled the ghosts of Texas Stadium and in fact nearly shut out the Cowboys in their meeting at Jerry's World near the end of last season.
The two teams will have played each other just three weeks earlier and have a good understanding of what the other is bringing to the table. Then again, with Eagles-Cowboys, it doesn't matter where the teams sit.
If the Eagles can win here, they will provide themselves a confidence boost heading into the final quarter of the season.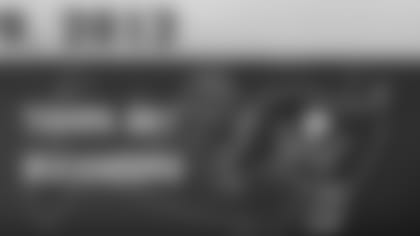 2011 Record: 4-12, 4th In NFC South
Overall Series Record: 8-7
Last Meeting: Oct. 11, 2009 in Philadelphia, Eagles 33-14
Game Recap: Donovan McNabb returned from a rib injury to throw for 264 yards and three touchdowns - two to Jeremy Maclin - to pace the Eagles in the lopsided win. McNabb's 157.2 QB rating was the second-highest of his career. The Eagles improved to 11-0 in games after the bye week under head coach Andy Reid. The game also marked the return of middle linebacker Jeremiah Trotter for the Eagles.
Key Offseason Moves
In: Head coach Greg Schiano, CB Ronde Barber, DE Michael Bennett, WR Vincent Jackson, OT Jamon Meredith, G Carl Nicks, CB Eric Wright, G Jeremy Zuttah
Out: Head coach Raheem Morris, C Jeff Faine, QB Josh Johnson
Will the Tampa Bay Buccaneers be the Philadelphia Eagles of 2011?
The Eagles were the most aggressive team in free agency in 2011 bringing in Nnamdi Asomugha, Jason Babin among many others to drastically improve the talent on the roster. This offseason, that honor belonged to the Buccaneers.
The Eagles finished 8-8 and didn't make the playoffs for the first time since 2007. The Bucs went 4-12 last year and don't have the lofty expectations that the Eagles do. Plus, Tampa Bay will be guided by a first-time NFL head coach in Greg Schiano, who comes from the college ranks where he turned Rutgers into a formidiable program.
Just two seasons ago, the Bucs were a young team on the rise thanks to quarterback Josh Freeman. However, Freeman took a step back in 2011 as the Bucs finished 27th in points scored. Then again, that's better than the defense performed. Tampa Bay was dead last in points allowed on defense. In 10 games, Tampa Bay allowed 27-or-more points. In the final five games of the year, the Bucs allowed at least 31 points in each contest.
However, the splurge in free agency addressed the offensive side of the ball to make Freeman's life easier. In a division with Drew Brees, Cam Newton and Matt Ryan, stellar quarterback play is an absolute must.
The defense is has a lot of young pieces, especially along the line. The two starting defensive ends - Da'Quan Bowers and Adrian Clayborn - and two starting tackles - Gerald McCoy and Brian Price - are all first- and second-round draft picks from the past two years. At middle linebacker is Mason Foster, a third-round pick last year who took over starting duties.
It will be interesting to see what personality Schiano brings to the Bucs as he tries to make them relevant again. Where will the team stand this late in the season? Will Schiano be among the candidates for Coach of the Year? Or will the Bucs be headed towards another losing campaign? The Bucs have just one 10-win season in the past six years.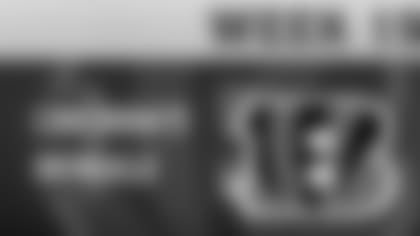 Overall Series Record: 3-7-1
Record at Lincoln Financial Field: 0-1
Last Meeting: November 16, 2008 – Eagles 13, Bengals 13
Game Recap: Yes, now we all know ties are allowed in football. Many forget that the Eagles had to rally just to make it to overtime in this infamous trip to Cincinnati as they scored the last 10 points of the game in the second half. But, of course, neither team could muster enough offense in the extra frame and the Eagles fell to 5-4-1.
Key Offseason Moves
In: RB BenJarvus Green-Ellis, CB Jason Allen, G Travelle Wharton, LB Manny Lawson, T Anthony Collins, S Reggie Nelson
Out: DE Frostee Rucker, DE Jonathan Fanene, G Nate Livings, WR Andre Caldwell
Perhaps the league's biggest surprise playoff participant in 2011, the Bengals rode their impressive rookie duo of quarterback Andy Dalton and wide receiver A.J. Green on offense and the league's seventh-ranked defense to a wild card berth. By the time they come to Philadelphia for this Week 15 Thursday night tilt, Dalton and Green will have almost another full year of experience under their belt.
The Eagles are 3-1 on Thursday Night games under Andy Reid, with the lone loss coming on the road last season in Seattle with Vince Young under center. The last time they had a Thursday nighter at home was two seasons ago and it was also a December contest as the Eagles dispatched of the Houston Texans 34-24.
While it may be silly to predict what the Bengals roster will look like eight months from now, we do know that, if healthy, Green will be a priority. Last year's fourth overall pick, Green burst onto the scene with 1,057 yards receiving as a rookie, leading all first-year players and earning himself a Pro Bowl berth. At 6-4, 211, Green is a matchup nightmare, though the Eagles are as well suited as anyone to try to handle the dynamic former Georgia Bulldog.
Former Patriot BenJarvus Green-Ellis takes over as the primary running back after the team moved on from plodding veteran Cedric Benson. Green-Ellis isn't a gamebreaker by any means, but he is trustworthy as he has notably never fumbled in his professional career. Dalton, though, will be the key for the Bengals and for opposing defenses. After a strong rookie year, the question is whether Dalton will take a step forward or whether the league will adjust to him and he suffers the occasional Sophomore Slump.
The Bengals defense was quite a force in 2011, ranking fourth in yards allowed per play and among the top ten in both rush and pass defense. The rushing defense was a tad more liberal with their yards allowed, which could open the door for a heavy dose of LeSean McCoy on a short week's rest.
As for the effect of the Thursday night date on the home team, the Eagles surely won't be looking past a playoff team like the Bengals. But while they'll be saddled by a short week of preparation following a trip to Tampa Bay, they won't complain about the extra time to prepare and rest for a closing two-game stretch against NFC East rivals. Of course, that extra time tastes exponentially sweeter if it's on the back end of a victory.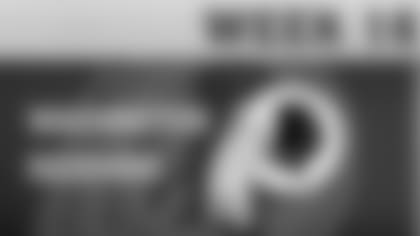 Overall Series Record: 71-79-6
Record at Lincoln Financial Field: 5-4
Last Meeting: January 1, 2012 – Eagles 34, Redskins 10
Game Recap: The Eagles played for pride and each other in the 2011 season finale and ended the season on a four-game winning streak thanks to a standout performance by Michael Vick (335 yards passing and three touchdowns).
Key Offseason Moves
In: WR Pierre Garcon, TE Fred Davis, WR Josh Morgan, S Brandon Meriweather, DE Adam Carriker, DB Cedric Griffin
Out: S LaRon Landry, S O.J. Atogwe
These are the games you live for. End of the season matchups with so much on the line against an opponent you know (and dislike) well. Only five weeks after their first meeting of the season, the Redskins and Eagles will get back together, this time in Philadelphia for the final 2012 regular season game at Lincoln Financial Field.
These are the games that require no hype. Both teams will be worn down by the long season in the rear view mirror. They could both be in playoff contention, both playing for pride, or one team playing the role of spoiler, but there will undoubtedly be no lack of effort on the field. While the Eagles have had the Redskins number of late (having won five of the last six meetings), the sting of the late-season defeat to the Redskins in 2008 still lingers with Eagles fans. So any opportunity to avenge that loss is always welcome and this could be another such opportunity.
Beyond that, who knows? What kind of season will Michael Vick have had in his third year under center as the team's starting quarterback. How will LeSean McCoy have backed up his breakout 2011 campaign? Will DeSean Jackson's first year with a new contract be one for the ages? How many sacks will Jim Washburn's dominant defensive line account for? Will Robert Griffin light the league on fire as a rookie?
These are all questions that we won't know the answer to for a long time. But that's the beauty of the NFC East, you don't need the background to know that when the Eagles fight with old foes it will be must-see football.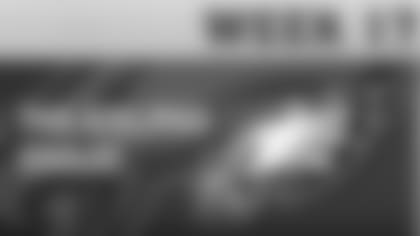 2011 Record: 9-7, 1st Place in NFC East and Super Bowl Champions
Overall Series Record: 75-83-2
Record At New York Giants: 34-46-1
Last Meeting At Site: Nov. 20, 2011 - Eagles, 17-10
Game Recap: Vince Young led the Eagles on an 18-play, 80-yard drive that culminated in the go-ahead 8-yard touchdown pass to Riley Cooper with just 2:45 remaining in the game to stun the Giants. On that drive, the Eagles converted six third downs. Jason Babin sealed the win with a sack and forced fumble that was recovered by Derek Landri.
Key Offseason Moves
In: TE Jake Ballard, TE Martellus Bennett, S Chris Horton, OT Sean Locklear, LB Keith Rivers, CB Terrell Thomas, P Steve Weatherford
Out: RB Brandon Jacobs, WR Mario Manningham, CB Aaron Ross
There might be no better place for the Eagles to finish the regular season than their home-away-from-home at MetLife Stadium, where the team owns a perfect 2-0 record.
First, the Eagles had the Miracle at the New Meadowlands in 2010 which was simply one of the all-time great comebacks and finishing plays. Last season, Vince Young rallied the team for a fourth quarter,  come-from-behind win.
The Eagles have to face the team that most players would call their biggest rival knowing that they took home the Lombardi Trophy in 2011 possibly with a chance to win the division, secure playoff seeding or maybe, to knock the Giants out of the postseason altogether.
Every game in Week 17 is currently slotted for a 1 PM start, but if there is anything of significance on the line don't be surprised to see this moved to either a 4:15 national start or, even better yet, a prime time 8:30 kickoff.
This has everything in place to potentially be an epic regular season finale. The storylines would be endless. Then again, maybe the Eagles will be 15-0 resting their starters for the playoffs