Now in their 26th season with the Philadelphia Eagles, the Eagles Pep Band leads over 70,000 fans in singing the Eagles fight song, "Fly Eagles Fly", at every Eagles home game! Played prior to kickoff and after each Eagles touchdown, the song has become a tradition with the fan base, and a rallying cry with the word:
Fly Eagles fly, on the road to victory... Fight, Eagles fight... Score a touchdown 1, 2, 3...
Fly, Eagles fly, on the road to victory!
The ensemble is comprised of all four original members: Bobby Mansure (Frontman/Tenor Sax), Brian Saunders (Lead Saxophone), Anthony "Skull" DiMeo (Guitar/Banjo), Bruce Mulford (Upright Bass).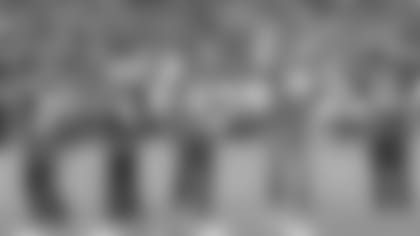 Bobby Mansure, who is credited with forming the Eagles Pep Band, introduced to the NFL this innovative entertainment concept consisting of four talented strolling musicians that could captivate and charm fans with a grassroots musical performing style. In 1995, working hand in hand with fellow Eagles Pep Band member Brian Saunders in Brian's studio, Saxtrax Production Studios, they created the now-famous Eagles fight song*. With their lyrics, arrangement, and vocals, "Fly Eagles Fly" became immensely popular amongst the Eagles fan base as well as a coined phrase.
Dating back to games at Veterans Stadium, the Eagles Pep Band infiltrated tailgates and were embraced playing in the legendary 700 Level. Through a "Learn Your Fight Song" initiative that they implemented in 1997 and 1998, the Eagles Pep Band engaged fans, and "Fly Eagles Fly" started to catch on, eventually becoming the widely recognized song that it is today.
Their ultimate dream came true in 2018. The band flew to Minneapolis to perform at events leading up to Super Bowl LII and then they had the honor of leading the Philadelphia Eagles Championship Parade, just days after the team's historic Super Bowl victory. Parading down Broad Street and celebrating with millions of fans was an experience of a lifetime.
The Eagles Pep Band is continually sought after to perform at high-profile events and for national media outlets. Appearances have even included presidential inaugurations and ABC's Monday Night Football broadcast! First and foremost though, the Eagles Pep Band has an intrinsic connection with the Philadelphia Eagles fan base and they pride themselves on performing at community parades and fans' weddings, birthdays, anniversary celebrations, and special events. To date, they have surprised over 500 newly married couples with a serenade at their wedding reception!
During the football season, you will regularly hear the Eagles Pep Band on SportsRadio 94WIP performing parody songs of the upcoming opponents as well as see them on television getting viewers pumped up to face NFC rivals. Eagles Alumni Honorary Captains proudly join the Eagles Pep Band prior to kickoff to sing "Fly Eagles Fly". It's enthralling to hear the voices of Eagles legends such as Ron Jaworski, Seth Joyner, Herm Edwards, Mike Golic, combined with the Eagles Pep Band, belt out the famed verses and the ending cheer E-A-G-L-E-S Eagles!
*In the 1950's there was a fight song entitled "The Eagles Victory Song" written by Charles Borrelli & Roger Courtland and performed by a 200-member marching band called "The Sound of Brass."