Philadelphia Eagles Holiday Cheer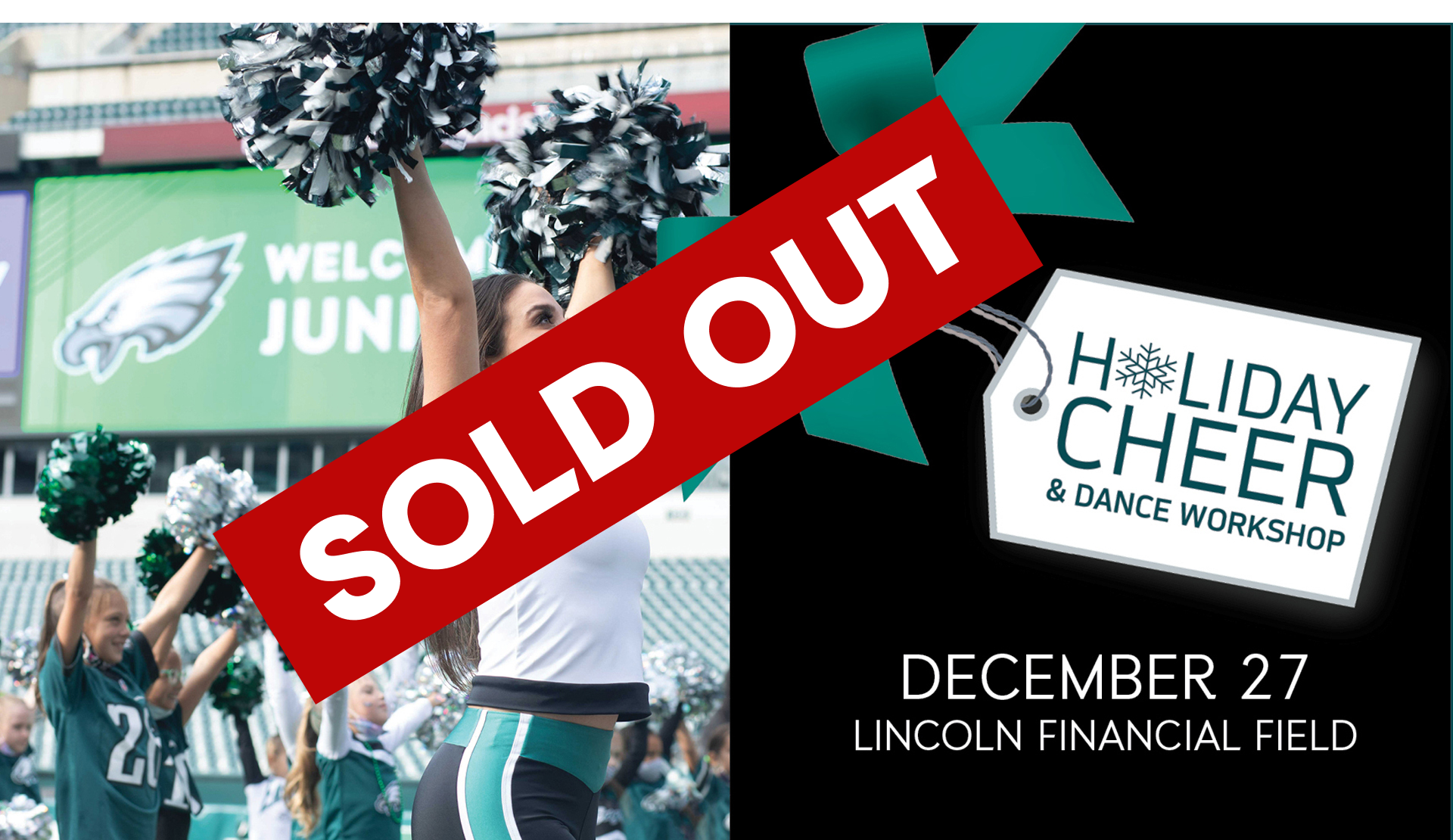 Tuesday, December 27th
Lincoln Financial Field
Recommended for children ages 5-13
Session 1: 10:00AM-12:30PM | Registration 9-10AM
Session 2: 2:30PM-5:00PM | Registration 1:30-2:30PM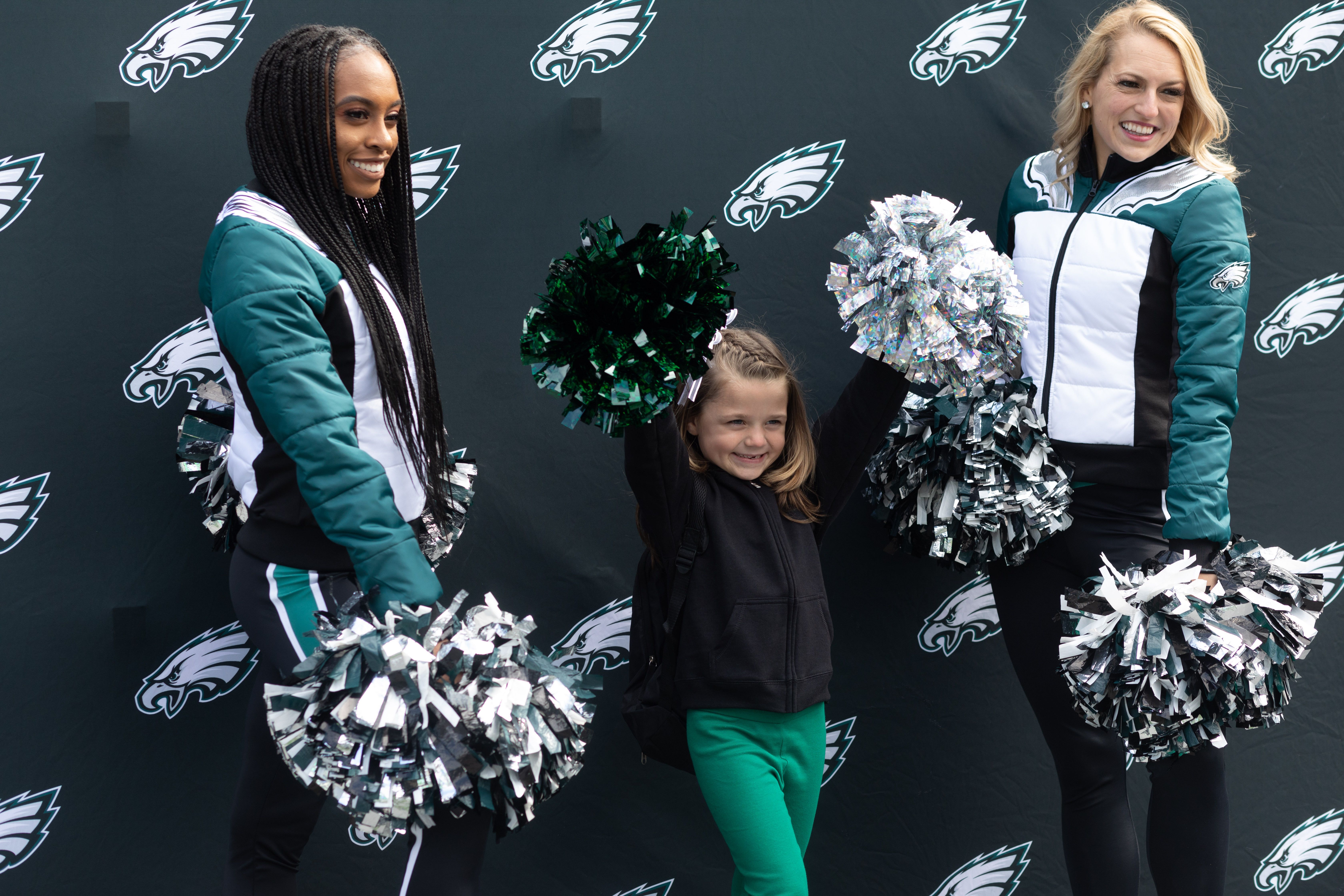 Looking for the ultimate Eagles gift sure to bring the holiday cheer? Join the Philadelphia Eagles Cheerleaders for our Eagles Holiday Cheer & Dance Workshops!
The Eagles Holiday Cheer & Dance Workshop is a fun-filled session of cheerleading activities that provides children with the unique opportunity to receive professional instruction from Eagles Cheerleaders, as well as to perform at Lincoln Financial Field. With two sessions to choose from, it's the perfect gift to keep kids active during winter break!
Holiday Cheer and Dance Workshop Registration Includes:
Professional cheer and dance instruction from Eagles Cheerleaders
Set of poms
End-of-workshop showcase performance*
Cheerleader Poster & Autographs
Holiday Gift
*Weather permitting, the end-of-workshop showcase performance will take place on the field.
Tickets for this event are $70 but only $55 if you're a member of the Eagles Kids Club. You can join the Eagles Kids Club here, and then we'll send you a promo code for your discounted ticket to the Holiday Cheer and Dance Workshop.
Space is very limited, register today!