 Ike Kelley, a two-time All-America linebacker at Ohio State, may not have been the ideal size to play the same position in the NFL, but the way he competed on the field for the Buckeyes left little doubt he had what it took to make a difference on special teams in the pros.
The Philadelphia Eagles may have recognized that when they decided to select him in the 17th round of the 1966 NFL Draft.
"Back then you had the AFL and the NFL and the (AFL's) Miami Dolphins wanted me to come down there and try out as a free agent," Kelley said. "But at least Philadelphia drafted me and gave me an opportunity, so I decided to go with them.
"I was pretty happy to even get drafted because I didn't know if I would be or not. Back then, they were looking for the 6-3, 250-pound middle linebackers: the Dick Butkuses, the Tommy Nobises. So the 5-11, 224-pounder didn't fit the mold. I just took advantage of an opportunity. I didn't realize that they put most of the rookies on special teams. I'd always learned that that was like an offensive play or a defensive play. You could make or break a game with any given special teams play. And so I gave it my all and had some success as a rookie."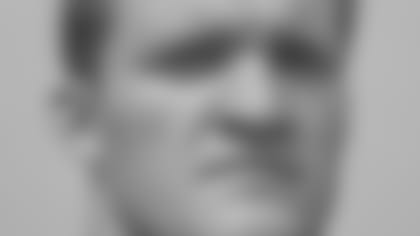 "Just be crazy and fly down there with reckless abandon and complete disregard for personal safety and make a tackle or do whatever was necessary," Kelley said. "Whether it was on a punt or a kickoff or a kickoff return, you make a block or two. We had pretty good special teams all around with the Eagles back in the '60s and early '70s."
While Philadelphia's special teams were "pretty good" during that time period, its won-loss record, well, was not. As a result, Kelley and his teammates were introduced to a new head coach and philosophy on a seemingly regular basis.
"I started out with Joe Kuharich (1966-68) and then Jerry Williams (1969-71), and Eddie Khayat (1971-72). And then I had Mike McCormack (1973)," said Kelley. "It was difficult. You're learning new systems every year, but you just go with the flow. It's a business. The players are working their butts off trying to make the team every year. There's no givens in professional football unless you're one of the superstars."
Evidenced by Kelley being named as a team captain, the way that he played the game was respected by coaches and teammates alike. He also caught the attention of Philadelphia's loyal fans.
"Probably the fondest (memory I have) is never having been booed at Franklin Field or Veterans Stadium. Because you know the Philadelphia fans can be brutal sometimes," laughed Kelley. "They use to throw two banners over the side (of the stadium's concourse walls). One was 'Captain Crunch' and (had Kelley's number) 51 on it with a football player. And the other one said 'Kelley's Killers.' That's what the special teams were known as back in those days. It was kind of neat, it really was. Philly fans are great fans and they'll come to cheer you or boo you or both – sometimes in the same game."
Despite missing the 1968 and 1972 seasons because of knee injuries which required three surgeries, Kelley played five seasons for the Eagles and retired in 1973. He and his wife, Barb, then made their home in Columbus, Ohio, where he went to work for Worthington Industries, a steel processing company.
After 37 years with Worthington, Kelley retired again in 2010. "I'm just loving life. When the weather's worthwhile, I play golf," he said. "I go to all the Ohio State home games. I do a little bit of traveling and go to a lot of grandkids' sporting events."
He has two adult children: Brian and Kerrie; and seven grandchildren.