Using five of their first six picks of the 1974 NFL Draft on defensive players left little doubt where the Eagles were eager to improve. One of the five, Frank LeMaster, a linebacker from Kentucky, was chosen in the fourth round.
"I was just hoping, first of all, to get drafted," LeMaster said. "They asked me what I thought about going to the Eagles. I said, 'The only thing I know about the Eagles is I like their helmet.'
"I didn't know much about the Eagles at that time other than that they needed a lot of good players because they hadn't had many winning seasons."
A 5-8-1 record in 1973 capped a streak of seven consecutive losing campaigns. However, the mixture of rambunctious rookies and seasoned veterans the following year helped the Eagles win four of their first five games en route to a 7-7 season.
Playing mostly on special teams as a rookie, LeMaster moved into the starting lineup in 1975, and collected four interceptions and a touchdown. That trip to pay dirt came in the season finale after he picked off Washington's quarterback Joe Theismann and returned the ball 89 yards for the score.
"That was a day where everything went right," LeMaster said. "I had a lot of tackles. I think I had a fumble recovery and I had two interceptions that day. That particular interception, they were deep in our territory and threw a slant-in. I caught it and took it to the outside. Bill Bergey and I then basically went down the sideline and he was able to throw a key block which put me into the end zone."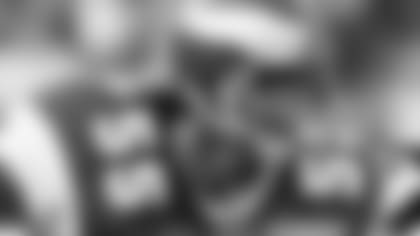 Philadelphia made a key move the next season by naming Dick Vermeil as the new head coach.
"It was really a breath of fresh air," said LeMaster. "We were all welcoming the change. When he came in, he was very young and had some great ideas. We were willing to work as hard as he wanted to work to win.
"What he did his first year; he kind of weeded out guys who wanted to pay the price and guys who didn't. He really developed a nucleus of players – 12 to 14 of us – whom he really wanted to build the team around. And then we started working. He really was good about studying the game and because of his intensity and everything, I think it was contagious.
"We just started playing smarter football. It really started coming together in '78, the same year we had the 'Miracle in the Meadowlands.' Going to the playoffs for the first time in 13 years, that's when we turned the corner. The highlight of my career, and I think a lot of other guys, was beating Dallas (in the 1980 NFC Championship Game) and going to the Super Bowl."
Playing for the league championship for the first time since they won it in 1960, the Eagles met Oakland in Super Bowl XV. History, however, did not repeat itself. The Raiders won, 27-10.
"It was a great experience," LeMaster said. "The only thing, even today, that kind of sticks in your craw is we did not play our best game that day. If we'd have played a good game and got beat, that's one thing. But we did not play a good game either offensively or defensively that day."
After playing with the Eagles for 10 seasons from 1974-83, LeMaster has worked for FieldTurf, a company that manufactures and installs synthetic athletic fields for the past 13 years. A regional sales manager, his territory covers five states: Pennsylvania, Maryland, Delaware, West Virginia and Kentucky.
"I played on the worst turf in America, the AstroTurf at Veterans Stadium. When I played, that's all there was out there for multi-purpose stadiums," said LeMaster. "AstroTurf is four times more dangerous than natural grass. And FieldTurf, which we invented, is much, much, much different than the old AstroTurf system.
"It looks like natural grass. In the United States, we have 5,000 installations. Out of every 10 installations in America, we're doing seven of them. We've got 95 percent of the pro market and about 80 percent of the college market. And then we do high schools and parks, commercial facilities, indoor facilities, anywhere that sports are played, basically. We can provide any kind of turf system for that particular sport."
When he isn't on the road making sales, negotiating contracts, handling municipality permits or overseeing the field installations, LeMaster makes his home about an hour's drive from Philadelphia in the town of Birchrunville, Pennsylvania with his wife, Marylou. LeMaster is the father of three sons: Justin, Brennan and Alexander. He also has one grandson with a second one on the way. !