 Selected in the third round of the 1979 NFL Draft, Texas A&M kicker Tony Franklin arrived in Philadelphia with 18 NCAA individual records and one cleat.
"I started (kicking barefoot) when I was 15 years old," said Franklin. "I tried one day with a shoe on and I could kick the ball 35 yards, but I wasn't very accurate. So I said, 'I wonder what would happen if I took my shoe off?' and I started kicking them 50 yards and was a lot more accurate.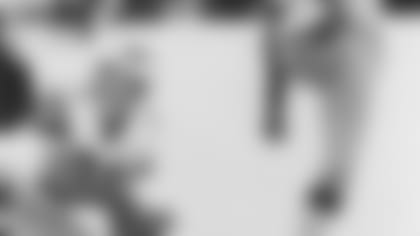 "You have to understand, I grew up in Texas and we played football year-round. In the summertime it was so hot and because we always had a lot of grass and it was very lush, we just played barefoot. I just developed it from there. It was kind of just trial and error."
Franklin passed the test as a rookie, converting 23 of 31 field goal attempts and scoring 105 points, which was more than what the Eagles' kickers totaled the previous two seasons combined.
Three of those points helped break a nine-game losing streak to the division-rival Cowboys. During a nationally televised Monday night game in Dallas on November 12, 1979, Franklin booted what at the time was the second-longest field goal in league history.
"I had missed a couple, I think, and this one came just before halftime," Franklin said. "I was asked if I thought I could make it and I said, 'Well, why the heck not? Let's give it a shot.'
"We had a penalty and Dallas declined it instead of backing us up and making us replay it. So it ended up being a 59-yard attempt and fortunately that's as good as I've hit a football when I was playing professionally. I mean, it was dead down the middle. I was very fortunate to make it. It was definitely a high point in my career."
Off to a more than respectable start, Franklin's prowess didn't go unnoticed by the Philly faithful.
"If you're playing well, they're behind you. If you're not playing well, then they're your worst critics. And in a way, that is the way that it should be," Franklin said. "They were rabid football fans and were a trip. They had one guy at the end zone down by where the Phillies' visitors dugout used to be, who would sit there with his shoe off and through a signboard that said 'Tony's Toes.'
"They kind of take it to a different level. They're a lot more vocal, a lot more demonstrative than say the Cowboys' fans are. You know, the 'let me have two lumps of sugar with my cup of tea, please' fans in Dallas. I think that's one of the reasons why the players were very much endeared to the fans because in Philly, they had their corporate executives to the blue-collared guys all up there and they were all united in one purpose. That was helping the Eagles beat whoever it was they were playing."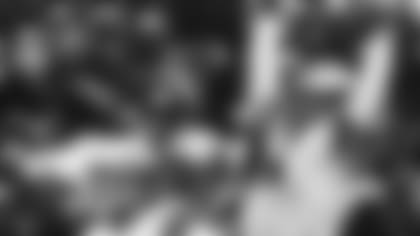 In Franklin's second NFL season, the Eagles - with the help of their fans - posted a 12-4 record which culminated in the franchise's first NFC Championship and Super Bowl appearance.
"I think the key that season was that we had great players," Franklin said. "We had a veteran offense and a very, very good defense. The number one defense in 1980 in the NFL. And we had the number one special teams in the NFL that year. I think that those two things right there gave us an edge over any team that we played. It was really fun.
"Beating Dallas in the NFC Championship Game and just standing on the sideline after the game and looking at the sea of green up there, it was incredible. Some of the fans were in tears. A lot of them were just laughing and screaming and hugging each other. That was really a defining moment for me playing in Philly because they'd won the championship last in 1960.
"They had been hungry for a winner for so long. In 1980, the Phillies won the World Series, the Sixers were in the NBA Finals, we made it to the Super Bowl and I think the Flyers made it to the Stanley Cup Final. It really felt nice to be a part of the moniker: Philadelphia, 'The City of Champions.'"
Franklin spent five years from 1979-83 in the exclusive neighborhood before being traded to New England. He left Philadelphia with 412 career points, which is sixth on the team's all-time scoring list, and spent the next four seasons with the Patriots and one with the Miami Dolphins.
Franklin's career statistics, however, may not be quite the same had he began his NFL career this season because of the new PAT rule that will move the line of scrimmage for the point after try from the 2-yard line to the 15-yard line.
"Whether that generates that much more excitement or whatever, who knows? It doesn't make any difference. You hit the ball the same either way," said Franklin. "The guys that are worth their salt are going to be just fine. They're not going to have a problem with it. You may see a few more missed extra points, but not that many to really make a difference."
In addition to working in the finance department for a car dealership in San Antonio, Texas, Franklin has been a color analyst for high school football games on the Texas Sports Radio Network for the past 12 years.
"Football has been my entire life," Franklin said. "I've actually done some of (Browns quarterback) Johnny Manziel's games, and some other kids that are now playing professionally. So it's fun for me. I get to see them at an early age. You've got a lot of kids in the San Antonio area that are playing D-1 and D-2 (college football)."
Making his home in suburban San Antonio, Franklin and his wife, Sally, have two adult sons. Sean works for a government contractor and is currently inspecting schools in Okinawa, Japan. Shea is a service advisor at an automobile dealership in San Antonio. !