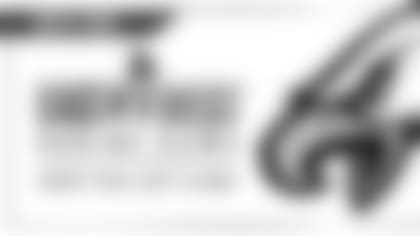 As always, PhiladelphiaEagles.com will aim to get you ready for April's NFL Draft. The lead-up to the tentpole event of the offseason begins this week with the East-West Shrine Game. We'll be on the scene all week with full coverage ...
It was unusually chilly and windy in St Petersburg, Florida for the second day of Shrine Game practice and the added elements presented a challenge for players.  Regardless, there were a number of outstanding performances.  Here are the top seven performances from Tuesday ...
Kyle Carter/TE/Penn State: Carter looked good catching the ball on Monday and today he impressed with his blocking.  Carter not only controlled opponents on the line of scrimmage but in one sequence threw a devastating block eight yards downfield which cleared the way for a big gainer by running back Brandon Ross.  Later in the day, he made a nice catch in scrimmage.  I rated Carter as a top 100 prospect after his sophomore campaign but his career has since stalled.  He possesses the ability to play on Sunday and it's just a matter of Carter producing during game time.
David Morgan II/TE/Texas San Antonio:  Though not as dynamic as Carter, Morgan made scouts take notice of his overall game.  He caught the ball well all day, making the difficult catch in traffic and sneaking downfield one play for a long reception.  Scouts also took notice of his blocking as Morgan controlled everyone he faced.
Alex Lewis/T/Nebraska: Lining up at left tackle, Lewis did a terrific job shutting down what is turning out to be a very good defensive line for the West team.  Measuring over 6-7, he does a great job bending his knees and blocking with leverage for a tall lineman.  Lewis uses his size to his advantage as he stays square and easily sealed defenders from the play all day today.
Fahn Cooper/OL/Mississippi:  Add Cooper's name to the growing list of offensive lineman who have impressed at Shrine practice.  The versatile blocker lined up at right tackle but seems to have the footwork and athleticism required to protect the blind side.  He was fundamentally sound, easily moved about the field and showed little stiffness in his game.  Cooper handled everyone he faced during one-on-one drills and full scrimmage.
Tyrone Holmes/DE/Montana:  Holmes played like a man possessed today and was incredibly impressive.  He beat opponents with outside speed, inside moves and occasionally brute force.  On one play he slipped inside of Colorado tackle Stephane Nembot in a single step, as Nembot whiffed trying to make the block.  Nembot, who outweighs Holmes by some 70 pounds, was left mumbling to himself.  Most impressively, Holmes played every snap as though it was his last.
Dean Lowry/DE/Northwestern:  Lowry doesn't wow scouts with great speed or an overpowering style but his intelligent brand of football is impressive.  He's had moments making plays behind the line of scrimmage and also beat opponents in one-on-one drills.  Yet it's the instincts and ability to diagnose plays which really stands out.  Lowry does the little things well such as setting the edge or remaining disciplined with assignments.  One such example was during full scrimmage when Lowry beat the block of the offensive tackle and rather than mindlessly rush up the field, he correctly diagnosed the play and turned to chase down the speedy Keenan Reynolds from behind.
Notes:  Michigan center Graham Glasgow continued his dominant ways at Shrine practice.  He's been an immovable force in the center of the offensive line and when required to block in motion, Glasgow has answered the call.  The belief is the big blocker has improved his draft stock by at least two rounds thus far.
The Shrine Game always invites potential NFL prospects from Canadian schools and Ebuka Onyemata of Manitoba is probably the most intriguing player on hand in St Petersburg.  An imposing 6-4 and 300 pounds, Onyemata looks the part and has flashed dominance the past two days.  He's athletic, powerful and easily moves in every direction of the field.  Onyemata is also quite raw and needs to refine his technique but comes with tremendous potential for the future.