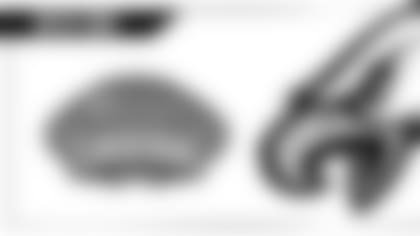 As always, PhiladelphiaEagles.com will aim to get you ready for April's NFL Draft. The next tentpole event on the road to Draft is the 2016 Senior Bowl in Mobile, Alabama. We'll be on the scene all week with full coverage ...
The 2016 Senior Bowl got underway today as more than 100 NFL hopefuls were weighed and measured this morning before taking the field for two practices later in the day. This year's roster stacks as one of the best in recent memory and the field was crowded with scouts, coaches and general managers.  Several players took advantage of their opportunity and impressed during the weeks opening practice.  Here were the top eight performances from day one.
Nick Vannett/TE/Ohio State: Vannett displayed himself as one of the most complete players at any position during the first day of practice.  He's a terrific athlete with natural hands and looked like a 256-pound receiver on the field.  Vannett also handled everyone he was asked to block whether it was during drills or scrimmage.
Braxton Miller/WR/Ohio State:  The Buckeyes acquitted themselves well as Braxton Miller also stood out on Monday.  He showed off his vertical speed and on several occasions had defensive backs chasing him down the field.  Most impressive though was the way Miller proved he could handle the details of the position.  He ran sharp, crisp routes and on one play threw a double move on the opponent to come open.  During another snap Miller used his hands like an NFL receiver to separate at the line of scrimmage.
Glenn Gronkowski/FB-TE/Kansas State: The younger brother of Rob Gronkowski played fullback in college but is projected as a tight end at the next level by some. Wherever he lines up, Gronkowski proved two things today; he can catch the ball and block defenders.  Gronkowski looked dominant during blitz pick-up drills and was equally effective run-blocking in full scrimmage. He also made several nice receptions when the ball was thrown his way.
Jason Spriggs/T/Indiana: Spriggs answered one of the biggest questions scouts had about his game entering the week; his playing strength. On a number of occasions, he handled power ends such as Jihad Ward of Illinois on both running and passing downs. Spriggs practiced with great athleticism and fundamentals, impressing scouts every time he took a snap.
Joe Haeg/T/North Dakota State: Haeg, who protected the blind side of Carson Wentz the past two seasons, proved he could play on the big stage. He was terrific in pass protection and also looked good blocking on the second level when put in motion. On a number of occasions he handled Jason Fanaika, the explosive defensive end from Utah.
Matt Ioannidis/DT/Temple:  Ioannidis had a "wow" day, the sort of performance that had teammates and coaches applauding his effort and results.  He continually beat opponents in both one-on-one drills as well as full scrimmage, constantly disrupting the action behind the line of scrimmage.  Eventually the North's offensive line reverted to double-teaming Ioannidis during the final five minutes of scrimmage in an attempt to slow him down.
Jarran Reed/DL/Alabama:  Reed was another disruptive force who was consistently found in the opponent's backfield.  Reed was quick off the snap and showed terrific power, bullrushing opponents off the ball.  Reed beat a number of different opponents throughout the practice and was another applauded by coaches.
Jordan Jenkins/OLB/Georgia: Physically impressive, Jenkins looked imposing on the field and played that way. At times he looked like a man amongst boys, running down ball handlers in the open field, overrunning blockers to make plays in the backfield and just generally making plays sideline-to-sideline.   His athleticism, explosion and ability to cover a tremendous amount of area on the field made Jenkins one of the most impressive defenders of day one.