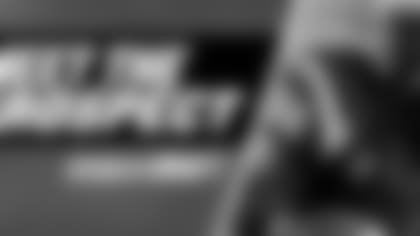 There are just 45 days until the 2015 NFL Draft. Our Meet the Prospect feature will introduce fans to the players projected to be this year's top selections. How will we select the players to spotlight? Easy. You, the fans, get to decide. Who did you pick for today's profile?
Chip Kelly wasn't kidding when he said the Eagles believe the 2015 draft class to be strong at wide receiver. It may not stack up to the immediate success of the 2014 wide receiver class, but this year's crop is pass catchers is deep and varied. Behind the consensus top two wide receivers, West Virginia's Kevin White and Alabama's Amari Cooper, there is a second tier of player vying to be the third or fourth receiver off the board. One of those receivers is Jaelen Strong, a Pac-12 standout who actually never faced off against Kelly while the latter was coaching Oregon.
Strong arrived at Arizona State in 2013 after a year at Pierce College. The dynamic wideout then made an immediate impact, catching 75 pass for 1,122 yards and seven touchdowns, earning second-team All-Pac 12 honors. He bested those numbers in 2014 with 82 catches for 1,165 yards and 10 touchdowns, notching first-team honors this time around.
As a prospect, Strong's greatest strength might be his ability to make contested catches down the field, which is helped by his 6-foot-2, 217-pound frame and a 42-inch vertical jump that ranked him second among receivers at the NFL Scouting Combine.
The final note of importance as it pertains to the Eagles is that Strong is himself a Philadelphia native, where he attended West Philadelphia Catholic high school, graduating in 2011.
Good combination of height, weight and arm length for the position. Former high school basketball player who knows how to keep defenders on his hip. Drives back to the ball from top of the route. Adjusts routes in space. Developed nifty inside release to defeat press. Comfortable from slot, using varying route tempo for separation. Tracks ball well. Good strength in hands and makes contested catches. Decent leaper who will climb the ladder for a catch or sink and secure low throw. Strong lower body and physical after catch. Sun Devils used him frequently on shallow crossers, bubble screens and hitches. -- Lance Zierlein