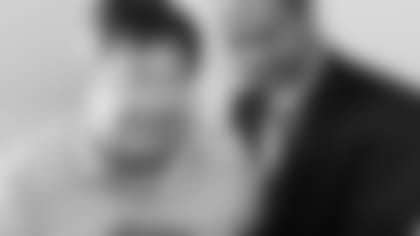 An estimated 5.1 million Americans are currently living with heart failure and some 800,000 people in the U.S. are newly diagnosed each year. That means most of us know someone who is living with heart failure.
Confronting a heart failure diagnosis in yourself or a loved one is daunting. Congestive heart failure is a progressive disease that left uncontrolled can lead to organ failure and the need for aggressive surgical interventions and transplantation.
A major factor in the ability to control the advance of heart failure is early diagnosis and care that includes patient participation.
Under those circumstances, patients diagnosed with Class 1 or Class 2 heart failure have "survival rates of 15, 20, 25 years and more with good function," says Dr. Mather.
Early diagnosis and aggressive care with medications as well as a commitment to assertive self-management are vital, Dr. Mather adds.
"Heart failure requires medication, diet and lifestyle modifications and exercise," he says. "If you want to improve your quality of life and improve your chances of survival, you need to do all three."
Patients at the Jefferson Advanced Heart Failure and Transplant Center receive innovative, evidence-based medical care.
Our experienced multidisciplinary staff works in close collaboration with referring physicians and Jefferson specialists in other disciplines to individually tailor treatment plans to each patient's circumstances and needs in order to chart the best course of care.
Moreover, Jefferson physician-scientists are conducting innovative research into new approaches in preventing, detecting and treating heart failure. Our patients are able to access investigational drugs and monitoring devices through promising clinical trials. In recognition of this expertise and experience, Jefferson recently received an $11.6 million grant from the National Heart, Lung and Blood Institute to study novel mechanisms of heart failure.