On the first official day of the Eagles' 2013 Training Camp, general manager Howie Roseman talked to reporters about a variety of topics, spanning from the quarterback competition to DeSean Jackson's music career, and made one thing abundantly clear – just like you, he can't wait to watch Chip Kelly's first Training Camp as the 2013 season gets underway.
"Being part of the offseason, seeing how his practices were run at Oregon, spending a lot of time with him, I think I have an idea of how it's going to be run," said Roseman, "but until you get into it in the moment and know about it – we've never been here, I've never been here, none of us have ever been here. Even just the logistics of being here, being over at the stadium, I think that's the exciting part of it, seeing how that part of it works out. But I think we have a good idea of how Training Camp's going to be run."
Roseman said that while the team has planned out so much of its preseason regimen, Kelly has left some wiggle room regarding just how often the team will go full-contact during practice.
"I think that's still going to be determined," he said. "I think there are going to be moments where he's going to get a sense of the team and what he wants to do. He's about physical football. That's important to him on both sides of the ball and so he wants to balance that and the evaluations as well as making sure that we get the reps and that guys aren't on the ground."
Meanwhile, Training Camp begins slowly with two days of practice for the rookies and selected veterans on Tuesday and Wednesday. It will be an important time though, Roseman said, for the inexperienced members of the roster to prepare for the whirlwind weeks to follow. That goes double for rookies Zach Ertz and Jordan Poyer, who both missed the majority of the offseason workouts because of their respective late graduation dates.
"It's no different than freshman orientation, guys come a little bit early, get themselves together," said Roseman. "Now being here because they've been here a little bit, they've had the experience of being in this building and knowing where everything is, but still getting up to speed so when everything's going, everything's going fast.
"Both those guys are very smart football players and very smart individuals … It's going to be very big for them these couple of days because it won't be as fast as when the veterans come and even as fast as some of the rookie camps that we've had."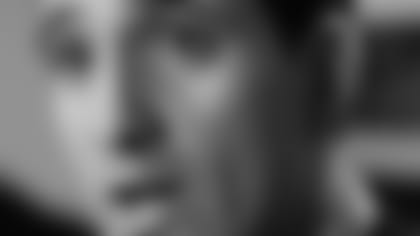 Also taking part in the early portion of Training Camp will be first-round pick Lane Johnson, who signed his contract with the Eagles on Monday after agreeing to terms on Saturday night.
"When we drafted Lane, he and his agent told us how important it was for him to be here on time, and they lived up to their word," said Roseman. "It shows a lot about the player, he didn't wait to the last minute, he wanted to get this done, figure out what was fair to him, and we were able to get it done."
Of course, the biggest storyline of Training Camp will be the ongoing competition at quarterback, where the likes of Mike Vick, Nick Foles and Matt Barkley compete for the starting job. Asked whether the length of the competition would affect the team's perception of each quarterback as a leader, Roseman said that's one problem the team's not worried about.
"The leadership part, all of these guys have good leadership," Roseman said. "They've all been the leaders of the team, they've all been the guy at one point or another so I think that comes into play. Once you're playing, that all happens. We don't worry about that part of it. Then, if we're going to stress competition, it's going to be everywhere. Having those guys in live action, making sure we see them against good competition, not only against our guys but on the field in preseason, allows us to make the best decision. It's July 22 right now and we don't play for a long time and then we have a long season ahead of us."
Roseman was also asked whether Vick would remain an Eagle if he were not declared the starter.
"Well we haven't gotten to who the starters or the backups are going to be at any position," said Roseman, "but when we signed Michael it was with every intention that he was going to be on this team and he's a very talented guy and he's really eager to show what he's capable of and we're eager to see it."
As for far more important matter, what did Roseman make of Jackson's recent music video co-starring the legendary Snoop Dogg?
"Versatility's very key to this program and Snoop Dogg's a very talented guy as well so he's with the right guys," Roseman said with a smile. "There are a lot of guys in the offseason who are doing things and have interest in other lines of business and as long as they're making sure they're working out and they're ready to perform on the football field, everyone's entitled to have their hobbies."
Now, though, the attention turns back to the football field where Kelly oversees the construction of his first NFL roster. The focus for the rest of the summer for the Eagles is on that oft-repeated buzzword – competition.
"When you combine a new staff with new schemes, there is going to be a lot more competition," said Roseman. "You have some guys that maybe didn't fit perfectly in the last scheme and you bring them in and you realize they're really good scheme fits here, so I think things go both ways. You'll have some guys that really look good in this scheme and are perfect fits for it and the flip side as well."