The Eagles host the Washington Football Team on Sunday Night Football, with our live coverage beginning at 7:35 PM with The Kickoff Show presented by Axalta. The Eagles are not in playoff contention, but Washington comes to Lincoln Financial Field in a win-or-go-home scenario. Washington looks to win its first division title since 2015 and complete a worst-to-first jump under first-year head coach Ron Rivera. No matter who wins the NFC East, it'll be the 16th consecutive season where there wasn't a repeat winner (Eagles, 2001-04)
How can the Eagles ring in the New Year with a win? Check out our Game Preview presented by Unibet:
Eagles Insider Dave Spadaro's 3 keys to an Eagles win:
1. Control Washington's front four. Washington had eight QB sacks in the opening-day win. That foursome is fast, strong, and relentlessly aggressive and it won't be easy to get to the edge for QB Jalen Hurts. Quick throws and establishing the ground game are important.
2. Make Alex Smith move. The veteran QB is coming off a calf injury and won't be mobile. He's going to get the ball out fast. The secondary must cover aggressively and force Smith to hold the football. That will give the pass rush time to get Smith off of his spot.
3. Win the takeaway battle. It's been a problem all season – only two teams have more giveaways than the Eagles (26). The Eagles lost this statistic back in September and it cost them the game. Scoring early would help. The Eagles are the spoilers here. They need to keep their edge for 60 minutes.
Greg Ward leads the Eagles with 52 receptions and six touchdowns in 2020. His breakthrough moment, though, came against Washington in Week 15 of the 2019 season. His game-winning 4-yard touchdown catch with 26 seconds remaining kept the team's playoff hopes alive. Ward has come on strong in the past month with three touchdowns in the past four games.
The NFL Defensive Rookie of the Year candidate, and likely favorite to win the award, earned Pro Bowl honors in his first season. A relentless force off the edge, Chase Young has 6.5 sacks, nine tackles for loss, four forced fumbles, two fumble recoveries, and a touchdown. He was named a team captain prior to the Week 16 game against Carolina.
• Young had the fourth-highest Pro Football Focus grade among all NFL players and second highest among defensive players in Week 16. The highest overall? Dallas defensive end Randy Gregory against the Eagles.
Quarterback Alex Smith missed the Week 16 loss to Carolina with a calf injury, but the expected Comeback Player of the Year winner is on track to return to the lineup for Washington on Sunday night. What does that mean? Check out these numbers from NFL Media Research.
• Since arriving in 2018 in a trade with Kansas City, Smith owns the best win/loss record (10-5) among all NFC East quarterbacks with at least 10 starts. He is also the only Washington quarterback with a winning record since the division realignment in 2002. Kirk Cousins has the second-best mark with a 26-30-1 record (Robert Griffin started strong, but finished 14-21 in his Washington tenure).
• In 2020, Smith is 4-1 as Washington's starting quarterback. No other Washington quarterback has more than one win (Dwayne Haskins' came against the Eagles in Week 1). Washington averages 26.8 points per game with Smith at quarterback, compared to 18.1 points per game without him. More importantly, Washington has had just 0.8 giveaways per game with Smith in the lineup and 2.1 without him.
• Where does Smith do the most damage? On intermediate throws (10-19 air yards). Smith is No. 1 in the NFL in completion percentage (69.2) and yards per attempt (15.2). He's No. 6 in passer rating on intermediate throws (121.5).
Here's a look at the players who started for the Eagles in the season opener who won't start on Sunday:
TE Dallas Goedert (*Eagles opened in a two tight end set)
CB Cre'Von LeBlanc (*Eagles opener in nickel defense)
This doesn't include starters who didn't play in Week 1: DE Derek Barnett, T Lane Johnson, and RB Miles Sanders.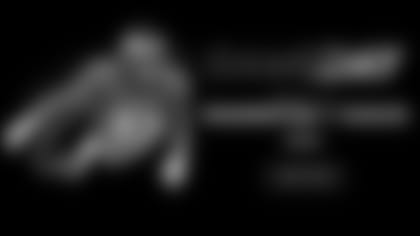 Carrying the tradition
Javon Hargrave is one of a few former HBCU stars in the NFL today. He explains what following in the footsteps of players like Harold Carmichael means to him.