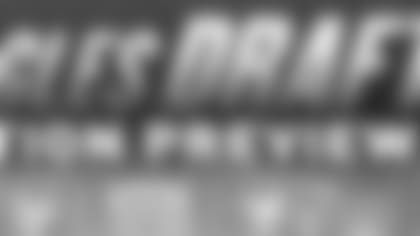 In the days leading up to the start of the 2015 NFL Draft, what are the biggest questions that need to be answered at each position? In our #EaglesDraft Position Preview series, we explore how each position changed since the start of free agency and how the draft could impact the shape of the roster. Today, we look closely at the outside linebackers ...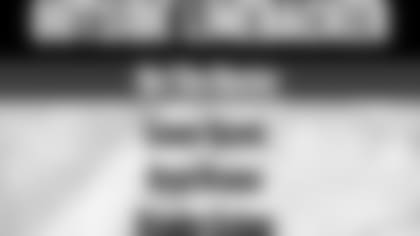 The Look Before Free Agency: Less than a week before free agency started, the Eagles parted ways with Trent Cole, one of the best defensive players in franchise history. Cole was known for his ability to hunt down quarterbacks as he finished his Eagles career second in franchise history in sacks. But he was also tremendous at setting the edge in the run game.
Last year, Cole was second on the team in sacks with 6.5. That left a hole opposite second-team All-Pro Connor Barwin, who had 14.5 sacks which was good for a fourth-place tie in the NFL.
The Eagles filled it by re-signing former first-round pick Brandon Graham to a new four-year deal. The team's No. 3 outside linebacker, the primary backup at the Predator position, Graham tied a career high with 5.5 sacks and chipped in 18 quarterback hurries. Graham was extremely productive despite playing fewer than half of the defensive snaps, 499 total (43 percent). He is projected to be the full-time starter in place of Cole in 2015.
After Free Agency: The Eagles didn't make any additional moves, so the focus shifts to who is on the roster.
All eyes will be on Marcus Smith, last year's first-round pick. He only played in eight games last season as he learned behind Barwin, Cole and Graham. He was also shifted to inside linebacker to help with the onslaught of injuries, so that hindered his progress at outside linebacker.
There's plenty of reason for optimism regarding Smith. He's long and athletic at 6-3, 251 pounds. He played in a similar scheme at Louisville so the Eagles saw what he could do. It's up to him this offseason to put it all together.
The Eagles also have special teams maven Bryan Braman. The wild card is Travis Long, who appeared to be on track to make the roster before tearing his ACL in the preseason finale last year.  Long had 20.5 career sacks at Washington State.
The edge rusher group in this year's draft is a strong one. The Eagles have quite a bit invested at the position, but pass rusher is one of the most important spots to fill on a team. If the value is there, don't be surprised to see the team stockpile more weapons to take on the bevy of quarterbacks whom they will face in 2015.
As we approach the NFL Draft, here's a look at the outside linebackers on the Eagles' roster ...