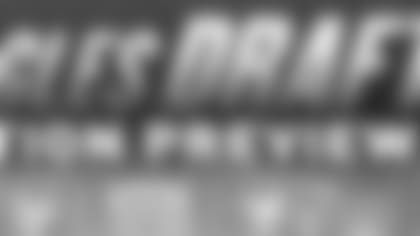 In the days leading up to the start of the 2015 NFL Draft, what are the biggest questions that need to be answered at each position? In our #EaglesDraft Position Preview series, we explore how each position changed since the start of free agency and how the draft could impact the shape of the roster. Today, we look closely at the defensive line ...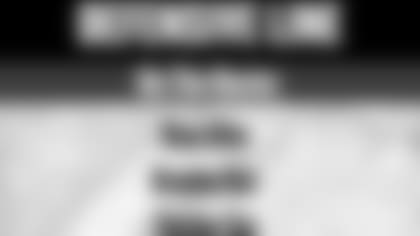 The Look Before Free Agency: No position group is in better shape on the Eagles roster both in the short term and the long term than defensive line. Of the seven defensive linemen on the Eagles' 53-man roster in 2014, only one faced any kind of uncertainty as to his 2015 roster status. That was starting defensive end Cedric Thornton, who was set to become a restricted free agent.
Meanwhile, the rest of the Eagles defensive line was all set to return and return in the primes of their careers. Only Brandon Bair will enter the 2015 at more than 26 years old.
After Free Agency: Thornton, the only relative question mark, is officially back after he signed a one-year contract with the Eagles. That leaves he, Bennie Logan and second-team All-Pro Fletcher Cox returning as the starters. Thornton and Logan remain an underrated tandem up front, but Cox is one of the players who could put forth a truly transcendent season in 2015 if his 2014 was any indication.
Behind them, Vinny Curry remains one of the league's best designated pass rushers, though perhaps he shouldn't be pigeon-holed as such. Beau Allen, last year's seventh-round pick, emerged as a reliable second nose tackle and he should be expected to improve in his second season. The same goes for 2014 fifth-rounder Taylor Hart, who never appeared in a game as a rookie. With a full season in the league under his belt, expect Hart to challenge Bair for playing time at defensive end. Finally, Wade Keliikipi, who spent the 2014 season on the practice squad, returns in his quest for a roster spot.
So will the Eagles address the defensive line again in the draft? It's certainly not a need, so if the Eagles do add another young guy up front, rest assured that the unnamed lineman will truly be the best player on the Eagles' draft board at the time of his selection.
As we approach the NFL Draft, here's a look at the defensive linemen on the Eagles' roster ...