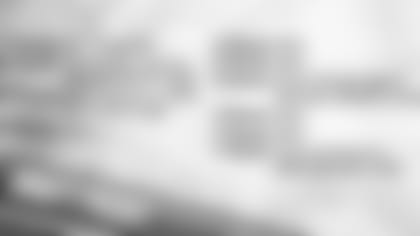 The Eagles will have nine selections in the 2016 NFL Draft to fortify the current roster.
Following Sunday's 35-30 win over the New York Giants, the Eagles were one of five NFL teams to finish with a 7-9 record. After the strength-of-schedule tiebreaker, the Eagles have the No. 13 selection in the first round of the NFL Draft which kicks off April 28 in Chicago.
In addition to the first-round pick, the Eagles have two third-round choices, one selection in the fourth round, two fifth-round picks, a sixth-round selection and a pair of seventh-round choices.
The Eagles are no strangers to selecting 13th overall. Linebacker Brandon Graham was acquired with that pick in the 2010 NFL Draft.