Today is a critical day for the Eagles, with quarterback Michael Vick testing his hamstring to see if he can play on Sunday against New York. In the meantime, we're giving away tickets at a party tonight, announcing that an all-time great is the Honorary Alumni Captain and telling you all you need to know about this game against the Giants ...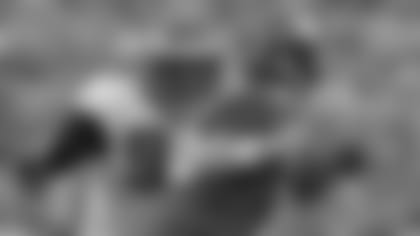 1. TONIGHT: BUD FRIDAY PEP RALLY SPONSORED BY BUD LIGHT
It's a party, and it's the right way to get the weekend started with the Eagles. Win tickets to Sunday's Eagles-Giants game, meet defensive end Fletcher Cox and win some autographed prizes tonight at Winner's Circle in Exton, Pa. from 7-9 p.m. It's going to be a great party with a live broadcast, Bud Light beer specials and the chance to win a pair of tickets for Sunday.
2. DENNIS KELLY: WAITING FOR HIS TIME TO COME
A season ago he started 10 games (three at right guard, 7 at right tackle) and played in 13, and offensive lineman Dennis Kelly figured he was on his way in the NFL. But the back pain he played through in 2012 turned out to be a herniated disc, which necessitated surgery and the required time on the sidelines through all of training camp and the preseason.
Kelly, playing mostly tackle in practice now, returned to the practice field a few weeks ago and could play, if needed. But he has been inactive for every game this season and is patiently building his strength, gaining his timing and becoming more comfortable in Jeff Stoutland's offensive line scheme.
"My initial pain was completely gone right after the surgery," said Kelly, who had a herniated disc in the L2 and L3 areas and played through the pain last season and in the Organized Team Activities in the spring. "It feels good now, and I'm strong and I feel like I'm practicing well and learning what the coaches want us to do.
"I understand what's happening here with the way our line is playing. If it's not broken, why fix it? I want to play and I'm anxious to get out there, but I'm taking the approach that I am getting closer to the right football shape now and when my time comes, I'll be ready to go."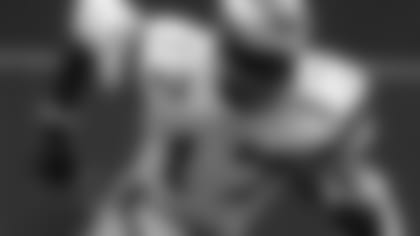 3. SUNDAY'S ALUMNI CAPTAIN: FORMER WIDE RECEIVER HAROLD CARMICHAEL
Harold Carmichael left his mark in 13 seasons with the Eagles: He holds the franchise records for receptions (589) and yards (8,978) and touchdowns (79). A member of the team's Hall of Fame, Carmichael will be honored during Sunday's game as the Honorary Alumni Captain.
Carmichael, the team's director of player programs, was a dominating player who deserves to be in the Pro Football Hall of Fame. Whether that ever happens or not, he is far and away the most productive receiver in Eagles history.
Carmichael will participate in the pre-game coin toss and then will be recognized at halftime with a video and an introduction to the crowd.
4. WHAT'S HAPPENING IN AND AROUND SUNDAY'S GAME!
Some notes about Sunday for the fans attending the Eagles-Giants game ...
• Check out the Eagles Style Lounge presented by Covergirl in HeadHouse Plaza. Get a #Fanicure, listen to music, shop the newest Eagles gear made just for women and more! Also in HeadHouse Plaza pre-game will be the B Street Band, the Bruce Springsteen cover band, SWOOP and Cheerleaders as well as face painting and green screen photo stations for fans to show off their Eagles pride.
• Connect to FreeEAGLESWiFi for access to NFL RedZone, live camera feeds, stats with video and more through the Eagles Official Mobile App
• The National Anthem will be performed by Korbee. Presenting our Nation's colors at Sunday's game is the Upper Darby Township.
• Three (3) preselected Fans will join Eagles alumni in an on-field competition for a chance to win a 2014 Eagles Road Trip at halftime.
• Sunday's Hometown Hero is Senior Airman Thomas "Hitman" Waters serves the 87th Civil Engineer Fire Protection Flight. Waters was most recently called upon to help extinguish the Seaside Heights fire.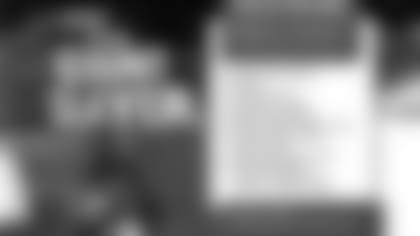 5. THE BROADCAST TEAM ... AND MORE
The Eagles have won 9 of the last 11 games against New York, including a 36-21 victory three weeks ago. The 1 p.m. broadcast on FOX has Kenny Albert doing play by play, with Daryl Johnston as the analyst and Tony Siragusa on the field. This game marks the 164th game between the teams, the longest-tenured rivalry for the Eagles.
• WR DeSean Jackson caught 7 passes for 132 yards and a touchdown in the first meeting, earning NFC Offensive Player of the Week honors for his performance.
• LB Mychal Kendricks recovered a fumble and had an interception for his first two-takeaway game in his career. The Eagles scored 10 points from those defensive takeaways.
• Alex Henery kicked five field goals, tying him for second-most in team history in a single game.
• The Eagles need 499 yards of total net offense to set a team record for the most yards through eight games in a season. The record was set in 2011.