There's a lot to cover as the Eagles get ready to face the New York Giants on Sunday at Lincoln Financial Field. This edition of 5 Things To Know Today includes our live broadcast schedule, a look at the improved defense and tight end Zach Ertz's celebrity look-alike ...
1. TODAY'S BROADCAST SCHEDULE
It is our normal busy Wednesday at the NovaCare Complex as we bring you live coverage as the Eagles prepare for Sunday's game at Lincoln Financial Field against the Giants. Here is what we have in store for you ...
Today's Broadcast Schedule
Time
Event
10:40 AM
Chip Kelly Press Conference
Noon
Eagles Live! featuring exclusive one-on-one interview with Chip Kelly, LeSean McCoy's and DeMeco Ryans' Press Conferences
2. THE ROC: CARMICHAEL MAKING IMPACT
It hasn't taken long for Rashad Bernard "Roc" Carmichael to get on the field and have the coaching staff notice since the Eagles signed him from the Houston practice squad on September 18. Carmichael has played in four games and has become one of the team's primary gunners (outside cover players) on special teams and is the fourth cornerback.
"I'm just trying to fit in and help where I can. DeMeco (Ryans) is a great leader behind the scenes and when we get on the field, so I'm trying to learn from him," said Carmichael, who has four tackles on special teams. "To be a good gunner, you have to play fast. You have to have a plan on special teams and be ready and expect everything. They're going to double team you, they're going to bring guys out late to try to slow you down. I have an 'A' plan and a 'B' plan when I'm out there, and it's going pretty well so far."
Carmichael grew up idolizing quarterback Michael Vick, wore No. 7 throughout his youth football career, was a star in high school in Maryland and at Virginia Tech, where he first met Vick.
"Michael used to come to some big games, talk to us, and lead that way," said Carmichael. "To be in the same locker room with him, to get to know him, it's amazing. We think sometimes that these people are superheroes, and they're not. Michael is a great guy. He's a normal guy who everybody in this locker room loves."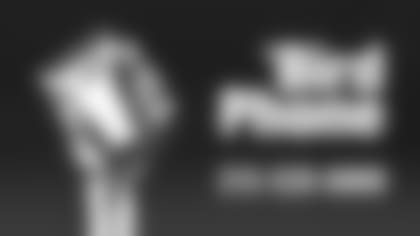 3. WANT TO SOUND OFF? TRY OUR BIRD PHONE
If you are unable to call into our PhiladelphiaEagles.com shows when they air live, we're giving you a chance to call in and record a message through our Bird Phone. Just call 215-526-6800 and leave your name, where you are calling from and your message. Please make sure your message is less than 60 seconds. We will hear what you have to say and you COULD have your message played on one of our shows on PhiladelphiaEagles.com as part of our lively conversations.
4. DEFENSE: ON A RUN AGAINST THE RUN
The Eagles haven't permitted a 100-yard rusher in any game this season, one of just 12 NFL teams in that category. Moving to the 3-4 front has helped, although the Eagles also play a 4-3 front at times.
What helps the most has been a mindset of playing physical football.
"You have to be that way and stay disciplined and play the way the coaches want you to play," said defensive lineman Cedric Thornton. "We're running to the football and tackling well. It's been a team effort."
Said linebacker Mychal Kendricks: "Everyone knows his keys and his assignments and we're flowing to the football. You get in tight and you have to stop the running game. That is just part of what we're trying to build on defense. We're improving every week. That's our goal. That's what we are playing for every day in practice, to see improvement."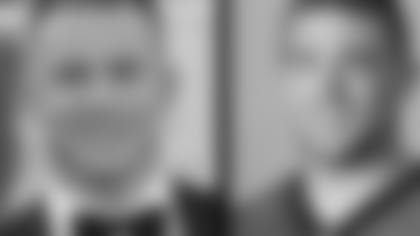 5. GETTING TO KNOW: TE ZACH ERTZ
The 35th pick in the 2013 NFL draft from Stanford, Zach Ertz has already made his presence felt in the offense. He's becoming more and more of an option as the Eagles look to maximize his abilities.
Let's take a moment to get to know Ertz just a little bit more ...
What I'd be doing if not playing football: Basketball
Talent I would most like to have: The ability to read minds
Person I would trade places with for a day: Kobe Bryant
Actor who would play me in a movie: Channing Tatum (see above)
Favorite personal moment in sports: Winning the Rose Bowl
Bucket list: Skydiving
Most-played artist on my iPod: Jason Aldean
Book: Lone Survivor
Meal: Steak
TV Show: Modern Family