We have complete coverage of this extremely important game against Dallas, one that will determine the leader in the NFC East. Make sure you tune in and weigh in on what happens today as the Eagles continue their rivalry against the Cowboys ...
1. DeMARCUS WARE: WILL HE PLAY IN THIS BIG GAME?
The Cowboys list star pass rusher DeMarcus Ware as "doubtful" for today's game, but Ware, who has played in all 134 games in his career, made the trip to Philadelphia and says that he will be a "game-day decision" on whether or not he plays.
It's game day. And the decision is ...?
"I think when you look at it, the bigger picture is always important," said Ware. "You don't want to ever be defined as just a number. You want to be somebody that when you get out there, you're wreaking havoc and playing. If I can do that this week, I'm going to get out there and play."
If Ware can't play, Kyle Wilber steps in. Wilber had a sack and a forced fumble in Sunday night's win over Washington.
"You have to kind of motivate yourself," said Wilber. "It's kind of hard being a backup, especially behind a Pro Bowler and future Hall of Famer. You're not seeing yourself getting a lot of playing time. You definitely have to prepare yourself mentally."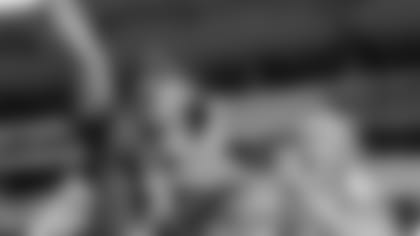 2. FANS CONNECTING WITH FANS
Fans can email gameday photos to pix@philadelphiaeagles.com. These photos will be shared with Eagles fans everywhere and can be viewed on our gameday page as well as PhiladelphiaEagles.com/virtuallinc. Fans can follow the #DALvsPHI action on PhiladelphiaEagles.com/social, which features all of your favorite social media platforms. Twitter has real-time team updates, Instagram has behind-the-scenes photos and Facebook is a great place to interact directly with other fans.
3. WEAR YOUR JERSEY TO ACME TODAY AND GET A DISCOUNT!
Do you have everything you need for your Eagles tailgate? Or maybe you just need to get your grocery shopping done? Head to ACME Markets today and wear your Eagles jersey and you'll receive 10% off your purchase! Start your tailgate off the right way, by shopping at your local ACME.
Click here for restrictions, details and exclusions.
4. TODAY'S BROADCAST SCHEDULE
Our coverage on PhiladelphiaEagles.com begins at 11 a.m. as we air our three Eagles Television Network shows (Inside the Season, Unscripted and Game Plan). At 12:30 p.m., we're live from the NovaCare Complex and from Lincoln Financial Field with the Kickoff Show as the Eagles get ready to play the Cowboys. We're live from Lincoln Financial Field for our Halftime Report, and then Dave Spadaro, Adam Caplan and Jeremiah Trotter are live for our Post-Game Show, presented by Ricoh, that begins immediately after the contest.
Today's Broadcast Schedule
Time
Event
11 AM
Eagles Television Network shows (Game Plan, Inside The Season, Unscripted)
12:30 PM
Kickoff Show – Live from the NovaCare Complex and Lincoln Financial Field with Chris McPherson and Bo Wulf
2:15 PM (Approx.)
Halftime Report – Live from Lincoln Financial Field
4 PM (Approx.)
Post-Game Show, presented by Ricoh – Complete coverage from Lincoln Financial Field with live press conferences, exclusive behind-the-scenes footage and highlights from the Eagles-Cowboys game.
5. A TOUGH ASSIGNMENT FOR COVERAGE TEAMS
Dallas return man Dwayne Harris returned a punt 78 yards for a touchdown against the Eagles last year at Lincoln Financial Field, so those players on the Eagles' coverage teams know very well how dangerous Harris is when he has the ball in his hands.
"He hurt us last season and he's had a great year already," said Colt Anderson, who has a lot of responsibility in this game. "He can run and he breaks tackles, and he has great vision. He's just a very good return man, so we have to be disciplined and make sure we follow our assignments.
Harris leads the NFL in punt return average (23.6) and kickoff return average (34.7). Harris had an 86-yard punt return for a touchdown and a 90-yard kickoff return that set up a touchdown in Sunday night's win over the Redskins.
"He's very good, but I think we respect every return man," said punter Donnie Jones. "We can't let him hurt us. I think it's a great challenge for all of us this week."