Head coach Chip Kelly will address the media for the first time since it was announced that the Packers will not have quarterback Aaron Rodgers for Sunday's showdown at historic Lambeau Field. We will carry the press conference live online and on our mobile app at 10:40 a.m. Then, join us for Eagles Live! at Noon as quarterback Nick Foles will analyze his seven-touchdown performance. Following practice at 1 p.m., the league's leading rusher LeSean McCoy and the quarterback of the defense DeMeco Ryans will address the media live. Find out the 5 Things You Need To Know Today for this Wednesday, November 6 ...
1. CAST YOUR VOTE NOW FOR FOLES, ERTZ
After last Sunday's stellar performances, quarterback Nick Foles and tight end Zach Ertz have been nominated for awards by the NFL, but they need your vote!
Foles was selected as one of the finalists for the FedEx Air Player of the Week award. Battling the Eagles quarterback are Patriots quarterback Tom Brady and Colts quarterback Andrew Luck. Seven touchdowns. That's all you need to remember when you cast your vote.
**Click here to vote for Foles** as a $2,000 donation will be made in the winner's name towards a Philadelphia-area Junior Achievement to help educate the next generation of entrepreneurs.
Ertz was picked as a nominee for the Pepsi Next NFL Rookie of the Week award. Ertz caught his first-career touchdown in his home state of California on Sunday. Ertz has some tough competition going against Packers running back Eddie Lacy, who gained 150 yards and scored a touchdown Monday night.
2. JACKSON: FOLES STEPPED UP AS A LEADER
Quarterback Nick Foles remains humble and hungry following his record-tying performance Sunday. Although it seems Foles is still the same calm, cool and collected quarterback, his teammates noticed a difference leading up to his game for the ages.
"He's taken the business side of (football) – coming in early, staying later, just hanging around the guys and really just being a leader," said wide receiver DeSean Jackson. "When you have young guys come in they really don't know what to expect, but early in his career he's been able to stay around here and motivate guys. He has the characteristics you want in a quarterback.
"I see a big change in him since last year, him understanding the importance of having that timing down with receivers and the offense – just really being able to run the offense."
3. ARE YOU ON SNAPCHAT? THE EAGLES ARE
Insider Access. No Filter. Straight to your phone. The Philadelphia Eagles are now on Snapchat. Our public Snapchat Stories will bring you up close and personal to our guys in midnight green. Add "eagles" to follow the team and stay tuned for a special premiere later this week.
4. CURTIS MARSH RETURNS TO PHILADELPHIA
A familiar face returned to the Eagles on Tuesday when the team re-signed cornerback Curtis Marsh. The 6-foot-1, 197-pound Marsh was a third-round pick in 2011 who played in 22 games over his first two seasons with the Eagles including 15 last year. Marsh was with the Eagles in Training Camp before being released during the final roster cutdown. He signed with the Bengals and played in two games before he was back on the open market. Now, Marsh is ecstatic to be back in Philadelphia pursuing his dream.
"It was excellent (to get that call). I couldn't be happier and couldn't be in a better place. I wouldn't want to be anywhere else," Marsh said. "When I got the call and got invited back, I was just really thankful and really blessed to pursue my dream here in Philadelphia, like I've always wanted to do. I'm really excited and just overjoyed. I couldn't be happier.
Marsh said the life of a player trying to find a home in the NFL is a difficult one.
"It is tough, because you're doing workouts on Mondays and Tuesdays and when you fly out to the workouts with other teams, you don't know if you're going to stay there or come back, so you really aren't very stable," Marsh said. "You know that you have like three days here and three days there, but you never know where you're going to go and when you're going to get a call and have to go somewhere."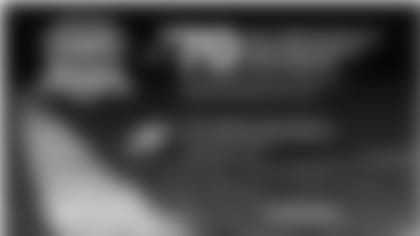 ](http://www.bridgestoneeaglespromo.com)
5. SCORE WITH BRIDGESTONE
Throughout the month of November, Eagles fans have the opportunity to receive a $70 gift certificate to purchase Eagles merchandise. This gift certificate is redeemable by mail with the purchase of four eligible Bridgestone Tires. Visit www.bridgestoneeaglespromo.com for more information.