The Eagles are back on the practice field later this morning. We will have complete coverage beginning with head coach Chip Kelly's press conference at 11:40 a.m. followed by Eagles Live! at Noon. After practice at around 1:15 p.m., quarterback Nick Foles and wide receiver DeSean Jackson will meet the media ...
1. WHAT ARE SOME QUESTIONS THAT NEED TO BE ANSWERED?
Head coach Chip Kelly said last week that he will meet with quarterbacks Nick Foles and Michael Vick to discuss who will be the starter moving forward when Vick was fully healed from his hamstring injury. Will Vick be healthy coming out of the bye? Kelly meets the media at 11:40 a.m. Vick has already said that Foles should remain the starting quarterback after a historic month of November.
The other injury questions to focus on are on the defensive side of the ball with cornerback Bradley Fletcher, linebacker Mychal Kendricks and safety Earl Wolff on the mend heading into the bye week.
2. FIRST LOOK AT THE ARIZONA CARDINALS
This Sunday, the Eagles host one of the hottest teams in the conference in the Arizona Cardinals, who have won their last four games and are tied for second place in the NFC West with a 7-4 record. Darren Urban from azcardinals.com explains the impact of Bruce Arians, who is in his first year as the head coach of the Cardinals.
"The best thing that Bruce brought to the table was a refreshing kind of attitude and just his bluntness in a lot of ways. He really made no bones about the fact that he's going to wear his emotions on his sleeve, yet it's amazing because even if there are those emotions, he brings it back to level fairly quickly. I think that's been great for the players. He's business and he'll let them know he means business, but then he's able to bring it back to level.
"The other thing about him is, being so blunt, the guys know where they stand. There are definitely no games going on around here. If he doesn't like how they're playing, they're going to know it, he lets them know exactly what they're doing wrong, and if they fix it, it's not a problem and he's an equal-opportunity person when it comes to that. He'll praise them too. I think that honesty is important to a lot of these guys, because I think at the end of the day, they just want to know where they stand."
3. McCOY HAS BEEN SIMPLY MAGNIFICENT
Running back LeSean McCoy has shown once again why he is arguably the best at his position in the entire NFL. With five games left in the season, McCoy already has over 1,000 yards for the season and the franchise's single-season record (Wilbert Montgomery, 1,512 yards in 1979) is in his sights. Here are some more notes on McCoy ...
• Leads the NFL in rushing yards (1,009) and yards from scrimmage (1,408)
• Ranks 2nd in the league in first downs (63), rushing attempts (213), total touches (247) and rushes of 10 yards (26)
• Was the first running back in the NFL this year (and only thus far) to eclipse the 1000-yard plateau
• Has rushed for 150 yards in three games this year. No other NFL player has done it more than once in 2013
• His four games surpassing the 100-yard rushing mark in 2013 is tied for the most in the NFL
• Head coach Chip Kelly on McCoy: "The one thing I've been really impressed with LeSean is that he's a complete running back. I think you look at him in blitz pick up and some things that go a little bit unnoticed, his ability right now as a receiver coming out of the backfield … I think his ability to be a complete back is really what's impressed me."
4. JACKSON BACK IN ACTION
• Ranks 2nd in the NFC in receiving yards (985) behind only Calvin Johnson
• His 19 catches of 20 yards ranks first in the NFL
• Has eclipsed the 100-yard receiving plateau in four games this year, including two games of 150 yards. Only two players have registered more 150 receiving games in 2013, Calvin Johnson and A.J. Green with 3 each
• Jackson's current stats: 58 receptions, 985 yards, 7 receiving TDs ... With 5 games remaining, he is set to shatter personal career highs in all three categories: 62 receptions (2008 and 2009), 1156 yards (2009), 9 receiving TDs (2009)
• Chip Kelly on DeSean: "He has a unique skill set and you don't want to just leave him in one spot where everyone knows where he is. I think the credit goes to DeSean as he has the ability to grasp. He is a really smart receiver and can play multiple positions for us and be effective in multiple positions for us. Some guys are just inside guys and some guys are just outside guys, but I think he is a combination of the two. It's fun as a coach when you have a player like him that you can move around."
5. FINAL PUSH FOR THE ONLINE FOOD DRIVE
The Eagles are excited to be hosting a dynamic new healthy ONLINE food drive, benefiting the Coalition Against Hunger! Help us tackle hunger through this first-of-it's-kind drive, providing fans an easy way to donate healthy food directly to pantries.
It's easy to help! Click "Donate Now" to visit our drive site where it's easy to purchase healthy food online. You'll immediately receive a receipt for your donation by email and at the end of the drive, all donated food will be delivered directly to the pantries.
Donate now to make a difference by giving healthy food with high nutritional value to those in need through the Coalition's Green Light Pantry program.
Thank you for your support. Go Eagles!!!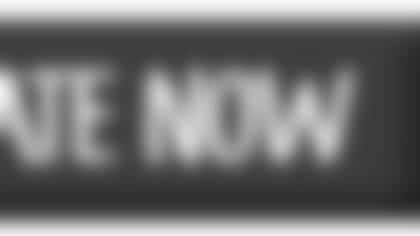 ](http://www.yougivegoods.com/eagles)