The Eagles take flight, literally, later this morning for California where they will battle the Oakland Raiders on Sunday. Learn more about what will be a homecoming for some Eagles as well as some interesting numbers posted by the defense as of late ...
1. TUESDAY: CUNNINGHAM FEATURED IN "A FOOTBALL LIFE"
Former Eagles quarterback Randall Cunningham is featured on the NFL Network on Tuesday in "Randall Cunningham: A Football Life," which airs at 9 p.m. The Network does a marvelous job tracing Cunningham's career rise and the ups and downs in the years after his playing days were over.
Here is the Network's description of the show: "As quarterback of the Philadelphia Eagles, Randall Cunningham made electrifying plays that thrilled fans on the field and helped him to achieve superstar status off it. Today, Cunningham is the founder and pastor of Remnant Ministries in Las Vegas, Nevada. Throughout his life – both on the football field and off – Cunningham has traveled a long course filled with ups and downs, glory and controversy, all of which has brought him to where he is now."
2. CAN THE DEFENSE KEEP IT GOING?
To reiterate, the Eagles defense has been outstanding the last four weeks, and the Eagles hope to keep it going on Sunday in Oakland. Here are some of the numbers from the most recent four games of this season, with league rankings during that time in parentheses ...
Rushing yards per game: 77.3 (5th)
Interceptions: 6 (t-4th)
Punts forced: 26 (1st)
QB completion percentage: 56.9 (7th)
QB rating: 71.8 (6th)
3. THE BEST OF CHIP KELLY
Head coach Chip Kelly ended the speculation about who is playing quarterback in Oakland when he named Nick Foles as the starter on Wednesday. The head coach had plenty more to say during his time with the media, though ...
On the steady improvement of the defense and how it can be an example for the struggling offense: "I think (what) our defense has done from the beginning of the season to the end of the season, as I said, I don't think there's anything else our offense needs to look at except our defense. They've stayed the course. They've worked continually on their techniques. We haven't added a lot of new things for those guys. We continue to let them feel comfortable in what we're doing. On a weekly basis, I see them getting better and better and better."
On looking to the future: "Our mentality is who are we playing right now, and I think it's a disservice to those other players on the team and it's a disservice to our fans if I'm thinking about who our quarterback is going to be next year. I'm thinking about beating who we're playing this week. We're playing the Oakland Raiders, and that's it.  That's the deal."
On the reasoning behind the Isaac Sopoaga trade: "If it's one position on a team that we probably had the most depth on, probably the most encouraged we were about our defensive line, and we just thought the value for it was at that point in time ... I think getting the younger guys involved is going to be beneficial for us. I'm excited to see Bennie (Logan) and Clifton (Geathers) and (Damion) Square and those guys play a lot more."
On his feel for the players' attitudes right now: "You know, the one thing about this group is I think they have a great attitude. Every single day they're in this building, and we talk about that all the time. That's your choice. It takes the same amount of time to be miserable as it does to be happy, and you choose what you're going to do. And these guys, the group we have here love playing. They love being out here. They understand that you have to win during the week. You don't just win on Sunday. You don't just show up on Sunday and hope that good things happen. There's a certain amount of work that goes in. There's a certain rhythm we have to get into. They've been really good from that standpoint, and that's an encouraging thing."
On the necessity of players staying consistent in their preparation, film study and practice routine every day: "Bad habits are like a bed; they're easy to get into and hard to get out of."
4. SUNDAY IS A HOMECOMING FOR MANY EAGLES
Nine Eagles hail from the Golden State of California, more than any other state. Sunday's game represents an opportunity for friends and family to come see them play, some for the first time as pros in California.
Mychal Kendricks and Zach Ertz fall are two of those players who will play in California for the first time this Sunday. Both were born and raised in California and also played collegiately in the Golden State.
The two have purchased nearly 65 tickets for friends and family members, and they are looking forward to putting on a show.
"My family isn't wearing any green, but it's going to be fun," said Kendricks, a Fresno, Calif. native and California alum. "I know how those fans are and how they can get, and I know that they know that I'm from the Bay area. It's going to be a good one."
"The Black Hole - I've seen them for eight or 10 years growing up there," said Ertz, a Stanford alum and Danville, Calif. "They have a bunch of crazy individuals over there. Some of those guys dressed in all black and then they've got the skulls on their shoulders. It's a crazy atmosphere. ... I'll still prepare for the game the same way that I always have, but obviously with going home, I'm going to want to make some big plays out there. It will be a lot of fun for me."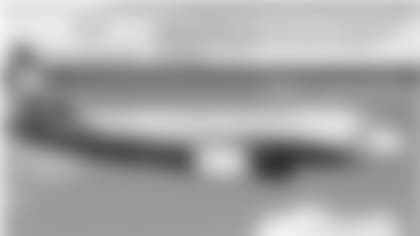 ](http://www.philadelphiaeagles.com/fanzone/contests/contest-rules/fly-with-us-rules.html)
5. FLY WITH US AIRWAYS SWEEPSTAKES
The day before each away game, Eagles fans have the opportunity to win a $250 travel voucher courtesy of US Airways. Follow the Eagles official twitter account, @Eagles, and re-tweet a special message that will be posted the day before each away game. By re-tweeting, you will be entered in the #FlyWithUS Sweepstakes. Click here for more information and follow the @Eagles Twitter account for your chance to win TODAY!!