Gameday is here! The Eagles host Washington and kickoff is set for 1 p.m. We've got an action-packed day of coverage beginning at 11 a.m. In this gameday version of 5 Things To Know Today, find out what the Eagles are wearing at home, some tidbits from the first meeting with Washington back in Week 1 and download a copy of the Gameday Magazine ...
The Eagles are home for quite a while now, as they don't have a road game until December 15 at Minnesota. Between now and then, the Eagles play Washington today, then have the bye week, and then meet Arizona (December 1) and Detroit (December 8) at Lincoln Financial Field.
The Eagles are wearing their green jerseys and white pants against the Redskins, and the game could very come down to the turnover statistic, as many games do. The Eagles have 17 takeaways and have turned them into 51 points, an average of 3 points per takeaway. On the other side of the ball, the Eagles have turned the football over 15 times, leading to 33 points for the opposition, an average of just over 2 points per turnover.
2. RE-VISITING THE OPENER AT WASHINGTON
The Eagles defeated Washington 33-27 on September 9, a memorable one in Chip Kelly's NFL head coaching debut. Some bullet points from that night ...
• After falling behind 7-0, the Eagles scored 33 consecutive points and then held on as Washington put 20 points on the board to make the game close.
• Who recovered the onsides kick to preserve the win in the latter seconds? That would have been rookie linebacker Jake Knott, who is out for today's game with a hamstring injury.
• Cary Williams had a sack and an interception, becoming the third Eagles cornerback since 1960 to have a sack and an interception in the same game.
• The temperature at game time was 80 degrees at FedEx Field. Today's mid-day temperature is expected to be in the mid-60s.
• LeSean McCoy's 184 rushing yards led the NFL in Week 1 and his 31 carries were a career high.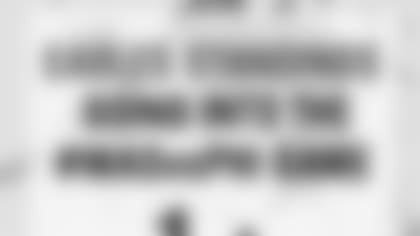 3. TODAY'S GAME INFORMATION
Coverage of today's game vs. Washington begins at 11 a.m. with the broadcast of our three outstanding Eagles Television Network shows - Inside The Season, Unscripted and Eagles Game Plan.
At 12:30 p.m., we present our Kickoff Show, featuring live looks from Lincoln Financial Field. Tune in for our Halftime Report and our Post-Game Show, presented by Ricoh with Dave Spadaro, Adam Caplan and Jeremiah Trotter.
Today's Broadcast Schedule
Time
Event
11 AM
Eagles Television Network Shows
12:30 PM
Kickoff Report
2:30 PM (Approx.)
Halftime Show
4 PM (Approx.)
Post-Game Show presented by Ricoh
4. CONNECT WITH OTHER EAGLES FANS TODAY
Fans can email gameday photos to pix@philadelphiaeagles.com. These photos will be shared with Eagles fans everywhere and can be viewed on our gameday page as well as PhiladelphiaEagles.com/virtuallinc. Fans can follow the #WASvsPHI action on PhiladelphiaEagles.com/social, which features all of your favorite social media platforms. Twitter has real-time team updates, Instagram has behind-the-scenes photos and Facebook is a great place to interact directly with other fans.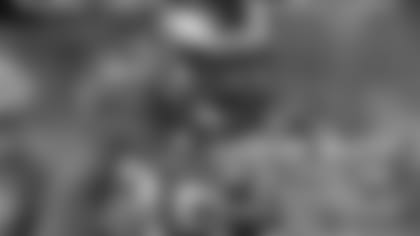 ](http://www.azbycx1928.com/7uitjdnV/)
5. DOWNLOAD TODAY'S GAMEDAY MAGAZINE
Before you arrive at Lincoln Financial Field or head over your friend's house to watch the game, you can download the latest edition of Gameday Magazine featuring All-Pro running back LeSean McCoy on the cover. Learn about the setback in high school which inspired McCoy to become of the game's elite talents. Also, center Jason Kelce discussed his road to recovery from an ACL injury last season. You can read all of that and more. Click here to download your copy now.