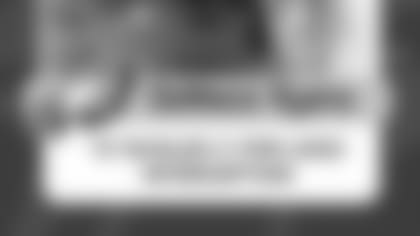 1. IKE REESE: DeMECO RYANS SHOULD BE IN THE PRO BOWL
DeMeco Ryans added to an already-superb season Sunday at Lambeau Field, finishing the afternoon with 13 combined tackles and an interception.
Just how good of a season is Ryans having? According to former Eagles Pro Bowl linebacker Ike Reese, Ryans' season is nothing short of Pro Bowl-worthy.
"DeMeco Ryans - if this guy is not in the Pro Bowl this year, that is a great injustice," Reese said on the Post Game Show presented by Ricoh. "I don't know if there is a better middle linebacker who is playing as solid as this guy has played over the last month."
This year, fans can help send the Eagles to the Pro Bowl. There is no longer a designation for AFC and NFC. The unconferenced Pro Bowl means the best players go, period. And Reese believes Ryans is in that category.
"DeMeco was known for being a playmaker back in his days at Houston when he was a lot younger. You get a little bit older and you don't expect the middle linebacker to be around the football when it's in the air as much, but this speaks to the intelligence of DeMeco Ryans in there as a middle linebacker," Ryans said. "It doesn't just happen by happenstance that he found himself around the football. He's always in the area of where the ball is at, and that's the mark of an intelligent football player, and guys like that last a long time in this league, and we're lucky to have DeMeco Ryans here as our middle linebacker and the captain of this defense."
Yes, Vinny Curry was excited. He had just sacked Green Bay quarterback Scott Tolzien early in the fourth quarter for a loss of eight yards and Curry continued his momentum into the back judge, whom he hugged.
A show of unbridled emotion?
"I just wanted to make sure he saw that it was clean and there was no penalty," said Curry who had four tackles, a tackle for loss, a quarterback hurry and a pass tipped at the line of scrimmage. He now a team-high four quarterback sacks this season in the seven games he's played. "He agreed, and told me it was clean. I was so happy."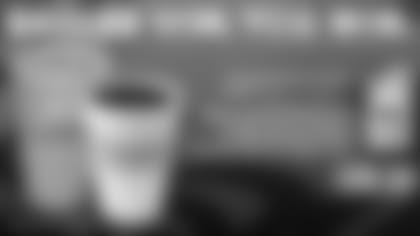 ](http://www.dunkindonuts.com/content/dunkindonuts/en/mlanding.html)
3. TODAY: FREE DUNKIN' DONUTS COFFEE
In case you haven't heard, we wanted to make you aware of a promotion we're doing with Dunkin' Donuts this season called Eagles Win You Win. The day after an Eagles win (home and away), head to your local Dunkin' Donuts for a FREE medium hot or iced coffee. All you have to do is download the free Dunkin' Donuts app on your mobile phone and the coupon will appear the day it's valid. So stop in this morning to start your Monday off right with a FREE coffee from Dunkin'.
Tight end James Casey expected to play a lot when he signed with the Eagles as an unrestricted free agent in March. His playing time has been limited, though, given the emergence of Zach Ertz, the team's second-round draft pick.
Casey, though, came through on Sunday. With 6:24 remaining in the game and the offense on the field facing a third-and-7 play, Casey got the call. Quarterback Nick Foles completed a screen pass to Casey, who gained 8 yards on the play and kept the drive going. The Eagles gained four more first downs on the drive to end the game.
"It felt awesome to get out there at a crucial moment in the game and to get an opportunity," said Casey, who has seen his game repetitions increase on special teams, at fullback and tight end. "Coach (Chip) Kelly and the coaches designed a great play and called it at the perfect time. The Packers were blitzing on that play and to call a screen worked. I probably left a lot of yards out there, but I was so focused on getting the first down and that's all that mattered to me."
Casey has three catches for 31 yards this season.
"I always want to play and contribute any way I can," said Casey. "I'm playing every single special teams, and I'm getting some reps and playing well, I think. Winning is the important thing here."
5. BOYKIN'S END ZONE INTERCEPTION A GAME-CHANGER
Brandon Boykin's interception in the red zone helped swing momentum during the Eagles' 27-13 win over the Green Bay Packers. With the Eagles leading 7-0 early in the second quarter, the Packers faced a third-and-3 from the 5-yard line. Scott Tolzien, who was on the Packers practice squad a few days earlier, fired a pass to his left, only for Boykin to step in front and make his third interception of the season.
"It was a red zone play so I knew the ball was going to come out quickly," Boykin said after the game. "I undercut the play, really took a risk undercutting it, was able to make a play and give our offense some good field position."
Boykin sprinted and weaved across the field as he returned the interception 76 yards into Packers territory before he was run out of bounds by Packers tight end Brandon Bostick.
"I was mad at myself, especially being caught by a tight end," said Boykin with a smile. "But (my teammates) were like, 'He's fast. He's a good, athletic tight end.' I ran a long way, so it's all good."
Even though starting cornerback Bradley Fletcher was inactive for the Eagles, Boykin remained in the slot for the vast majority of the game while Roc Carmichael manned Fletcher's normal spot on the outside. The reason for that, as defensive coordinator Bill Davis explained after the game, was for Boykin to focus on stopping Packers receiver Jordy Nelson, who lines up primarily in the slot.
"I need Brandon to be a great nickel for us," Davis said. "We had to put him on Jordy Nelson and in order for him to step up and play a great game, putting him in nickel was the way to start."
"In this particular game, with their best receiver being in the slot in Jordy, (Davis) didn't want me mixing and matching, getting caught on the outside if they were going no-huddle or something," Boykin said. "It worked out well. I still got a lot of plays. I got my share of plays."