Sunday's game is starting to come into focus. Nick Foles will start at quarterback as he looks to bounce back from his outing two weeks ago against the Dallas Cowboys. Today, we'll get the final injury update for the week following the team's practice. Here are the 5 Things To Know Today for the first of the month ...
1. WAITING, HOPING FOR THE CALL
It seemed as if everyone else knew the news before running back Matthew Tucker did. On the eve of the Eagles' Week 7 matchup with the Dallas Cowboys, Tucker got the call that practice squad players around the league hope for - that they are being promoted to the active roster.
"Somebody came up to me and told me they're moving me up, and I was like, 'For real? Man, it's about time.' I was really happy, though," Tucker recalled. "Right after that, when I went upstairs and signed, I called my dad and he was like, 'Good job, keep working hard and better stuff will keep happening for you.'"
The Eagles traded nose tackle Isaac Sopoaga to the Patriots earlier this week leaving an open space on their 53-man active roster. The news of that trade has current members of the team's practice squad hoping that their name will be called to fill that vacancy.
"It definitely did," said safety Keelan Johnson. "He was a big-time player when he was in San Francisco. To see them get rid of him like that, I just kind of realized that anything is possible, and when I saw that happen I was like, okay, I can definitely work my way in there now. There's an opportunity."
Cornerback Marcus Burley said that he and the rest of the players on the eight-man practice squad have to have the mindset that they are battling just to save their jobs every day on the field.
"Every day you just have to go out and compete, give a hundred percent and everything will fall where it's supposed to be," Burley said. "That's how you have to look at things. Stay in the playbook, give a hundred percent in everything you do."
The Eagles travel Saturday to Oakland. The players on the practice squad accompany the team on the trip which will help if the Eagles decide to make a roster move.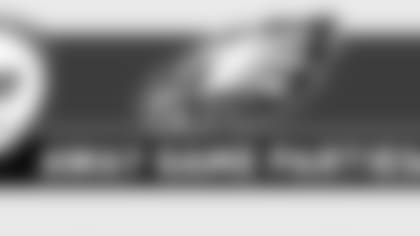 2. SUNDAY: MEET PAPALE, WALKER AND PARTY WITH EAGLES FANS
Want to watch the game Sunday with other Eagles fans? Come watch the Eagles take on the Oakland Raiders at Miller's Ale House on Fellowship Road in Mt. Laurel beginning at 4:05 PM. There will be raffle giveaways, Eagles Cheerleaders, SWOOP and Eagles Alumni Vince Papale and Darwin Walker on hand to help cheer the Eagles onto victory.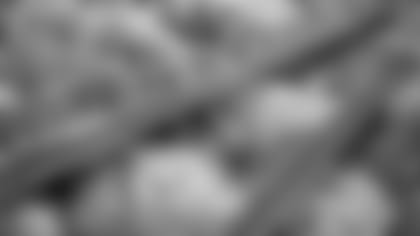 3. EAGLES HOST FRESH PRODUCE ONLINE FOOD DRIVE
The Philadelphia Eagles and YouGiveGoods are excited to announce a partnership that has implemented the first-ever online food drive with fresh produce, enabling Eagles fans everywhere to donate nutritious food to those who need it most this holiday season. The drive, which kicks off today and runs until Friday, November 29, will benefit the Greater Philadelphia Coalition Against Hunger's Green Light Pantry program.
"Unfortunately, too many people in our community go without the proper food choices and essential supplies needed on a day-to-day basis," said Christina Weiss Lurie, President Eagles Youth Partnership, Eagles Social Responsibility. "After partnering with the Coalition Against Hunger on the Green Light Pantry, we knew that healthy, affordable food options were needed. YouGiveGoods reached out to us about creating a food drive and we emphasized our desire to incorporate only healthy food choices. They were kind enough to create the solution we were looking for and we are very excited to get started."
To participate in the online food drive, please visit www.yougivegoods.com/eagles. Click the "Donate To This Drive!" button and purchase healthy food right there on the site. You will receive a receipt via email. At the end of the drive, all donated food will be delivered to the pantries.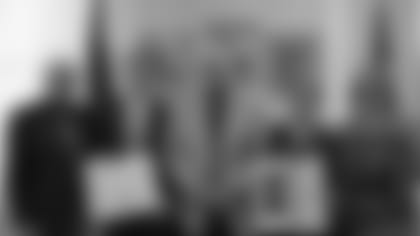 4. BEDNARIK HONORED FOR SERVICE TO PENNSYLVANIA
Hall of Fame center and linebacker Chuck Bednarik was honored by Gov. Tom Corbett's administration for more than three decades of service on Pennsylvania's State Athletic Commission.
Bednarik retired this month from the commission that oversees professional boxing, wrestling and mixed martial arts in Pennsylvania, the administration said. He had served on it since 1981, following a prior stint from 1969 to 1971.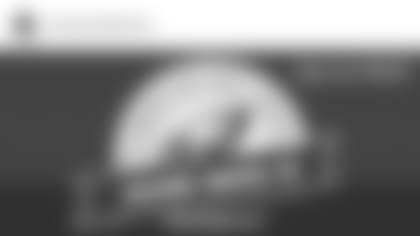 5. HELP THE EAGLES SAVE LIVES AND DONATE BLOOD
The Eagles are the American Red Cross are hosting their 6th Annual Eagles Blood Drive on Saturday, December 28 at Lincoln Financial Field. All presenting donors will receive a limited edition Eagles hat, along with the opportunity to meet SWOOP, the Eagles Cheerleaders and Eagles Alumni. All presenting donors will also be entered to win a pair of tickets to the 2014 Season Home Opener. Appointments are available by visiting www.redcrossblood.org/flyeaglesfly. We hope to see you there!