Gameday is here! And it's not just any other gameday. Tonight, the Eagles host the New Orleans Saints in an NFC Wild Card showdown. Our gameday coverage begins with a special playoff edition of Eagles Live! at 3 p.m. Here is everything you need to get ready for the 8:09 p.m. kickoff in our 5 Things To Know Today feature ...
1. LIVE COVERAGE BEGINS TODAY AT 3 P.M.
Our gameday coverage begins today with a special playoff edition of Eagles Live! at 3 p.m. where fans will have one last chance to offer their thoughts and predictions on Saints-Eagles. In addition, we'll take a look back at the road to the playoffs as we re-live the amazing season that has transpired.
At 7:30 p.m., we'll bring you the Kickoff Show with reports from Lincoln Financial Field, analysis of the big game and the pre-game festivities from the stadium including the Drumline, Eagles Cheerleaders and the team introductions.
At halftime on the Halftime Report, we'll recap the first half of action and take you inside the action at Lincoln Financial Field. Once the final whistle sounds, join us for the Post-Game Show presented by Ricoh as Dave Spadaro, ESPN's Adam Caplan and former Pro Bowl linebacker Jeremiah Trotter break down the game with live press conferences, player reaction, highlights and your take on the game
Fans can email gameday photos and videos to pix@philadelphiaeagles.com. These photos will be shared with Eagles fans everywhere and can be viewed on our gameday page as well as PhiladelphiaEagles.com/virtuallinc. Fans can follow the #NOvsPHI action on PhiladelphiaEagles.com/social, which features all of your favorite social media platforms. Twitter has real-time team updates, Instagram has behind-the-scenes photos and Facebook is a great place to interact directly with other fans. How are you watching the game? Tag your gameday videos #NOvsPHI and they could be used on our website and social media.
Today's Broadcast Schedule
Time
Event
3 PM
Playoff Edition Of Eagles Live!
7:30 PM
Kickoff Show
8:09 PM
Kickoff: Saints At Eagles
10:30 PM (Approx.)
Halftime Report
11 PM (Approx.)
Post-Game Show presented by Ricoh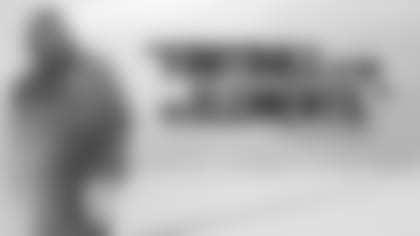 2. THE BEST OF CHIP KELLY
Head coach Chip Kelly delivers gems every week during his press conferences. Here are the best quotes from the week leading up to tonight's showdown with the Saints ...
Going against a team that's won a Super Bowl a few years ago, you have a lot of rookies to the playoffs, do you buy into anything about inexperience versus experience?
COACH KELLY: "Depends on who wins, right? If we lose, we were inexperienced. If we win, then there will be another story. We are concerned with how do we prepare to play a really good Saints team and that's all we can really be concerned with."
The crowd, obviously it was a big factor in the last two home games for you, how much do you need it to be a factor on Saturday?
COACH KELLY: "They have been great, every game we have been in the Linc. We just didn't execute well on the first four and we played really well in the last four. But just the memories that you kind of think back and listen to them, the 'We want Dallas' chants in the Chicago game or just how loud they were in the Detroit game in the snow.  And there were a couple times that I don't think we could see the crowd because of how hard it was snowing down there.
"But they have been unbelievable and I think it's the fact that we got a chance to win the division and get to come and play a game back at home is huge for us and we are excited about playing at the Linc. We know it's going to be rocking on Saturday."
The Saints are viewed as almost like two different teams on the road and home, they are 8-0 at home and 3-5 on the road. How do you look at that?
COACH KELLY: "Tampa Bay didn't win a game in cold weather until they came in here and did it, so we are not going to get really caught up in that one, I can tell you that."
Big-picture perspective, how did this team get from 3-5 to 10-6?
COACH KELLY: "I think they stuck together as a group and one of the things we talk about, really, the only thing we talk about is we are mentally and physically tough and we don't make excuses and we work hard and they stuck to that. When you're 3 5 and you have a plan, there's times when you are 3-5 and you can start to question the plan and these guys didn't question the plan."
Did it seem they have some sort of quality it doesn't happen that often in the NFL?
COACH KELLY: "It was evident to me on April 1 when I got here with these guys and got a chance to be with them for the first day that they were kind of the mindset, whatever it takes, what do you want us to do and where do we got to be and how are we going to do it, and I think that's a credit to them and I think that's why we are where we are, because they are the ones that play. They are the ones that go out there every single day. They are the ones that train. They are the ones that have done everything as a staff that we have asked them to do and the results are everything that they put into, and that's the great thing about this game is that you can't fake football. You get out of it exactly what you put into it and these guys put in an unbelievable effort and it's paying off for them on the field."
3. BEHIND ENEMY LINES: A LOOK AT THE SAINTS
NewOrleansSaints.com's John DeShazier offers a glimpse of the Saints heading into tonight's matchup ...
What has the return of Sean Payton meant to the Saints?
"The Saints jumped from 7-9 when he was suspended back up to 11-5 and a Wild Card team this season. This team was much improved from last year. ... They got 'the guy' back, the final word. To have him back in charge, everyone understood how to pull in one direction. He's a no-nonsense guy. Everyone toed the line and you see the results."
What makes the Saints offense so prolific?
"When they are on all cylinders, and fortunately for them they've been on all cylinders at home all season long, then they are a fantastic bunch to watch. They spread it around. It's high scoring. They pile up the yards. Unfortunately for the Saints this season, that hasn't really translated to the road and that's where they have to go in the playoffs."
What has the offense been so different on the road?
"They go on the road and commit turnovers and penalties. In their five road losses, they are averaging two turnovers and seven penalties per game. And a lot of the turnovers are in their own territory. That gives the opponent an easy touchdown drive or a field-goal drive. The penalties have been as hindering because instead of second-and-3, it's second-and-13 and they're in situations where they're behind the chains and they can't make up the yards. They've had good games on the road. They won their first two of the season and they played well enough to win at Carolina until Cam Newton pulled the final drive out of his back pocket."
4. TE CASEY CHERISHES ROLE AS A BLOCKER
James Casey has emerged as a crucial cog in the Eagles' run game late in the season. Being used primarily as a blocker might not be the exact role Casey imagined when he signed with the team, but it is one he has come to embrace and cherish.
"It's been a little ironic," Casey said. "When I first came out of college – I had 111 catches one year – I was pretty much just strictly a receiver. Going into the NFL, everyone was questioning if I could block, and I think that hurt me in the draft. Now I've been in the league, this is my fifth year, and I've transformed myself into a very good run blocker and pass protector. I still feel very confident that I can go out there and run routes and do those types of things, but I'm just cherishing my role being a blocker. We have a great running back, a great run game, we have a great offensive line and Brent (Celek) and Zach (Ertz) are both great blockers, too. It's just my job responsibility right now, so I'm trying to do the best job I can at it so I can get more playing time."
Luckily for Casey, he had ample experience as a blocker in a variety of formations while playing for the Houston Texans, so when Chip Kelly came to him with the assignment, it was a natural fit.
"In Houston, I was predominantly a blocker," Casey said. "I was fullback there the last year (in 2012). I would be the prototypical fullback and line up in the I-formation and lead block on linebackers, but I would also motion out to the slot and play a little bit of tight end. I'd play both roles. It's similar to what I've been doing here the last couple weeks, lining up in the wing formation as a tight end but motioning across the formation or coming across on the snap. That's pretty much the same thing as being a fullback, except you're just doing it from the wing position instead of out of the backfield. All the work I've been doing on blocking, it's paid off and hopefully I can continue to get better at it."
As the Eagles have begun to institute the split zone as a staple in the run game with Casey blocking across the formation, his playing time has increased. Over the last four games, he's seen his snap count steadily rise, except for against the Minnesota Vikings, when the Eagles opted to attack through the air.
Against the Detroit Lions, Casey played 22 snaps (29 percent of total offensive snaps), against the Bears he played 30 snaps (47 percent), and against the Cowboys he played 28 snaps (42 percent). The Eagles' rushing totals against the Lions, Bears and Cowboys were 299, 289 and 137 yards, respectively.
"It was when we played Detroit in the snow, we started doing (the split zone) a lot," Casey said. "Since then, we've kept doing it and I've been getting more and more playing time as a blocker, and we've been running the ball really well these last couple games."
We know how much Kelly and his coaching staff like to install new wrinkles to build off formations and plays that have worked, and perhaps Casey's emergence as a blocker can be parlayed into some opportunities as a receiver when the defense is expecting him to block.
Casey is the kind of player who personifies what this Eagles team has been about in 2013. He'll do whatever it takes to get on the field and help the team win, even if it means performing the dirty work and sacrificing his own individual glory.
5. FREE COFFEE UNTIL 10 AM AT DUNKIN' DONUTS
Heading to the game or just want to show your Eagles pride? Get your day started with Dunkin' Donuts! From 9-10 a.m., the Dunkin' Philly Team will be at 3501 Aramingo Avenue in Philadelphia giving away free coffee! You'll also have a chance to win Eagles gear, prize packs and a pair of tickets to the game! Stop in for your chance to win! Eagles fans run on Dunkin'!