It's time to get the weekend started, and what better way than with your daily dose of 5 Things To Know Today. Linebacker Trent Cole's performance last Sunday was truly noteworthy. Learn about a unique relationship between two rivals. How are the Eagles faring in the fan Pro Bowl vote? And find out how you can meet Eagles past and present, all right here ...
1. COLE'S BRINGING THE HEAT
All season long, Chip Kelly has praised the pass-rushing ability of Trent Cole, even though his efforts weren't translating into sacks in the official box score. Cole didn't record his first sack of the season until Week 9 against Oakland, but according to Kelly, Cole has made his presence known without getting to the quarterback.
Cole is now drawing even more recognition for his disruptive play.
According to Greg Bedard of The MMQB, Cole was the second-best edge rusher in Week 13, even though he "only" recorded two sacks. Justin Tuck of the New York Giants was Bedard's best outside rusher with 4.0 sacks of Robert Griffin III, but Bedard's research also took into account the things that don't show up in the box score - quarterback pressures, hurries and hits, among other stats.
Cole and the rest of the Eagles front line of defense will have to play well this weekend against Detroit. Lions quarterback Matthew Stafford gets the ball out as quick as anyone and only needs a small amount of time to find his favorite target, wide receiver Calvin Johnson.
"It's very important," Cole said of the Eagles pass rush. "When you have those kinds of receivers, you have to get to (the quarterback). On Sunday, we're going to have to get to him because those guys are receivers that anybody in the league would want to have on their team. They're tall, fast, can get up and get the ball, and four out of five times they're going to catch a ball over a corner or safety because they're just so tall."
2. THE KICKER AND THE DEFENSIVE TACKLE
Alex Henery and Ndamukong Suh were college teammates at the University of Nebraska for three seasons from 2007-09 and, unlikely as it might seem given their respective positions, struck up a friendship that endures to this day.
"I was texting him right now, actually," Henery said as a reporter approached his locker on Thursday.
Suh, for all his tremendous ability, has earned himself a negative reputation in the NFL for dirty play. He has drawn the ire of Commissioner Roger Goodell and been the target of a number of hefty fines for on-field transgressions. Henery knows a different Suh, however.
"He's a real nice guy for how big he is," Henery said. "People kind of have the wrong perception of who he is. He's a real smart guy. Fun to be around, a good guy with a fun personality. Great teammate, guys liked playing with him."
Aside from being on the football team, the two also shared a major – construction management engineering, part of the civil engineering family, and spent plenty of time together off the field.
"We'd have some projects together," Henery said. "In engineering, you had some all-nighters and we were always there doing computer projects, stuff like that."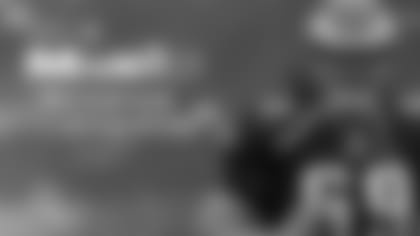 ](http://www.philadelphiaeagles.com/probowl)
3. PRO BOWL: EAGLES GETTING THE SHAFT
The Pro Bowl is taking on a new format this year with an unconferenced look and captains picking teams instead, playground-style, but the voting process remains the same. Fan balloting has been open for quite some time now and closes on Thursday, December 26 at 6 p.m. The Eagles have a number of players worthy of both consideration and selection, but so far only two – LeSean McCoy (513,961; fourth) and DeSean Jackson (355,040; seventh) – rank among the top-10 vote-getters at their respective positions.
We don't have to tell you what a grave injustice is being committed here. There are so many more Eagles deserving of making the Pro Bowl, but they need YOUR help to get there. You still have three weeks left to vote, so do everything you can – and vote as many times as you can – to get as many Eagles as possible into the Pro Bowl.
4. TONIGHT: BUD FRIDAY EVENT AT BARNABY'S OF WEST CHESTER
Each Friday prior to an Eagles home game, join Bud Light and the Eagles – it's your chance to hang with Eagles cheerleaders and players (must be 21 or older to attend). Starting at 7 PM, join us at Barnaby's of West Chester on 15 S. High Street in West Chester, Pa.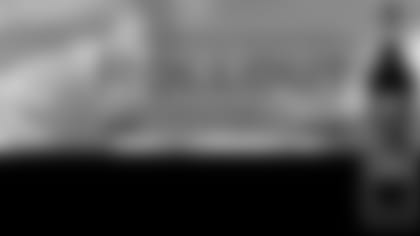 ](http://www.philadelphiaeagles.com/rollout)
5. ROLLOUT WINE SIGNING WITH VINCE PAPALE IN CENTER CITY
On Saturday, former Eagles wide receiver Vince Papale will be signing your Philadelphia Eagles Rollout Wine from 1–2 p.m. at the Wine & Spirits on 2040 Market Street in Center City Philadelphia. Go to the store and get your commemorative bottle signed by an Eagles legend! It makes a great holiday gift.