Happy New Year's Eve, Eagles fans! The great part is that the phrase, 'Well, there's always next year,' isn't on the minds of Eagles fans. It's all about the here and now as the team reconvenes at the NovaCare Complex for a team meeting to kick off the week of preparation for Saturday night's Wild Card round showdown against the New Orleans Saints. Here is the final edition of 5 Things To Know Today for the final day of 2013 ...
1. PLAYOFF TICKETS: GET 'EM WHILE THEY'RE HOT!
Tickets for Saturday night's game will go on sale to the general public today at Noon. Fans interested in purchasing tickets can log on to Ticketmaster.com or call 1-800-745-3000. There is a limit of four tickets per household.
2. WHAT ARE THE PLAYOFFS REALLY LIKE?
Guard Todd Herremans is the longest-tenured player on the Eagles. A fourth-round pick in the 2005 NFL Draft, Herremans is a veteran of seven playoff games during his tenure with the team. He explains what the team should get ready for in the days ahead ...
What are the playoffs like?
"The playoffs are fun. Everybody plays in order to get into the playoffs. The biggest change from the regular season is that if you lose, you're done. The atmosphere is more alive. It seems like people move around faster in the playoffs. The intensity changes. At the end of the day, everyone has to remember though that it's still football."
How is the locker room different now compared to your rookie year of 2005?
"When I got here, the Eagles made the playoff s every year. My rookie season was the year aft er they had the run to the Super Bowl. The playoff s were an expected thing. That was the vibe in the locker room. It got to the point where it was taken for granted. Guys could slouch off a little bit and think it was okay because the team was going to make the playoff s. That was the case the past few years and we didn't make the playoff s. There are a lot of young guys here, guys who are hungry. The guys who remain from the last playoff team in 2010 are hungry to not only get back to the playoffs, but win in the playoffs."
What does it mean to win the NFC East in Chip Kelly's first season?
"It means a lot that we won the NFC East in Chip's first year as head coach. This was our plan from the start. This is what we wanted to do. Everyone outside of the NovaCare Complex looked at 2013 as a rebuilding year. Inside the building, we didn't. This shows that we were all on the same page and it didn't really matter what anyone else said. We're playing for one another. We're playing together. Everyone is playing well. The players are hungry and energetic. Everybody has bought into Chip Kelly's program."
3. AVANT: TURNOVERS THE DIFFERENCE
Wide receiver Jason Avant played a critical role in Sunday night's win over the Dallas Cowboys. He caught three passes for 45 yards including an amazing jump-ball grab over Cowboys safety Jeff Heath in the second quarter which set up the Eagles' first touchdown.
The eighth-year receiver is known for staying after practice each day to catch balls off of the JUGS machine to keep himself ready to make plays like the one he did against Dallas.
"To keep my eyes fresh, I always want to be in the right place when my team needs me," Avant said after the game. "I know how critical plays are. I don't a chance to get it a lot. I have to capitalize on my opportunities, so I'm going to do everything that I can on and off the field for us to succeed."
Avant finished the year with 38 catches for 447 yards and a pair of touchdowns. It's the first time in his NFL career that he didn't increase his receptions total from the previous year. Avant still started in 13 games and his love of blocking earns him plenty of playing time.
"When your team wins, everybody wins," Avant said of the change in his role.
Avant is not surprised that the Eagles made the jump from last place a year ago to first place in 2013. He said that there was one thing that plagued the Eagles in recent years - turnovers. Quarterback Nick Foles threw only two interceptions as the Eagles set a new franchise record for fewest turnovers in a season with 19.
"We knew we had the pieces. The only thing we had to do was protect the football. We did that," Avant said. "We haven't done that in recent years. That's the key to winning games, winning the turnover battle. That's what we've been doing. That's why we stay in games."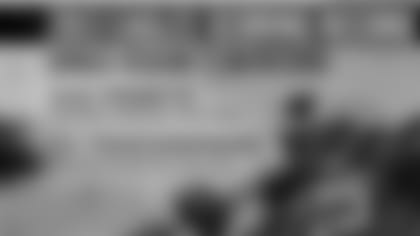 4. RE-WRITING THE RECORD BOOK IN 2013
In head coach Chip Kelly's first season, there were a number of individual and team records that went by the wayside. Here's a look at the new records set in the 2013 regular season ...
Single-Season Records – Team
Points – 442 (previous record was 439 in 2010)
Total Net Yards – 6676, (previous record was 6386 in 2011)
Touchdowns – 53, (previous record was 50 set in 1948)
Passing Yards – 4406 (previous record was 4380 set in 2009)
Fewest Turnovers – 19 (previous record was 22 set in 2003 and 2004)
Single-Season Records – Individual
Rushing Yards – 1,607 by LeSean McCoy (previous record was 1,512 by Wilbert Montgomery in 1979)
Scrimmage Yards – 2,146 by LeSean McCoy (previous record was 2,104 by Brian Westbrook in 2007)
QB Rating – 119.2 by Nick Foles (previous record was 104.7 by Donovan McNabb in 2004)
Completion % - 64.04 by Nick Foles (previous record was 63.96 by Donovan McNabb in 2004)
INT% - 0.63 by Nick Foles (previous record was 1.5% by Donovan McNabb in 2007)
Punts downed inside the 20 – 33 by Donnie Jones (previous record was 31 by Jeff Feagles in 1993)
Net Punting Average – 40.5 by Donnie Jones (previous record was 39.0 by Sav Rocca in 2010)
Single-Game Eagles Records
Passing touchdowns – 7 by Nick Foles on 11/3 at Oak. (tied an Eagles and NFL record)
QB rating – 158.3 by Nick Foles on 11/3 at Oak.
Completion percentage – 84% (21 of 25) by Nick Foles on 12/22 vs. Chi.
Rushing yards – 217 by LeSean McCoy on 12/8 vs. Det.
Punts downed inside the 20 – 7 by Donnie Jones on 12/1 vs. Arz.
Net Punting Average – 50.7 by Donnie Jones on 11/17 vs. Was.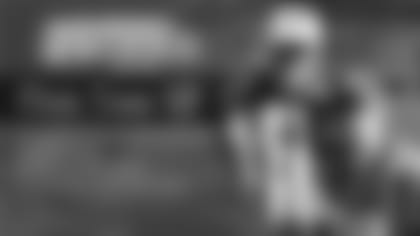 5. GET ON THE FIELD AS THE SNAPPLE COIN TOSS VIP
Your family could win a chance to be the Snapple Coin Toss VIP. Coin Toss VIP winners will receive an exclusive on-field pre-game experience, the opportunity to participate in the official coin toss at midfield with the captains and NFL referees, four (4) tickets to a select Eagles home game, four (4) pre-game passes, one (1) reserved parking pass and one (1) youth size replica team jersey. Click here to enter and see official rules.