It's time to put the Cardinals in the rear-view mirror and start to look forward to this Sunday's showdown with the Detroit Lions. Detroit is 7-5 and sits alone atop the NFC North, while the Eagles will look to keep the pressure on the Dallas Cowboys. The Eagles are back on the practice field today and we'll have complete coverage throughout the day. Here's a look at the 5 Things To Know Today to get your Tuesday started ...
1. BRENT CELEK: ONE OF THE BEST IN FRANCHISE HISTORY
Put Brent Celek's accomplishments in perspective: A fifth-round draft pick in 2007, Celek has become one of the best tight ends in the history of the Eagles. He caught his 24th career touchdown pass on Sunday to move into sole possession of second place in the franchise record books behind Pete Retzlaff (47), and Celek is already second behind Retzlaff In career yards (3,792) and receptions (303).
"I've just tried to work hard every day and do my job," said Celek. "I have always said that I'll do whatever the coaches want me to do. I think I've become a much more complete tight end. I feel really good about my place here and about how the team is improving every day. We're just taking this thing day by day and enjoying it."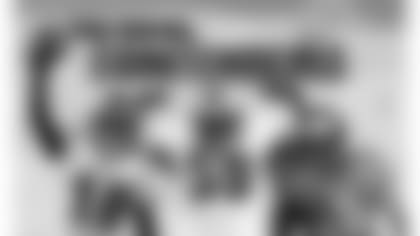 ](http://www.philadelphiaeagles.com/fanzone/official-2014-pro-bowl.html)
2. PRO BOWL PUSH: VOTE NOW!
Pro Bowl voting continues at NFL.com and the Eagles have several players deserving of the honor. Here are some names to consider when you vote ...
Running back LeSean McCoy leads the NFL in yards from scrimmage and is second to Minnesota's Adrian Peterson in rushing yards.
DeSean Jackson is over the 1,000-yard mark in receiving yards and is a consistent deep threat for the Eagles.
Punter Donnie Jones has 29 punts inside the 20-yard line, second in the NFL, and is seventh in net punting average (41.3), a franchise record.
Linebacker DeMeco Ryans has been a standout for the Eagles all season and continues to pile up the tackle numbers and lead a defense that has not permitted more than 21 points in the last eight games.
Offensive guard Evan Mathis and offensive tackle Jason Peters have teamed up to give the Eagles one of the best left sides of any offensive line in the league.
Quarterback Nick Foles has a 5-1 record as a starting quarterback and has tossed 19 touchdowns and zero interceptions this season.
3. TODAY'S BROADCAST SCHEDULE
The Eagles are back at work on this Tuesday and we have all of the action from the NovaCare Complex live for you starting with the coordinators' press conferences at 11:25 a.m. with offensive coordinator Pat Shurmur followed by defensive coordinator Bill Davis. At Noon, Dave Spadaro and Adam Caplan host Eagles Live! and then following practice, at about 1:20 p.m., quarterback Nick Foles and wide receiver DeSean Jackson meet the media.
4. REMAINING SCHEDULE FOR NFC EAST CONTENDERS
Washington is out of the playoff picture with a 3-9 record, so the NFC East is down to a three-team race for the division title. Here is a look at the remaining schedules of the Eagles, Cowboys and Giants ...
NFC East Remaining Schedules
Team
Week 14
Week 15
Week 16
Week 17
Eagles
vs. Detroit (7-5)
at Minnesota (3-8-1)
Chicago (6-6)
at Dallas (7-5)
Dallas
at Chicago (6-6)
Green Bay (5-6-1)
at Washington (3-9)
Eagles (7-5)
New York
at San Diego (5-7)
Seattle (11-1)
at Detroit (7-5)
at Washington (3-9)
5. THERE'S NO PLACE LIKE HOME FOR THE HOLIDAYS
Fresh off of their second-straight win at home, the Eagles can finally say that there's no place like home for the holidays. That's the theme of this highlight video which shows ground-level action from the victory over the Arizona Cardinals.