The preparation work is almost complete for Sunday night's NFC East championship showdown with the Dallas Cowboys. The Eagles will host a walkthrough on Friday at the NovaCare Complex and the injury report will provide the game status. Of course, the focus will be on the Cowboys injury update to see if there's any sliver of a chance that Tony Romo could play with his back injury. Until then, here are the 5 Things You Need To Know Today which features a coronation for the team's all-stars later this evening ...
1. PRO BOWL PLAYERS ANNOUNCED TONIGHT AT 9 PM
The Pro Bowl rosters will be announced tonight at 9 p.m., and while the Eagles figure to have at least two selections on offense in LeSean McCoy and DeSean Jackson, it appears as though the defense and special teams will be left out. It's a shame about the defense and special teams, yes, given how nicely the units have come along during the season, but as we've seen with these Eagles, personal accolades pale in comparison to achieving team goals anyway.
"It would be good to make it, but it's not going to make or break me," said linebacker DeMeco Ryans, a two-time Pro Bowl selection with the Houston Texans. "My focus is on our team going to win this game. Our team is more important than the personal accolades. If they come, they come. If they don't, it's not going to be a pity party and I'm not going to be sad about it because we still have a lot here to accomplish as a team."
"I think we've got a group that buys into the total team defensive philosophy," head coach Chip Kelly said. "I think I'd be disappointed if some of those guys didn't make (the Pro Bowl) because I think they're deserving. ... It's a nice reward, but I think their focus and attention is on what's going to go on this Sunday."
On special teams, Donnie Jones' value as a punter cannot be understated. He's already set the Eagles franchise record for punts downed inside the 20-yard line in a single season with 32 (which is tied for third in the NFL) and has played a critical role in the field position game. He is certainly deserving of a Pro Bowl selection, but also is preoccupied with the more important task at hand.
"I don't really think about it. I've been around a long time. You never really think about those things. Obviously we have bigger things going on right now, and my focus is on just going out Sunday and doing everything I can to help our team win because the ultimate prize is winning the Super Bowl," Jones said. "All that other stuff, I'm not really worried about any of it. I think I've played well, but at the end the day, it's about doing what you can to help the team win. That's all I focus on each week. When I go out at practice I try to get better, and then on Sunday, whatever situations we're in, I try to execute and win that. ... Any of those awards, yeah, that's great, but I don't worry about any of it."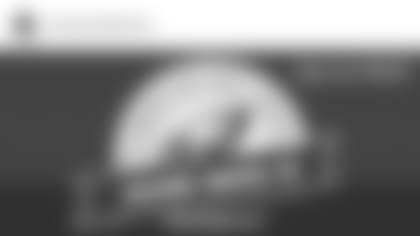 2. TOMORROW: EAGLES BLOOD DRIVE
The Eagles are the American Red Cross are hosting their 6th Annual Eagles Blood Drive on Saturday, December 28 at Lincoln Financial Field. All presenting donors will receive a limited edition Eagles hat, along with the opportunity to meet SWOOP, the Eagles Cheerleaders and Eagles Alumni. All presenting donors will also be entered to win a pair of tickets to the 2014 Season Home Opener. Appointments are available by visiting www.redcrossblood.org/flyeaglesfly. We hope to see you there!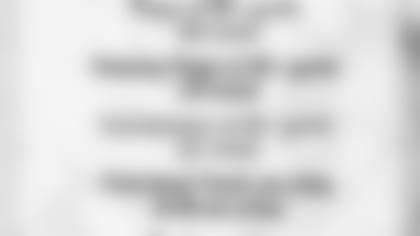 3. KELLY'S OFFENSE TRULY A SUCCESS
The Eagles enter the final game of the 2013 regular season with a chance to win the NFC East with a win (or a tie) over the Dallas Cowboys. Head coach Chip Kelly's spread offense has been very successful as the team and certain individual players are on the verge of franchise records.
Team Records On The Brink
Total Net Yards – 6,310 (6,386 is the record set in 2011)
Rushing Yards – 2,429 (2,607 is the record set in 1949)
Passing Yards – 4,143 (4,380 is the record set in 2009)
First Downs – 334 (356 is the record set in 2011)
Points – 418 (439 is the record set in 2010)
Touchdowns – 50 (50 is the record set in 1948)
Passing Touchdowns – 30 (34 is the record set in 1990 and 1961)
Fewest Turnovers – 18 (22 is the record set in 2003 and 2004)
Individual Records Ready To Fall
Rushing Yards – 1,476 by LeSean McCoy (1,512 is the record set by Wilbert Montgomery in 1979)
Scrimmage Yards – 2,012 by LeSean McCoy (2,104 is the record set by Brian Westbrook in 2007)
Receiving Yards – 1,304 by DeSean Jackson (1,409 is the record set by Mike Quick in 1983)
Receptions – 79 by DeSean Jackson (90 is the record set by Brian Westbrook in 2007)
QB Rating – 118.8 by Nick Foles (needs to hold on)
Completion % - 63.9 by Nick Foles (trails Donovan McNabb's 64.0 set in 2004)
INT% - 0.7 by Nick Foles (If Foles holds steady, this will be the record)
Punts downed inside the 20 – 32 by Donnie Jones (This is already a record)
Net Punting Average – 40.2 by Donnie Jones (If Jones holds steady, this will be the record)
4. WATCH SUNDAY'S GAME WITH FELLOW EAGLES FANS
Are you looking for a place to cheer on Sunday night with fellow Eagles fans?
Make sure to check out the Miller Away Game Viewing Party at Grotto's on 119 N. Dupont Highway in Dover, Del. beginning at 8:30 p.m. There will be raffle giveaways, meet the Eagles Cheerleaders and SWOOP and Eagles Alumni will also be in attendance.
5. BOYKIN'S VALUE EXTENDS BEYOND DEFENSE
In what has been an impressive second season, cornerback Brandon Boykin leads the team with five interceptions and is coming off his first NFL touchdown. But as important as Boykin has been to the Eagles defense, he's been just as vital on special teams, specifically as a gunner on punt coverage.
Time after time this season, Boykin has downed Donnie Jones punts inside the 10-yard-line (Jones has already surpassed the franchise record for punts downed inside the 20-yard-line) in impressive fashion.
"I do (think I'm the best gunner in the league)," Boykin said this week. "I have a great punter; that helps. That helps. But, tracking the ball is easy, especially when you used to play baseball. I feel like I'm the best gunner in the league."
"Oh shoot, he's way up there," said Jones, when asked to rank Boykin among the gunners he's worked with during his 10-year career. "With everything he's done this year, I would say No. 1, without a doubt. He's a real key part of why we're so successful. Even in field punts and coverage, he beats double press, gets down there forces fair catches. He's a huge asset for special teams. He's done a great job.
"He's a big part of why we're able to have success."
In fact, the combination of Jones punting to Boykin is part of the special teams game plan.
"When I hit the ball, it usually goes to the right and that's the side he's on," said Jones. "That's just the way it goes … Not to say that I couldn't do it to the left, but that's just the way we work on it."
The most eye-catching plays Boykin makes on special teams is when the ball appears to be headed towards the end zone on a bounce before Boykin is able to either corral it in the field of play himself or deflect the ball back towards an oncoming teammate.
"It's all about knowing where you are," Boykin said. "Looking up and down, constantly tracking the ball, seeing where you are. After a while, you kind of get a feel for it. It just comes as second nature.
"My favorite one was probably against Washington. It was about to into the end zone and I just snatched it. That was unexpected."