Merry Christmas and happy holidays, Eagles fans! There's plenty to celebrate on the field, but here's a look at some holiday tidings off the field as well. The Eagles will practice on Wednesday before releasing the first injury report. Of course, all eyes will be on the report to come out of Dallas regarding Cowboys quarterback Tony Romo. Dallas is expected to officially announce the addition of former Cowboy Jon Kitna to the roster today. Until then, enjoy your friends and family and count the many blessings that everyone has at this time of year ...
1. EAGLES REVEAL THEIR FAVORITE CHRISTMAS GIFTS
Last week's Wulf's Den brought you a list of the worst Christmas presents players had received. Here in 5 Things To Know Today, we decided to focus on the more cheerful, thankful aspect of the holiday. Below is a list of presents some players classified as the best that they have received.
Brandon Boykin: "A GMC truck. It was my sophomore year of college."
Connor Barwin: "A portrait of myself that my girlfriend painted for me. It's oil, English-themed – like, 18th, 17th century. I got it yesterday, and it's amazing."*
Alex Henery: "A basketball hoop – but I'm terrible at basketball. My dad built me a soccer goal one year, I'll go with that."
Donnie Jones: "I think it was 1988, I was 8, and I got a Nintendo. It was awesome. I got Super Mario Bros. with it, and I still have it. I haven't played in a while, but now my son is getting just old enough to where he's going to start. My dad saved everything from us growing up, so I have all the video game systems.
"The first one I got was Atari, then Nintendo, Super Nintendo, Sega, Sega Saturn, Sega CD and Dreamcast. I had that game Night Trap, where they had people break into the house. Street Fighter was good. I loved playing with Guile because he shot that boomerang thing and yelled 'sonic boom!' Mortal Kombat's another. I like video games. I never got into Xbox, though, but I like PlayStation and am thinking about getting my kids a Wii, maybe. I'd love to get them on the Nintendo and Atari, but I don't even know if I could hook those up to a modern TV. I have some cool games for Atari – Asteroids, Keystone Cops, Ghostbusters."
Bennie Logan: "I'd say a remote-control car. I was maybe 5, 6. I was young. I loved remote-control cars when I was young. Those days are over with now, but if someone got me one now, I would go outside and play with it."
Roc Carmichael: "I got a half-and-half pool table-ping pong table – it had a pool table on one side, a ping pong table on the other and you could flip it. My brother I and got one of those, I was 10. I saw it in the store and was like, 'I want that.'"
2. SANTA BARWIN HELPS FAN HAVE A MERRY CHRISTMAS
Just hours before kickoff on Sunday night, linebacker Connor Barwin sent out a tweet to his fans saying that he had two extra tickets to the game and the first person who responded wearing a Barwin jersey would get the tickets.
As @MojoJoeJoee was at home making dinner, he saw the tweet and went into hypermode. He knew he was getting a Barwin jersey for Christmas and asked his mom to get it immediately. He took a picture, tweeted it at Barwin and a few minutes later received a response from the Eagles linebacker asking for a name to leave the tickets under at will call. @MojoJoeJoee tweeted a picture from his seats and enjoyed the rout of the Bears.
That in itself would make for a remarkable story. However, it's not over yet.
@MojoJoeJoee wrote about his experience on Reddit and Barwin found out about the story. In the locker room after practice on Tuesday, Barwin gave @MojoJoeJoee a shout out for the holidays.
3. THE MUST-SEE HYPE VIDEO OF THE WEEK
Quite honestly, this video says it all.
What does every Eagles fan want for Christmas? John Doman, a Philly native who was a star on The Wire, narrates this amazing highlight video produced to get fans ready for Sunday night's NFC East championship against Dallas.
4. WOLFF'S LOVE OF WINGS RE-VISITED
Remember last week's tidbit on 5 Things To Know Today about Earl Wolff's love for wings and his preliminary introduction to the Philadelphia institution that is Wing Bowl? Well, consider his interest piqued. Actually, Wolff seems more intrigued than ever now that he's had almost a week to think about it.
"After hearing about how many wings they eat, I don't know if I could do that many, but I can be there as a guest and I definitely want to watch," Wolff said. "Maybe I could eat a certain amount faster than anybody else, but when it comes to the amount that they eat, I didn't know it was like that."
Maybe the hosts can put something together for Wolff to attend and take part in the festivities?
"Yeah, hopefully, hopefully they will," Wolff said. "I definitely would love to do that."
You can be sure SportsRadio 94WIP is aware of this very important development and will be amenable to incorporating Wolff somehow. Better yet, if he has any questions about Wing Bowl, he can always ask his head coach, Chip Kelly, who made a guest appearance at the last one a few weeks after being hired.
Of course, if everything works out the way we'd all prefer, Wolff won't be able to take part in Wing Bowl, which is set for January 31, 2014. Fear not, though, his absence would be for a very good reason – the Eagles will be in the final stages of preparing to play in the Super Bowl.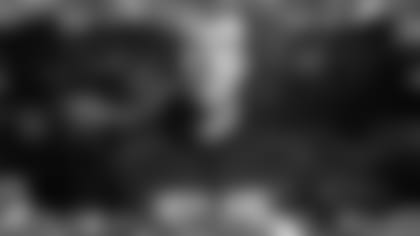 ](http://www.nfl.com/videos/nfl-videos/0ap2000000303542/The-12-Days-of-Pigskin)
5. McCOY: FOLES NEEDS MORE SWAGGER
Nick Foles has done it all this season. Throw seven touchdowns in a game? Done. Have the best single month of any NFL quarterback of all time? Easy. By almost all accounts, Foles has mastered the Eagles offense. There is perhaps one thing that Foles hasn't quite mastered: the art of swag.
When it comes to dealing with the all of the pressure that comes along with having a successful season and playing quarterback in Philadelphia, Foles has been as cool as the other side of the pillow. He is extremely confident in his own ability, but he seems to lack in the swagger department.
Luckily for Foles, one of his teammates has vowed to help him. LeSean McCoy, no stranger to swag, said earlier this year that Foles was playing with "tons of swag," but there is still work to be done.
According to Foles, that work will have to work until after the season. As he explained, swag doesn't grow on trees. Like everything else that the Eagles quarterback has accomplished, he has to work hard for it.
"That will be an offseason thing," Foles said. "It's a process, just like everything else. I wish I could just go out there and have a bunch of swag, but I'll find out from Shady in the offseason how he does it."