It's Christmas Eve and some Eagles fans are going to say they already received the best gift of all when ESPN's Adam Schefter reported that Dallas Cowboys quarterback Tony Romo is done for the season with what has since been reported by others as a herniated disc in his back. But it's not time to celebrate just yet. Learn why in this edition of 5 Things To Know Today ...
1. PUT THE TOOTHPASTE BACK IN THE TUBE
Ever since Schefter's tweet, the Dallas Cowboys have been trying to explain that Romo is not out and there is still hope that he will play.
Cowboys head coach Jason Garrett addressed reporters and said that Romo is undergoing treatment and his status is day-to-day. He added that there has been no determination regarding his availability for Sunday.
Cowboys owner Jerry Jones chimed in late Monday evening and told the Dallas Morning News that, "there is nothing structurally that will rule him out if he feels good and is cleared to play. Nothing."
The Cowboys are off on Tuesday and return to the practice field on Christmas when the first injury report comes out.
Garrett did note that the Cowboys will have to add a quarterback to the roster for practice since backup Kyle Orton is the only other quarterback on the active roster or practice squad. Reports surfaced Monday evening that the Cowboys will work out veterans David Carr, John Skelton and Tyler Thigpen.
2. ORTON NO STRANGER TO WIN-AND-YOU'RE-IN GAMES
It can be said that this situation is why the Cowboys signed Orton to a three-year contract in 2012, but Dallas never envisioned Orton needing to be ready for what is essentially a playoff game on Sunday night between the Eagles and the Cowboys.
Orton is an eight-year veteran although he has thrown just five pass attempts this season and not started a game since 2011. For his career, Orton is 35-34 as a starter. He's completed 58.4 percent of his pass attempts for 14,661 yards with 81 touchdowns and 57 interceptions.
He has technically never played in a playoff game, but is no stranger to win-and-you're-in games. Don't get giddy, Eagles fans, but he is 0-2 in such affairs.
In 2008, Eagles fans should be thankful for the Houston Texans. Orton's Bears lost 31-24 to Houston which eventually led to the 44-6 whomping of the Dallas Cowboys that gave the Eagles the final playoff spot. Orton threw for 244 yards and two touchdowns in that game.
The following season in Denver, Orton's Broncos held a Wild Card spot entering the final week of the season before getting blasted 44-24 by a four-win Chiefs team.
Again, Orton is a veteran who has been in the offense now for two seasons. And in a one-game playoff, it just takes a fast start to get on the right track especially when a quarterback as weapons like wide receiver Dez Bryant, running back DeMarco Murray and tight end Jason Witten. But it'll be a much different game with Orton, who is certainly not as elusive as Romo.
3. 49ers SECURE PLAYOFF SPOT
The NFC playoff picture became a little bit clearer on Monday night.
Linebacker NaVorro Bowman's 89-yard interception return for a touchdown with just over a minute remaining secured the 49ers' win over the Falcons on Monday Night Football and more importantly punched the team's ticket for the postseason joining Seattle and Carolina.
The 49ers can still win the NFC West (with a win over Arizona and a Seattle loss) which would also clinch a first-round bye. San Francisco can take the No. 1 seed if those first two results happen and Carolina loses to Atlanta.
Arizona was the team most impacted by the 49ers win. The Cardinals can still earn a Wild Card spot, but must beat the 49ers in Week 17 and in addition the Saints must lose to the Buccaneers.
The Eagles' scenario is simple. With a win over Dallas, they are the No. 3 seed and will host a Wild Card round game at Lincoln Financial Field against one of four possible teams - Arizona, Carolina, New Orleans and San Francisco. The Eagles are eliminated with a loss.
Chicago and Green Bay are playing for the NFC North title. The winner is in the playoffs and the loser heads home for the season.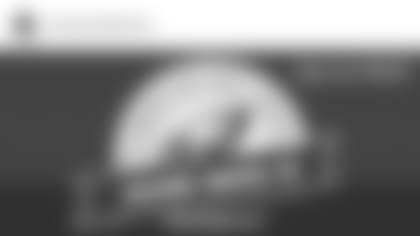 4. SATURDAY: EAGLES BLOOD DRIVE
The Eagles are the American Red Cross are hosting their 6th Annual Eagles Blood Drive on Saturday, December 28 at Lincoln Financial Field. All presenting donors will receive a limited edition Eagles hat, along with the opportunity to meet SWOOP, the Eagles Cheerleaders and Eagles Alumni. All presenting donors will also be entered to win a pair of tickets to the 2014 Season Home Opener. Appointments are available by visiting www.redcrossblood.org/flyeaglesfly. We hope to see you there!
5. ONE LAST LOOK, A DIFFERENT ONE, AT SUNDAY'S WIN
It's time to completely turn the page to Dallas week, but here's one last view from Sunday's glorious win over the Chicago Bears. And, yes, head coach Chip Kelly's latest Chipism truly sets the tone and is the perfect backdrop for this highlight video.