It's a busy Wednesday as the Eagles get ready for their primetime matchup with the Chicago Bears. On Eagles Live! at Noon, head coach Chip Kelly joins us in the studio for his weekly one-on-one interview presented by Gatorade. Following the show, running back LeSean McCoy and linebacker DeMeco Ryans give their take on the Bears. Get your morning started with the 5 Things To Know Today ...
1. FOLES: FALLING WITH STYLE
Nick Foles is not the most mobile quarterback in the world, but he has been effective running the zone-read this season. Every now and then, Foles catches the defense off-guard by tucking the ball and taking off downfield. At the end of these runs, Foles has been very good at deciding to slide to avoid taking a hit. The decision-making has been good, but the execution of these slides has been ... well, a different story.
Because he is not the quickest runner out there, Foles doesn't reach a very high top speed during his runs, and as a result, he doesn't slide very far. As Woody would describe it, Foles is basically falling with style, well sort of. It isn't the most graceful action, but it gets the job done.
"I'm just trying to get as many yards as I can and get down. Hopefully everybody gets a chuckle out of it. I know everybody wants to talk about it," Foles said. "At least I'm bringing happiness and making people laugh. I look at it in a positive way."
2. KELCE: SILVER LINING TO THE LOSS
Win or loss, the Eagles have followed the same routine with the same mindset every week. Once the previous game is over, it's on to the next one. There is no dwelling on what could have been or what should have been, just correcting mistakes and doing everything possible to get better. Tuesdays represent the start of that process.
"We've been in such a schedule to this point in the season, that now we're so used to it," said center Jason Kelce. "It's Tuesday, make corrections, get focused and start the game plan for next week. The bottom line is, we know the playoff chances are still very high and as long as we take care of business throughout the rest of the season, we're going to get a chance to go to the playoffs, and once we get there, anything can happen."
This is only Kelce's third season, but he plays, acts and speaks like a 10-year veteran and is one of the leaders in the locker room. A lot of people have asked whether the defeat against the Minnesota Vikings was such a humbling experience and a snap back to reality that it could actually help this young Eagles team moving forward as it seeks to mature and grow into a winner - a "character building" loss, if you will, and a result that might even be more beneficial than a win.
"I think every game builds character," Kelce said. "You draw just as much from a loss, if not more, than you do from a win. Losses tell you where your weaknesses are, what you're doing wrong. When you win, a lot of times (mistakes) are masked by success and that can hurt you. The biggest thing is, when you lose you're forced to really correct every single, minute detail because you want to improve on everything so you have a chance to win. When you win, those minor details might not get hashed out because everybody says, 'Yeah, we still won.' So I actually think you learn as much, if not more, from a loss than you do from a win."
3. WOLFF IMPROVED IN THE CLASSROOM
Safety Earl Wolff declared on Tuesday that he's "pretty sure" that he will return to the lineup on Sunday night after missing the past four games with a knee injury. Wolff's return comes at a crucial time as the Bears wide receiver duo of Brandon Marshall and Alshon Jeffery have combined for 170 catches, 2,450 yards and 17 touchdowns this season. In addition, the Eagles are dealing with other injuries at the safety position as Colt Anderson (knee) and Kurt Coleman (hamstring) didn't finish last Sunday's game.
Wolff, a fifth-round pick, has been productive this season starting six of his 10 games and registering 50 tackles and an interception. He's used the time off the field to get in the playbook to learn more about the overall defense and not just his position.
"On every play, I would know my position, but on maybe every other play I would know what the linebacker was doing so I studied that a little more," Wolff said. "I feel fresh. I feel that's a positive."
4. GETTING TO KNOW THE NEWEST ADDITION TO THE 53-MAN ROSTER
On Tuesday, the Eagles promoted safety Keelan Johnson from the practice squad to the active roster. He was originally a rookie free agent signing of the Dolphins and he spent the entire preseason with the team before being released in the final roster cutdown. Johnson was signed to the Eagles practice squad and spent the first 15 weeks of the season on the practice squad before getting the call Tuesday.
A first-team All-Pac 12 selection out of Arizona State last year, Johnson had five interceptions, which ranked 11th in the country. He finished his college career with 169 tackles, eight interceptions and a sack. Here are some more tidbits about the rookie safety:
Favorite TV Show: Breaking Bad and The Walking Dead
Guilty Pleasure: Ice Cream
Favorite moment in sports: Playing the University of Arizona in the Territorial Cup while at Arizona State
Most underrated part about playing safety: "You need to have good instincts and be able to read the offense."
Favorite Players Growing Up: Michael Vick and Sean Taylor
Favorite athlete to watch right now: Floyd Mayweather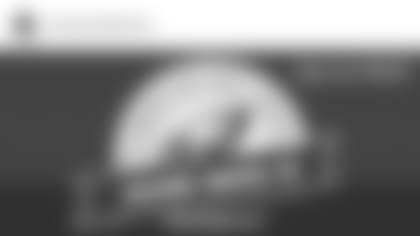 5. TEN DAYS AWAY: EAGLES BLOOD DRIVE
The Eagles are the American Red Cross are hosting their 6th Annual Eagles Blood Drive on Saturday, December 28 at Lincoln Financial Field. All presenting donors will receive a limited edition Eagles hat, along with the opportunity to meet SWOOP, the Eagles Cheerleaders and Eagles Alumni. All presenting donors will also be entered to win a pair of tickets to the 2014 Season Home Opener. Appointments are available by visiting www.redcrossblood.org/flyeaglesfly. We hope to see you there!