The Eagles travel to Minnesota on Saturday in advance of Sunday's battle with the Minnesota Vikings. In this edition of 5 Things To Know Today, get in the holiday spirit by visiting Santa SWOOP at the Eagles Pro Shop in Cherry Hill, N.J. Looking ahead to Sunday's key game, find out how big plays could play a major role and meet the running back who could potentially start for the Vikings ...
Head coach Chip Kelly never fails to deliver a memorable quote or one-liner during his week of press conferences with the media. Here are his best quotes leading up to the Vikings game ...
On the horn used in the bubble during practice: "I have no idea what that is. I literally have nothing to do with the music. I thought it was the horn from Anchorman. Remember when he asked for his guys and they were all standing right next to him? Our guys, T.J. (Paganetti) does all that. I'm not concerned with it."
On the run blocking in Sunday's win: "One of the unsung heroes (Sunday), and I don't even think he had a pass thrown to him, was Jason Avant, and you watch Avant on LeSean (McCoy)'s play where he took the safety back into free safety, and that's the type of team we are. Jason is on the sideline asking me, can we run the ball my way.  I don't know how many wide receivers in this league are asking to have the ball run their way, but I think that's kind of a testament to the team we have right now."
On cornerback Cary Williams' suggestion to throw deep on offense: "I've had a lot of guys make suggestions, but I think what I have to do is who should I listen to, and I'll listen to Cary (Williams) because Cary really understands the game."
On Vikings running back Toby Gerhart: "I think the one thing is you look at who their backup is in Toby Gerhart in the last couple games has played extremely well, and I know him full well.  He played against us when I was at Oregon and he had a 39‑carry game for I think 2,085 yards it seemed like to me."
On being a balanced offense: "The only thing we want to do is score points, and we're an equal opportunity scorer.  If we've got to throw it to get it in; if we've got to run it to get it in, we'll run it to get it in.  I don't think a touchdown looks different no matter how you get them, whether it's Nick Foles on a half‑yard quarterback sneak or it's Nick throwing a bomb to DeSean."
On enjoying Sunday's win: "No, we are just a one week operation. I literally was thinking of the Vikings game coming off the field on Sunday. What's our next opportunity to go out and see where we are as a team and that's what this deal is all about. I think the teams that are mentally tough can work their way through it and I think we have a mentally tough group."
On the Sports Illustratrated cover jinx: "I don't believe in that."
Even the most casual of football fans can most likely name the Minnesota Vikings No. 1 running back - Adrian Peterson. That's an easy one. Fans of a more serious nature may even know Minnesota's backup tailback is Toby Gerhart. But with both of those players officially listed as questionable on the Vikings injury report, where else could Minnesota turn to help out their running game?
The answer is Matt Asiata.
The only other running back currently on the team's active roster, Asiata is a second-year player out of Utah, but he was out of football from September 2011 to January of 2012. During that time, he worked in an industrial supply warehouse until the Vikings gave him another chance.
Asiata has primarily been a special teams player during his time with Minnesota. He hasn't carried the ball once this season, and carried just three times for 9 yards in 2012.
The Vikings do have two running backs on their practice squad, Joe Banyard and Bradley Randle, but they would need to be signed to the active roster today to be eligible to play on Sunday. 
There is a chance that Peterson and Gerhart will both suit up and play on Sunday, but if not, Asiata could get the call.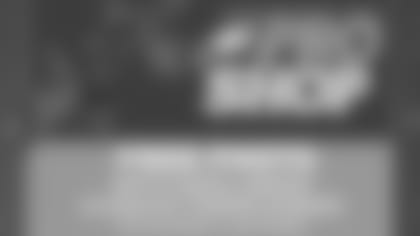 3. MEET SANTA SWOOP TODAY IN CHERRY HILL, N.J.
If you're going to be out shopping or if you are looking to pick up some great Eagles gear for that special fan (even if it's you), stop by the Eagles Pro Shop at the Market Place at Garden State Park in Cherry Hill, N.J. where there are not only great deals but Santa SWOOP and the Eagles Cheerleaders will be in attendance. You can even have your holiday photo taken with them. In fact, kids 14 and under can get a FREE photo with Santa SWOOP and the Eagles Cheerleaders. They will be at the Eagles Pro Shop from Noon-2 PM.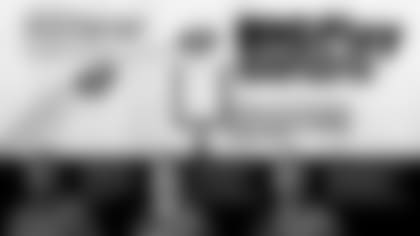 4. BIG PLAYS MAKE A HUGE DIFFERENCE
The Eagles entered Week 15 leading the league in plays of 20 yards  with 80, 15 more than the next closest team – Denver with 65. The Broncos have already played in Week 16 and they increased their total to 69.
The Eagles also lead the league with 19 touchdowns of 20 yards. Since the stat was first recorded by Stats Inc. in 1995, the 2013 Eagles rank tied for second on their franchise leaderboard in plays of 20 yards and trail only the 2011 edition of the team (84). The team's 64 big passing plays also ranks tied for second in team history during the span.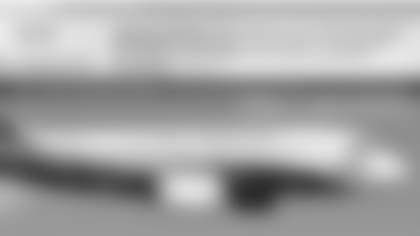 5. TODAY: WIN BIG WITH THE #FLYWITHUS SWEEPSTAKES
The day before each away game, Eagles fans have the opportunity to win a $250 travel voucher courtesy of U.S. Airways. Follow the Eagles official twitter account, @Eagles, and re-tweet a special message that will be posted the day before each away game. By re-tweeting, you will be entered in the #FlyWithUS Sweepstakes. Click here for more information and follow the @Eagles twitter account for your chance to win.