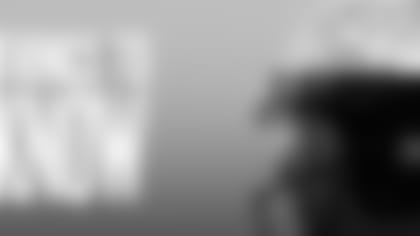 Good morning, Eagles fans! I hope that you all were able to enjoy the rest of your Thanksgiving weekend. To start off the week, we will be recording new episodes of our Eagles Insider and Journey to the Draft Podcasts. If you have questions that you want answered, leave them in the comments below or send it to us on Twitter. Be on the lookout for those as well as the 5 Things to Know Today for the final day of the month of November.
1. Chip Kelly Addresses Media At 1 PM
Join us at 1 PM this afternoon as head coach Chip Kelly has his first press conference since the Thanksgiving loss in Detroit. If you're not able to, Brian Westbrook joins Dave Spadaro for Eagles 360 at 5 PM with a complete wrap-up of Kelly's comments as well as all of the day's news and notes.
2. Will There Be Answers On The Injury Front?
How beneficial was the mini-bye week from a health standpoint? Quarterback Sam Bradford, tight end Zach Ertz and running back Ryan Mathews missed last Thursday's game. Tackle Jason Peters had to exit after 10 snaps due to an ankle injury on top of the back injury that had him questionable for the game. Center Jason Kelce gutted through a knee injury after being limited in practice leading up to the game. Cornerback Nolan Carroll suffered a broken ankle, and was placed on Injured Reserve on Friday. Defensive back Jaylen Watkins was signed off the Bills' practice squad to take Carroll's roster spot.
3. Washington Sits Atop The NFC East
Just one team won in the NFC East over the holiday weekend. Washington withstood a fourth-quarter rally from the Giants to win 20-14 and enter a tie for first place in the NFC East with a 5-6 record. As of now, Washington holds the tiebreaker over the Giants due to a better division record.
Kirk Cousins threw for 302 yards and accounted for both of Washington's touchdowns - one through the air and the other coming on a fourth-down quarterback sneak. Cousins is undefeated this season when he does not throw an interception. Eli Manning, meanwhile, threw three interceptions for the Giants. Odell Beckham, Jr. made an absurd one-handed diving grab in which he was parallel to the ground to cut Washington's lead to six with 4:57 left in the game but it wasn't enough.
The Eagles, despite a three-game losing streak, sit just one game out of first place.
Dallas lost more than once on Thanksgiving. Carolina remained undefeated by beating the Cowboys 33-14, but quarterback Tony Romo's season is over after reinjuring the collarbone that had already sidelined him for seven games.
4. Up Next, The One-Loss Patriots
New England took a 21-7 lead early in the fourth quarter after a 63-yard touchdown pass from Tom Brady to Brandon Bolden. Between the Patriots' perfect record and Broncos quarterback Brock Osweiler making his first-career home start that could have been game over.
Osweiler led the Broncos on three scoring drives and gave Denver a 24-21 lead on a 4-yard touchdown pass to Andre Caldwell with just 1:09 remaining. The Patriots forced overtime, but Denver running back C.J. Anderson rushed for his second touchdown of the night, a 48-yarder, for a 30-24 walk-off victory.
The loss dropped the Patriots from the ranks of the unbeatens. Carolina is the lone remaining perfect team at 11-0.
New England will certainly look to start a new win streak when the Eagles travel to Foxborough, Massachusetts this weekend. The question will be who suits up for the Patriots?
Quarterback Tom Brady was without starting receivers Julian Edelman and Danny Amendola due to injury. Edelman will not be able to play vs. the Eagles, but Amendola could return. Now, tight end Rob Gronkowski's status will be up in the air after suffering a right knee injury in the fourth quarter on a hit by Broncos safety Darian Stewart. Gronkowski had to be carted off the field, but reporters pointed out that he was able to walk on his own to the team buses following the game. Gronkowski tore the ACL and MCL ligaments in his right knee in December 2013.
5. How Will Chip Right The Ship?
Fan-Demonium columnist Tommy Lawlor typed up a piece over the weekend looking not so much as what's gone wrong for the Eagles in 2015. Instead, Lawlor analyzed what head coach Chip Kelly has done right in his tenure and whether or not the Eagles can turn things around down the stretch.
"As erratic as this year's Eagles have been, they have shown potential," Lawlor wrote. "They went on a 21-3 run against the Falcons to take a late lead in that game. The Eagles got off to a fast start against the Jets and led 24-0. There was a 39-3 run in the blowout of the Saints. After giving up an early touchdown to the Giants, the Eagles scored 27 unanswered points.
"When things click, they really click.
"In each season, there were flashes when the Eagles looked like a dominant force. The Eagles struggled to sustain that for four quarters. They also struggled to play that way on a regular basis. The fact Kelly can deliver dominant stretches of football shouldn't be dismissed lightly. Not all coaches can do that."
What Lawlor points out is that Kelly's teams, dating back to Oregon, have never faced a situation like this. How will the Eagles respond?