1. Will Kendricks Return This Week?
That's the biggest question mark for defensive coordinator Bill Davis this week as he hopes to welcome back his third-year inside linebacker to play alongside DeMeco Ryans in the middle of the Eagles' defense. The defense has held firm in Kendricks' absence, with Casey Matthews coming on of late, by Kendricks is a unique talent that changes the form of Davis' squad.
"It just adds to our depth," Davis said, when asked what Kendricks' return would bring. "If you get a starter back and a starter with his athleticism, it will help. Especially in the dime packages, the nickel packages. (The Cardinals) go to four and five wide receiver sets more than most teams we faced. So it will be a game that we've got a match up on five wide receivers sometimes."
Kendricks was a limited participant in Wednesday's practice.
"It's a day-to-day thing," Davis said before practice. "We're slowly leaking him back in there to see what he can do. These athletes know their bodies better than anything. Do all you can without going backwards with the injury. So it was a good day (Tuesday), and we'll see what happens here today."
The defensive coordinator added that because of Kendricks' experience in the defense, he doesn't necessarily need to rep every snap of practice this week to see the field Sunday.
"If he practices, and every guy's different, but Mychal's been in the system for a long time," Davis said. "So we're excited about the opportunity that we might get him back."
2. Marcus Smith II Remains In The Middle ... For Now
Despite the potential return of Kendricks, rookie first-round pick Marcus Smith II is still working as an inside linebacker in practice. He was moved there from outside linebacker when Kendricks was initially hurt.
"All the benefits we have with Marcus now is he has position flexibility, which is neat that we've had the ability for three to four weeks to train him at inside backer," Davis said. "Now just depending on numbers per week, we can move Marcus inside or outside. Every time he's active, he can be an outside backer or inside backer for us. It's a good thing to have with a rookie defensive player where he has position flexibility, and three or four spots that a kid can play at."
Asked whether bouncing between positions could stunt Smith's development, Davis responded in the negative, citing the smoothness with which Smith has approached the change thus far.
"I actually think with a guy with his intelligence, I think it will actually help him grow in that he's not only looking through the eyes of an outside backer," Davis said. "Sometimes he had enough reps at outside backer, and it's not overly complicated out there. It's a lot more complicated inside. Now you move inside and you can see it from a different perspective. They a lot of times send the outside backer in a rush. They make the decisions inside, and now he has a better understanding of why those decisions are made. So I think it will help a guy like Marcus. I really do."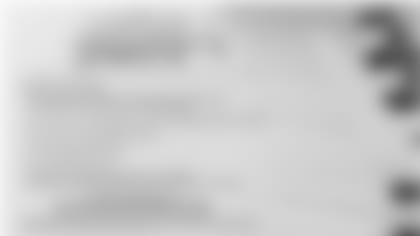 ](http://philadelphiaeagles.hs-sites.com/2014-AA-Fan-Fly-In)
3. American Airlines Fan Fly-In
Eagles fans across the country have the once-in-a-lifetime opportunity to fly-in for an Eagles home game courtesy of American Airlines. Visit PhiladelphiaEagles.com/fanflyin in order to enter for your chance to win! Prior to each home game, the Philadelphia Eagles will randomly select one lucky Eagles fan and a guest to come home to watch their team play. This prize package includes a custom Eagles jersey, round-trip airfare, hotel accommodations, pre-game VIP sideline passes, and game tickets. Certain state restrictions apply so please see the official rules for more details.
4. Will Improved Run Game Equal Red Zone Success?
The Eagles rank 29th in the NFL in average points per red zone trip with 4.15. They have eight touchdowns in 20 red zone opportunities this season.
Those are numbers that offensive coordinator Pat Shurmur said the Eagles evaluated during the bye week.
"We like to run the ball in the red zone, as you know. We try to stay balanced in terms of whether we're running or throwing it," offensive coordinator Pat Shurmur said. "We'll throw it or run it on any down and distance. I think it just came down to us being sounder and executing better in most situations."
The Eagles rushed for a season-high 203 yards in the Week 6 win over the New York Giants. They are averaging 2.86 yards per carry in the red zone this year, which ranks 15th in the league. In terms of passer rating, the Eagles rank 30th with a 66.1 mark in the red zone.
With Lane Johnson back in full swing and the near return of Jason Kelce and Evan Mathis, the run game can hopefully help propel the pass game inside the 20-yard line.
5. Different Parts, Same Results
Injuries, free agency and suspension have drastically altered the front seven of the Cardinals' defense in 2014, but Arizona still boasts the league's best run defense in terms of yards allowed per game (72.5) and per carry (3.15).
"They're a challenging defense," Shurmur said. "Certainly there are some new faces in there. They've dealt with injuries like a lot of us have, but they're very good on the edges. They're trying to get pressure on the quarterback. They haven't had the production when you just look at the statistics like most folks do - the sack numbers. So what they're trying to do, because they've lost some marquee pass rushers, is try to create that pressure by blitzing, and they do a very good job of that."
The Cardinals lost Karlos Dansby to free agency and Daryl Washington to suspension. Injuries have forced John Abraham, Darnell Dockett, Calais Campbell and Matt Shaughnessy to spend time in the trainers' room.
Per Stats Pass, the Cardinals blitz more on third down (66.7 percent) than any other team in the league. The Eagles, meanwhile, have allowed only seven sacks - the fourth-fewest total in the league.