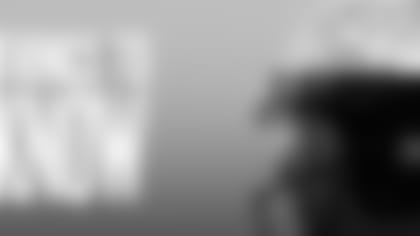 Good morning, Eagles fans! We've got plenty in store for you on this Thursday, November 19. Head coach Chip Kelly addresses the media for the final time ahead of Sunday's game with the Tampa Bay Buccaneers at 11:45 AM. The big question, of course, will be whether or not there's any change in the status of quarterback Sam Bradford's health. Bradford did not participate in Wednesday's training session as he continues to recover from the concussion and left shoulder injury he suffered last week against Miami. We'll recap the entire day's news and notes this evening on Eagles 360 at 5 PM with Dave Spadaro and Glen Macnow. Until then, here are the 5 Things to Know Today ...
1. Sanchez Ready If He Gets The Start
In his relief effort last week, quarterback Mark Sanchez was 14-of-23 for 156 yards and the key interception in the end zone late in the game. He's spending this week working out some of the kinks that presented themselves: timing and communication with receivers, handoffs to the running backs. Sanchez understands how important this game is for the Eagles and will be prepared should Bradford be unable to play.
"I feel good with it, I feel comfortable and I'm ready to go," Sanchez said. "My preparation doesn't change. I'm accountable to all the guys in this locker room and all the coaches who work so hard. My job is to be ready to play and help this team win. I love the offense and, of course, every rep I can take on the practice field can only help. I take every rep for what it's worth and make the most of them and then I go out and have fun playing."
2. TV Alert: Harold Carmichael Documentary Today
The greatest receiver in Eagles history and one of the all-time premier players who is not in the Pro Football Hall of Fame - Harold Carmichael, the larger-than-life receiver both literally and figuratively, will be profiled on NFL Films Presents today at 10:30 AM on FS1.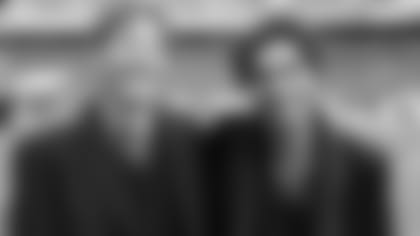 3. Never Thought Of Chip Kelly This Way
He's best known as Raj on the hit show The Big Bang Theory, but actor Kunal Nayyar (right in photo above) is a huge Eagles fan and Temple alum. In an interview with USA Today, Nayyar was asked about head coach Chip Kelly and what character he would be on The Big Bang Theory.
"I bet you Chip Kelly would be the biggest nerd out of everyone," Nayyar said. "Because he's so fascinated with numbers and schemes, I bet he and Sheldon would have a great time talking about the physics of football. I bet you Chip Kelly is a bigger nerd than all of us."
4. Ryans A Role Model, Mentor To Winston
Before Wednesday, I did not know that Buccaneers quarterback Jameis Winston grew up an Eagles fan. He joked that he used to sing the fight song all of the time, but could not recall the words to "Fly, Eagles, Fly." He asked if the program has the words and as one of the editors I can tell you that unfortunately it doesn't.
Winston shares another connection with the Eagles in that he and linebacker DeMeco Ryans grew up in the same hometown of Bessemer, Alabama.
"Growing up, he was everyone's role model, from not only the athletic standpoint, (but) from the academic standpoint (as well), and how he carried himself as a man," said Winston of the Pro Bowl linebacker. "He's been in the NFL for a long time now, and he still finds a way to reach back to his hometown and help one of his hometown brothers out.
"He always kept me up, and it just meant a lot (coming) from him, any little advice he has, because he has his business together."
5. This Sunday: The 1980 NFC Championship Team Will Be Honored
There will not be just one honorary captain this Sunday when the Eagles take on the Buccaneers. The aforementioned Carmichael and fellow alumni linebacker Bill Bergey and quarterback Ron Jaworski will be on hand to celebrate the 1980 NFC Championship team as part of the NFL's celebration of the 50th Super Bowl. Later today, we'll have a feature from Ray Didinger on Dick Vermeil and how he helped the Eagles join the rest of Philadelphia's sports teams as the City of Winners in that magical year.