Through their first five games, the Eagles offense has converted 32 of its 71 third downs into first downs, good for a 45.1 percent conversion rate. That mark ranks fifth in the NFL this season and would stand as the best rate in franchise history, dating back to when such statistics first were tracked in 1972 (the current mark belongs to the 1981 Eagles, who converted 44.4 percent of their third downs).
It's not entirely surprising that the 2013 Eagles would be effective on third down considering the performance of the offense as a whole. The Eagles have averaged 6.6 yards per play thus far, third best in the league, and they feature the league's top rushing attack through five games. But certainly there is more to the team's success on third down than just having a good offense in general.
The biggest key for the Eagles on third down thus far has been their ability to convert on third-and-short, defined here as three yards or fewer needed to gain a first down. The league, as a whole, is converting third-and-shorts 56.6 percent of the time this year, a small downturn from the 57.5 percent mark over the five previous seasons. The Eagles, meanwhile, have converted an impressive 78.3 percent of those short-yardage opportunities this season, after only converting 58.5 percent of the time from 2008-2012.
"I think we practice those situations a lot and we've just been successful run blocking period the first five games," said center Jason Kelce. "So it's a little bit of everything, the way we practice on a day-to-day basis and I feel like run-blocking wise we have a really good offensive line when it comes to executing the plays."
Unsurprisingly, the Eagles have relied on their running game in short-yardage situations, running the ball 17 times among their 23 plays on third-and-short.
"I think first of all, we're getting good play calls in and then it just comes down to execution," said Kelce. "We've been tremendously successful executing the plays called in those situations."
Converting On Third Down
Yds To Go
League Avg. '08-'12
League Avg. '13
2013 Eagles
2013 Eagles Avg. Gain
1-3
57.5%
56.6%
78.3% (3)
6.4
4-6
40.4%
41.6%
46.2% (12)
3.2
7-10
32.5%
34.1%
33.3% (16)
5.8
11+
16.6%
17.3%
11.8% (23)
5.4
By definition, in order to get to third-and-short, or what some players and coaches refer to as "third and manageable," the offense has to gain yards on first and second down. Because the Eagles so often are in third-and-short or third-and-medium situations, their average gain on third down is only 5.4 yards, 19th in the league. But on first and second down, the Eagles rank third in the league with 6.8 yards and 7.2 yards gained, respectively.
2013 Eagles Average Gain
Down
Yards
Rank
1st
6.8
3rd
2nd
7.2
3rd
3rd
5.4
19th
As a result, 32.4 percent of all the Eagles' third downs in 2013 have come in short yardage, a rate that ranks fourth in the league.
Getting To Third-And-Short
Team
Third-and-Short %
CAR
34.0%
STL
33.8%
GB
32.7%
PHI
32.4%
IND
32.2%
League
24.9
The importance of third down is self-evident. The more third downs converted into first downs, the longer the offense stays on the field and the better chance the team has to score points. It's no shock then that the teams that have fared well on third down recently have done well overall. The 25 teams who finished among the top five in third-down offense over the last five seasons won an average of 10.6 games and made the playoffs 64 percent of the time.
For the 2013 Eagles, the credit on third down is shared among LeSean McCoy and the rest of the talented stable of running backs, one of the league's best offensive lines, quarterback Michael Vick and, of course, coaching.
"I have no idea why it is," said left guard Evan Mathis of the team's third-down success. "I'm in the mindset of just calling the play run. It might come down to the coaches just calling the plays that are working based on seeing the defense."
Prior to the start of the season, the prediction was put forth in the Wulf's Den that the 2013 Eagles would challenge the franchise record for team rushing yards. Every week, we keep track of their process. Through five games, the Eagles lead the league with 933 rushing yards and remain ahead of the pace to break the team record, set by the 1949 Eagles.
Franchise Record: 2,607 yards
2013 Eagles Pace: 2,986 yards
As long as there have been sports, there has been trash talk. Whether the flavor is funny, witty or straight-up mean, competitive banter between opponents is as much a part of football as the forward pass. While one Eagle, wide receiver Jeff Maehl, continues to do his part to disprove one of the greatest lines of smack talk in sports history, how does the rest of the roster stack up in talking trash?
"We actually don't have that many guys who talk a lot of smack," said safety Kurt Coleman, who identified himself as a reformed smack talker who's calmed down as a veteran.
Thirty-two players were asked to identify the Eagle with the biggest mouth, which led to only seven players receiving votes. Some will come as no surprise, but a few unexpected Eagles were highlighted for their game-day antics. The highest concentration of smack talkers sits up front on the defensive line, where three players received votes and others, like Fletcher Cox, garnered mention. Bennie Logan (one vote), Brandon Graham (two votes) and Cedric Thornton (three votes) were the ones identified, with Thornton appearing perhaps unexpectedly.
"It was a surprise to me too," said linebacker Connor Barwin of Thornton's standing of a talker on game day. "He gets kind of trippy out there, which I didn't expect, especially in the last couple games."
"That's my game," said Thornton. "I just talk non-stop, just to get in your head. You have to focus on the play you're running. I've always been that way."
Meanwhile, Graham claimed responsibility for the kind of impact that doesn't show up on the All-22.
"Last week (against the Giants), we were on the sideline," said Graham. "It was me and some other D-line guys and we were talking smack with one of their corners and he was talking back to us. We got him out of his game and on the very next play, DeSean (Jackson) caught a first down, a nice little catch right before the half. That's just an advantage. If you get somebody to talk back to you, now they're focused on you."
Elsewhere, running back Chris Polk received a single vote, while one-time opponents DeSean Jackson and Cary Williams notched two votes each.
"I have to be in one of those moods," said Williams. "It depends. Like, it's hard to talk trash in your first year. Next year, I'm sure I'll be talking trash because I'll be in the system, be more familiar with people, going out there flying around, having a good time. I talk trash sometimes, a lot, it can be."
The undisputed kind of locker room jousting, though, is running back LeSean McCoy. For nearly every one of his 20 votes though, there was a was a distinction that McCoy's talk doesn't really come on game day. Instead, his day-in, day-out chatter is one of the familiar soundtracks in the locker room.
"I've never heard him have a real conversation," said one Eagle. "The way he communicates is through smack talk.
"But it's funny. It's not like an argument, it's just funny."
"That's the deal," said left tackle Jason Peters, "he doesn't really talk noise in the game. In the locker room, it's every day. In the game, he doesn't really say anything unless somebody is talking to him. Him and (former Giants defensive end) Osi Umenyiora used to get into it. That's the only person I've ever really heard."
Whether it's teasing about your college football team ("It doesn't even make sense, he went to Pitt," said Bennie Logan) or busting on your chest hair, Shady is always good for a crack on the walk to his locker. There's no misdiagnosing the intent, though, it's all in good fun.
"I think I joke a lot," said McCoy. "I try to make people feel comfortable, like the older guys and the younger guys. It's not that I talk the most trash, it's that I have the most fun. I think when a guy might drop a pass (in practice) or something, I'm the first one there to call him 'Stone hands.' Just jokes. They know I have love for them. And if anybody ever makes fun of me, I joke with them.
"I didn't say a word (as a rookie). (Donovan) McNabb did all the joking ... The second year, I really took off so I started talking a little bit more. That's how it works though ... But I see people open up more. People I thought were really quiet, they're not really quiet. They just need somebody to open up for them, somebody like me."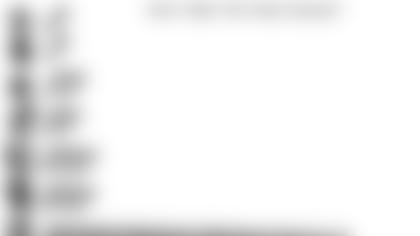 Each week, we'll sit down with a member of the Eagles to discuss something you may not know about him. This week's subject is cornerback Cary Williams, who spent some time working as a cable guy for DirecTV in between his college football stops at Fordham and Washburn. Click here to read the interview on a separate page ...
Bo Wulf: I want to talk about your brief career as a cable guy. What is the biggest misconception of a cable guy?
Cary Williams: Probably that you walk around with your butt hanging out, like plumber's butt. I don't know though, I think there are a lot of smart guys out there, intellectual guys. Just because you're doing a job that doesn't necessarily need a degree to have, I think there are a lot of smart people there. I met a lot of great people, even when I was a call technician, met some great people, had some great times. I can't remember really what it was like, but I remember being in people's houses and it being kind of uncomfortable to go to a stranger's house and they don't know who you are, you don't know who they are and you try to be as nice as possible, just handle your job as quickly as possible. Sometimes it's difficult to deal with people, especially if people feel like DirecTV has wronged them and you go to an irate house. You just hope that everything goes well, you say, 'Yes, sir' or 'No, ma'am.' You try to be as nice as possible and as respectful as possible. Sometimes you meet some very wise older people. Sometimes you meet some young individuals who are really upset and it's hard for you to complete your job but you still have to go in and that's a part of what you do. When I was there, a lot of people loved their job, they loved what they did, they took their job seriously.
BW: So what is the deal with the 'Be home between 10 AM and 4 PM' thing?
CW: Shoot, sometimes you get caught up with other deals. You have one appointment that has run late and sometimes traffic is included and the drive is longer than you expected or they needed more work or something is wrong with something and you have to take that piece off, get a new piece, test it out. There are a lot of things that you have to do. I don't know, I think the time windows work. It's not a big deal, you just have to be patient with those guys, patient with us because at the end of the day it's not our fault. We're not trying to be late but sometimes a job requires more work than what was anticipated and it affects the window.
BW: Did you guys ever joke about that? Like, 'We'll be there from 8-to-8, sometime between then.'
CW: (Laughs) I know I've had some issues with DirecTV even when I got it at my place now. 'Yeah, we're going to get it done …'
BW: Wait, you don't get the hookup for life as a former employee?
CW: No, I don't actually. I don't think they even remember me doing any of this stuff. I never even tried to get a freebie from anybody.
BW: It would be such an easy sponsorship too.
BW: You could be the spokesman, from DirecTV to the NFL.
CW: To this day, I still love DirecTV. I'll take DirecTV over (anyone else) just because they have more HD channels. If you're not within a brother or sister service, then DirecTV does a pretty good job. But sometimes, in my case, I recently had a storm come through. It messed up the satellite and it was out of whack for like four of five days and they were saying, 'Yeah, we're gonna get it done, we're gonna get it done, we're gonna get it done, we're gonna call you.' Nobody called. It's like, 'Dang,' so you call and you're like, 'Hey man, y'all said you were going to get it done by this date. What's going on?' 'Yeah, we're working to fix it.' 'So are we going to get compensated?' The one thing I can tell you is we compensate and when I was there, when I was a call taker, I made sure that our customers were right and I tried to compensate as best as I possibly could, especially if it was something that wasn't in either of our control.
BW: So you're a little rusty? You can't fix this stuff yourself anymore?
CW: Oh, no, it's an apartment complex so I'm not authorized to go back there and fix the dish. Plus, I think it was something huge anyway, so a lightning strike might have hit it and the dish went out. Whatever it was, you have to replace the whole dish so I think that's what happened. We got it fixed. It's alright. It's not that I'm rusty. If I was ever put in a situation, I'll still climb up there on the house, put (the dish) right there facing South and I'd be good.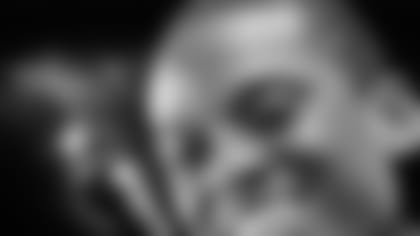 BW: Did you ever give anybody the free hookup?
CW: Heck no. The reason why is because I was only there for a limited time and I wouldn't even want to give anybody freebies anyway. DirecTV, the owner, worked hard for his money to get to this point, you know what I mean? At the end of the day, I wouldn't want that on my record. That's against the law. I try not to go against the law as best as possible, every day. I may speed a little here and there, but that's as bad as I'm going to get.
BW: Did you guys ever joke about the movie The Cable Guy? Have you ever seen that?
CW: I've seen it a long time ago.
BW: Yeah, I don't remember much about it actually. Just the scene at Medieval Times.
CW: Yeah, I don't remember much about it but I do remember this one scene where the guy's peeping through the peephole and you see Jim Carrey with that mustache … and I just think about that because when I was in Baltimore, Joe Flacco had the mustache during one of the playoff runs and we used to say he looked like the Cable Guy. But that's it.
You know, I've worked in several different places. I've worked DirecTV, I worked building, helping remodel playgrounds, Target, Frito-Lay.
BW: What's the best Frito-Lay product?
CW: The best one? I like the spicy nacho Doritos. Those are nice. When I was on the job, I used to eat all the Funyuns.
BW: I used to love Funyuns.
CW: Back in the day? Yeah, I used to eat all the Funyuns. Cool ranch Doritos. What else is there? Some sweet hickory barbecue. The Lays. I haven't had those in so long. Shoot, I haven't eaten chips in a minute.
Where else did I used to work? I used to word at FedEx. I used to be one of the fastest unloaders, broke a couple records of my own. I unloaded a truck in maybe like 35 minutes, that's crazy. People downstairs, the loaders were upset.
All those jobs are fun jobs. I got fired from Target, I remember that.
CW: I had a run-in, I remember it was in Topeka, I was calling my roommate because I didn't have a ride. Then, in college (at Washburn), I didn't have a car. So I made a call, I was like, 'Hey, man, I need you to come, I've been calling you, what's been going on?' And I'm doing this on the sneak. He's like, 'Yeah, man, I overslept.' I said, 'Alright, I'll be ready in 30 or 45 minutes, man, make sure you're here on time.' Because it was cold, I think it might have been 15 (degrees) out there, and I didn't want to be waiting outside in the cold, so I wanted to call him ahead of time. So one of the managers, or I don't if he was a manager, he might have been, but he was like, 'What are you doing on your cell phone?'I was like, 'Uh, making a phone call real quick.' And he told the store manager and I don't know if they really didn't get along with me anyway or whatever the case may have been.
BW: So it was just for making a phone call?
CW: Yeah, and also there was an incident. They used to have these guys come in late at night, like a bunch of high school kids or middle school kids, whatever they were. They used to come in and they would just run through the toy aisle and knock everything down at the back. Then they would just leave. So it was my night to do the toy aisle and I'm almost done. I'm at like aisle 7 or something like that and there were like 34 aisles. They were like, 'Cary, did you complete the toy aisle?' And I'm like, 'I'm on aisle 7, I'm almost finished.' They're like, 'OK, cool, whatever.' Three minutes later, the same dude calls up on the walkie-talkie, 'Hey, Cary, have you completed the toy aisle?' I said, 'Yes,' and I'm on aisle 5 or something like that.
BW: You start at aisle 34 and you work your way down?
CW: Yeah, or you could do it either way, however you want to do it. He said, 'You didn't touch anything in aisle 32.' I said, 'Yes I did, I cleaned up.' They were like, 'No you didn't.' I said, 'Aw man.' So I go back there, there's a bunch of stuff and I still hadn't finished my one section. He's just all on me every five minutes, calling, calling, calling. I'm like, 'Dude, if you don't get off my walkie-talkie, you keep calling me every five minutes, there's no way I can get everything done if you keep calling me every five minutes. I've got like eight aisles left. Like, what are you doing? Get off me.' He got mad that I said that. I said, 'Look man, stop calling my walkie-talkie.' The next day, I come into work. Well, really they called me to come into work because I was off. They were like, 'Uh, Cary, we're going to have to let you go.' I said, 'For what?' 'Well, you weren't in compliance with one of the managers' and this, that and the other thing. I said, 'I didn't do anything to this dude. I mean, do y'all even want to hear my side of the story? It's his word against mine.' They're like, 'Well, he's been with the program for like 15 years.' I'm like, 'OK, that's fine.'
So I didn't do anything necessarily wrong in that situation but that's just the life we live and I moved on and went to the next job. I think I worked at FedEx after that and I didn't get fired from there. So that was cool.