 Why did the Eagles select Ron Medved in the 1966 NFL Draft?
"Two reasons," explained Medved. "Joe Kuharich was the coach at the time. And when he was at Notre Dame, before he came to Philadelphia, he wanted to recruit me out of high school, but I chose to go to Washington. So when I first saw Joe (following the Draft), we had a little laugh over that he eventually got me four years later.
"The other part of the story is that I found out once I got to Philadelphia, Ed Snider, who was part of the Eagles' management; I was one of Ed's long-shots. He had some influence on draft day to have me picked. So those are two pretty good guys to have in your corner."
Few would disagree with that. Nevertheless, Medved knew the Eagles had drafted 14 others before him, and that there were veterans on the roster who, of course, wanted to keep their jobs.
"Kuharich knew me, but a 14th-round draft choice tells you that I was a long shot," Medved said. "I even brought my kicking shoe from college when I went to camp. I learned how to hold on extra points. Any little extras that you have counts.
"I was a running back in college and the consensus was that if I was going to get a chance to play in the league, I was going to need to switch positions and become a safety. I had played both ways some in college so it wasn't that I was unfamiliar with playing in the secondary. But I really was fortunate that while there were a number of us competing to make the team, at least there was a spot to win. Joe Scarpati was the in-place free safety. Nate Ramsey was the in-place strong safety. But there was a backup position that was available.
"It took me a while to learn how to play (strong safety). It's a tough position to succeed at. But I think I was also a good special teams player, and that can often make the difference between a rookie sticking and not."
He stuck. Contributing on special teams, the rookie helped the Eagles post a 9-5 record in 1966 and advance to the postseason, where they lost to Baltimore in the Playoff Bowl, the NFL's third-place game from 1960-69. The following year, after winning three of the first four games, Philadelphia won just three of its next 10.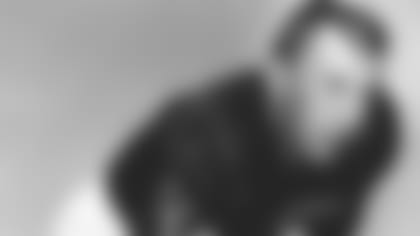 Medved suffered a loss of his own when a knee injury brought his season to an early end.
"I'd just worked my way into the starting lineup and had a real good game (on October 29 against the Cowboys) with two interceptions (off of Craig Morton) and we ended up beating Dallas (21-14)," said Medved. "The very next week, we went down to New Orleans and played the expansion Saints, and I got my injury and was out the rest of the year."
While Medved stayed healthy for the 1968 campaign, the same couldn't be said about the Eagles. Evidenced by a 2-12 record, there were clearly more injuries than victories.
"The '68 season was the season to forget in all kinds of ways. It was painful," Medved said. "We did have a lot of injuries that year. So much so, that I actually played four games at linebacker. That was a real interesting experience. I was 195 pounds!
"The first game I played as linebacker, they kind of kept it secret. We were playing the Redskins, and on the first defensive play (Washington's quarterback) Sonny Jurgensen came up to the line of scrimmage and took one look at me and called an audible. So I didn't stay unknown very long.
"Obviously, they ran at me a lot. I'd like to think I did OK, but eventually they took me out. It was kind of out of mercy or something. I thought it was a great experience, though. When I get together with people like (former teammates Gary) Pettigrew and (Tim) Rossovich, we still laugh about my linebacker days."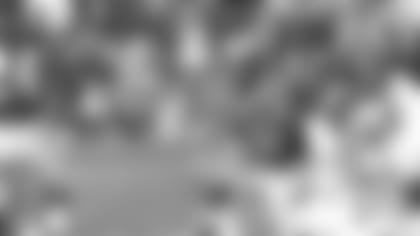 After 38 years, the last seven as the vice president of business development at the Pacific Institute – a consulting firm that researches psychology and how it relates to performance and people skills – Medved is now teaching seminars.
"I didn't really want to retire and I wanted to stay associated with the Pacific Institute, so teaching is exactly the right thing," said Medved. "I teach corporate clients, primarily. When most of us went to school, we didn't get taught psychology. We really focus on what's right with people rather than what's wrong with people. So we're teaching people about their thinking, their creativity, their productivity, their happiness and the things that go into that.
"What we hope to get out of it is that everybody that's in the class is empowered to think differently about themselves and actually have more of a handle on their God-given gifts. We don't teach anything that esoteric. It's all very practical. It makes a big difference in a corporate environment because you're really ratcheting up the brainpower when you do this."
Making his home in suburban Seattle, Washington with his wife, Calli, Medved has two adult children. His son, Shawn, a former professional soccer player, is a mortgage broker in California. His daughter, Erin, works in corporate management for Costco.