There is no doubt that the Eagles have had -- on the field and off -- a lot of change in the last year. And we're going to learn together new head coach Chip Kelly realizes the plan he puts in place for the Eagles. How long it takes, we don't know. How the Eagles get there, that remains to be seen.
Kelly has his goals and he is earnest in his approach. He was asked in a group interview with reporters last month if he felt the need to "mark his turf" early in his time as the Eagles head coach.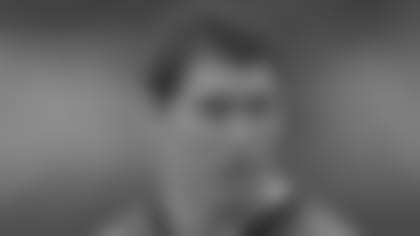 That's not the way Kelly thinks. He is all about the team working together.
"I get up every day, and we have a vision of what this thing's supposed to look like, and keep working towards that vision," he said. "I think sometimes if that's the way you think (marking turf), then you may be a little full of yourself, to be honest with you, or maybe if you had a bunch of guys with you that were bucking the system, you would say this is the way it's going to be.
"These guys (players) have been fantastic since day one, so there hasn't been a time where I've had to say, 'Hey, here's why.' I think these guys, they want to win."
It's an exciting prospect, what's ahead for all of us as we watch the Eagles and analyze every little thing, but it's not exactly true that we don't know what to expect. There are a lot of pieces returning from years past, and while the system will be different in every phase of the game, there are some projections to be made that history suggests will come through.
The offensive backfield is as versatile and talented and explosive as any in recent Eagles history. Certainly, the Duce Staley-Correll Buckhalter-Brian Westbrook threesome that combined for 1,618 rushing yards, 20 rushing touchowns and averaged 4.8 yards per carry. Additionally, that trio combined to catch 83 passes and score 10 touchdowns in the passing game. What can LeSean McCoy, Bryce Brown, Chris Polk, Felix Jones and Matthew Tucker (how many of them make the 53-man roster?) do in this offense> It's going to be a lot of fun watching, but the pedigree is there to think the backfield can be extremely successful.
Those who watched him in Houston rave about James Casey, who is expected to be a do-it-all weapon for the Eagles on offense. Casey caught everything thrown his way in the limited time I watched him in the spring, and he should fit in very nicely no matter the position the coaches have him playing. He's big, strong, athletic and an intelligent player who defenses will have to account for on each snap. The Eagles will look to get Casey into some favorable matchups.
The quarterback starting job is obviously very much up in the air, but whoever wins the gig is going to have a lot of talent around him, a potentially very strong offensive line in front of him and a skill set with which Kelly and coordinator Pat Shumur should work with very well. Michael Vick, should he be the guy, has experience and mobility and a rocket for an arm and is a multi-threat danger for defenses to contain. Nick Foles, should he be the guy, has a good pocket presence and showed as a rookie that he can run an offense in pressure situations. He's going to get the ball out and down the field. Matt Barkley, should he be the guy, had a lot of success in college and would be a piece of clay to mold in the NFL way for the coaching staff. Dennis Dixon, should he be the guy, understands more than all of the candidates, based on his collegiate experience, what Kelly wants in the offense.
It's fair to wonder about the defense, what with all of the new faces and the new scheme, but the Eagles have something to work with at the line of scrimmage in second-year man Fletcher Cox and veteran tackle Isaac Sopoaga. Both are players the Eagles are relying on heavily, and both have the ability to disrupt at the line of scrimmage. Cox is an inside force in the 4-3 and can transition to end in a 3-4, so his growth in year two of his career is vital for the defense. Sopoaga is just a massive force, a veteran presence and a winner. He's going to be one of the leaders on this defense.
The linebackers are an open book, and we know that veterans DeMeco Ryans and Connor Barwin have had success in their careers and that coordinator Bill Davis is going to build a lot of what he wants from his linebackers around those two. Second-year man Mychal Kendricks has new responsibilities, and a ton of talent.
Trent Cole's job, in large part, is going to be to reach the quarterback and to disrupt him and make some big plays. Whether that comes as a hand-down defensive end or as an in-space pass rusher, Cole is going to be in a role that is familiar for him: A hunter. His numbers dropped significantly last year and the Eagles think that was a product of a defense that simply fell apart. Cole needs a strong bounce-back season.
The cornerbacks are big and strong and hungry and aggressive, so that's the kind of play I expect from Cary Williams and Bradley Fletcher. This is not going to be a defense that will back down from physical play. The Eagles want to be attackers, and that includes the style of play from the secondary.
I really think Dave Fipp's special teams can be one of the best groups in the league. Alex Henery enters his third season having nailed 51 of 58 field goal attempts in his first two years. His kickoffs were strong in 2012, and he showed great leg strength in the spring. At punter, Donnie Jones is a proven, big-time talent who has to fend off the challenge from rookie Brad Wing. DeSean Jackson and Damaris Johnson are legit punt return men, and the Eagles have a slew of candidates to return kickoffs, including rookie Jordan Poyer. The coverage units are an unknown until we see how the 53-man roster shakes out, as always.
Finally, here is something I know from being part of it and talking to those who return from 2012: It's time to get back on the winning track here. Last year is over and done with, but there is no question those players involved never want to go through that kind of situation again. There is a tremendous hunger in the locker room and on this roster.