Philadelphia Eagles fans.
We are loud and loyal, fierce and fearless, tried and true. We are never afraid to tell it like it is, apparent from the tailgating trash talk to the 700 level shouting. We wear our hearts on our sleeve, even when we're not wearing sleeves. (Sound familiar?)
This passion doesn't stop at Lincoln Financial Field. We are just as animated on the World Wide Web. Thanks to the PhiladelphiaEagles.com message boards, live chats and the glorious land of social media, we can live, breathe, eat and sleep our Eagles 24/7/365. And now, all of the likes, selfies and trending hashtags have found a place to call home on this website: The Digital Nest.
Give us your best on social media because we are listening, watching and replying every chance we get. And in return, we'll make the social stay worth your while. Connect with us: PhiladelphiaEagles.com/social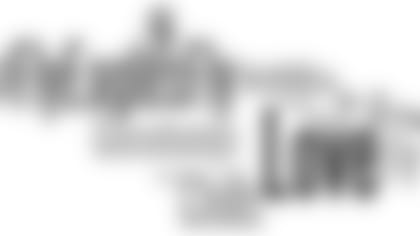 There was one thing on Eagles fans' social media minds this week (besides the high-octane, never-huddle-ever, run-what-your-momma-gave-you, new-look offense): What Brotherly Love Truly Means
It's a gripping tribute to our fans, our team, and mostly, our city. Philadelphia. In this video, we watched franchise heroes, both past and present, make big plays and even bigger hits. We watched 44-6 and 4th-and-26. We watched fellow Eagles fans brand themselves with the best logo in the National Football League. With football season around the corner, this video reminded us that every fall, we will rise.
And rise we did on social media. Here's what you had to say about the primer to the Philadelphia Eagles 2013 Season:
(No, it's not weird at all, Matilda. Fly on.)
Shout-out to We Were Promised Jetpacks for the soundtrack to our new favorite video:
And let's watch it one more time for good measure:
// <
by Philadelphia Eagles.


One more day until Eagles football is back in the City of Brotherly Love. See you at Lincoln Financial Field, Eagles Family.