PITTSBURGH -- Even without Reggie Brown and Brian Westbrook in the lineup against the Steelers, Donovan McNabb was able to piece together a solid performance in just over a quarter of action.
Before being replaced by Kevin Kolb with 11:12 left in the second quarter, McNabb completed 10 passes on 13 attempts for 97 yards and one touchdown. He was clearly mobile in and out of the pocket, showing that his ACL injury is way in the past and hopefully any offensive woes are as well.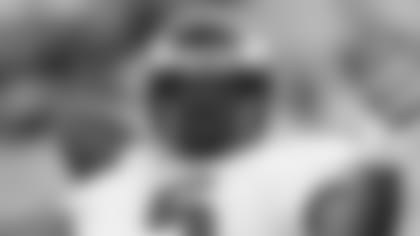 QB Donovan McNabb
"I felt pretty good," McNabb said. "First of all, we were able to get things going in the passing game. We were able to establish the run game early, which kind of softened up the defense. You're talking about one of the best defenses in the league here, even though they were missing some of their players. We were able to get things going the way we were able to in practice. This is something that we can watch the film and grow on. There were a lot of positive things happening today."

A major negative from a year ago that continued to haunt the Eagles on the opening drive of the game was the inefficiency in the red zone. However, on the next drive the ball was on the 3-yard line, it was third and goal and McNabb found fullback Jason Davis wide open for the touchdown.

"We had an opportunity on the first drive, but made a couple of mistakes," said the quarterback after the Eagles settled for a David Akers field goal. "We got close, but not good enough. We obviously know that last year that was our Achilles heel a little bit. The one positive thing out of that whole deal is sustaining drives, keeping the chains moving, eating up some clock, picking up some yards and when we get down there being able to capitalize and cap it off with a touchdown."

The first-team offense did control the clock, showed a balanced run and pass approach and now has a better understanding of what they need to work on. The ball was spread around to a number of targets, some new and some old, and McNabb purposed that the offense as a whole is in good shape.

"It can be great if we continue to stay healthy and continue to progress," he said. "Consistency is the main thing we have to focus on. Having all our guys healthy and being full-steam ahead, we can do some great things. Seeing what we were able to do at the end of last year. We have to put it together and put it together all the time and things will work out well."