EaglesCamp social media takeovers are back and kicking things off is punter Donnie Jones. Although he does not have a presence on Twitter, he will get a taste of it when he takes over @Eagles on Wednesday afternoon following #EaglesCamp practice around 2 PM. Get to know your favorite punter and start tweeting him questions using #AskAnEagle.
Donnie Jones aka #DonnieLongBall
Donnie Jones joined the Eagles in the spring of 2013. A free agent signing from Houston, Jones made an immediate impact on special teams, setting a franchise record in net punting average (40.4), downing a career high 33 kicks inside the 20-yard line and becoming only the fourth punter in NFL history to earn NFC Special Teams Player of the Week honors in consecutive games.
Fans took notice and dubbed the Twitter-less Jones #DonnieLongBall:
In one year with the team, Donnie Jones has already made quite a name for himself as the locker room joker.
And he's always up for having a good time (so long as it doesn't get in the way of practice).
Donnie Jones may be a football player and a clown, but his first role is father. "My greatest love besides football is definitely my family. I love being able to spend time with them away from football, whether it's going to their games or on vacations with the whole family. It's great to be able to spend quality time with them and help create memories that our kids will have forever."
When Jones joined the Eagles in 2013, he signed a one-year contract and after a stellar year, he made a splash on the first day of 2014 NFL Free Agency.
After experiencing 10 years and four other NFL teams, Donnie Jones knew Philadelphia was the right place for him to call home.
#DonnieLongBall: For the first time in 10 years, I really felt part of a family. It's a big part of the culture Mr. Lurie is building here. — Philadelphia Eagles (@Eagles) March 12, 2014
When you've made friends like these and fans like Eagles Nation, what else do you need?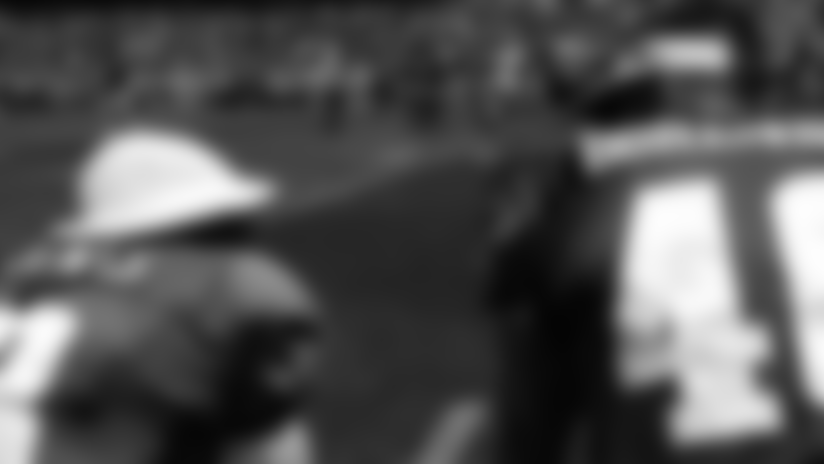 Seen first on long snapper ' Instagram: Game time around the corner. Love snapping to Donnie Jones. Great punter, great holder. #Eagles #philly #TrainingCamp2014