With under two weeks until the Eagles rookies report for Training Camp at the NovaCare Complex, we're taking a look at the most important questions heading into the season for each position group on the Eagles. After yesterday's look at the quarterbacks, we turn our attention to the backfield, where the new-look offense promises to feature some more action …
1. How Often Will The Eagles Run?
Oh, did you think you had heard the last of the dreaded "run-pass ratio?" With a fresh new offense in tow, the sense of intrigue surrounding the offensive philosophy implemented by Chip Kelly and offensive coordinator Pat Shurmur is among the biggest storylines of the 2013 season. Consider that Kelly's teams at Oregon ran the ball 64.1 percent of the time during his four seasons as head coach. That's an astoundingly high number, admittedly inflated by a different style of play in college and the not-so-occasional Ducks blowout.
But over that same four-year time frame, the average NFL team has run the ball about 44.6 percent of the time. That number has also decreased each of the last four seasons, as NFL teams ran the ball 43.9 percent of the time in 2012. The Eagles, meanwhile, have consistently passed more than the league average and are coming off a season in which they ran the ball only 40 percent of the time. That number is certainly set to increase under Kelly, but the mystery is just how much the Eagles will lean on a talented backfield that includes LeSean McCoy and Bryce Brown. That the Eagles have such a dynamic duo, in addition to a group of talented backups, should allow Kelly to run whenever he sees fit. McCoy, meanwhile, has proven that he can handle a heavy workload, as evidence by his 321 offensive touches in 2011 (the fourth-highest total in the league that season).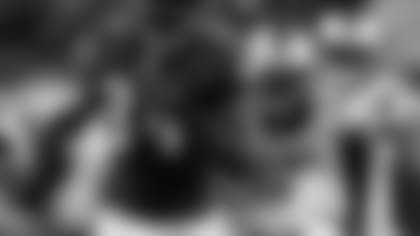 2. What's The Next Step For Bryce Brown?
We already know what McCoy can do when the offense is clicking, but the presence of a one-two punch with Brown is what makes the offense truly exciting heading into the 2013 season. As a 21-year-old rookie (and the second-youngest player in the league), Brown introduced himself to Eagles fans in a big way with 178 and 169 rushing yards respectively in his first two starts. Though Brown's numbers slowed a bit to close the season, it's obvious that the talent is there for him to be a difference maker for the Eagles. But there was one thing that slowed Brown down as a rookie.
Ball security "has been probably my number one priority besides being in shape," Brown told PhiladelphiaEagles.com earlier this offseason. "I think being in shape and being able to go longer will help me in that area. I can say that last year I wasn't in the best shape that I could be. I'm in a lot better shape now. I think me being in the best shape that I can will allow me to dig deep, fight harder and be able to hone in on the little things like keep the ball (protected)."
Brown's fumbling issues, while probably overstated a bit, don't seem to worrisome when you look at the history of rookie running backs and fumbling. Brown fumbled four time last season over 128 offensive touches, good for 32 touches per fumble. The list of rookie running backs who have had worse rates includes Walter Payton, Barry Sanders, Gale Sayers, Thurman Thomas and, more recently, C.J. Spiller. Every one of those running backs suffered the worst fumble rate of their career in that rookie season. Add on that Brown was playing in his first full football season since high school and it's easy to see why there's promise for his ball protection moving forward.
3. How Many Backs Will Kelly Keep?
Traditionally under Andy Reid, the Eagles kept three running backs on the active roster, though they did keep four in 2012. With Kelly likely to lean heavier on the running game, there's every expectation that four running backs could be the norm moving forward. Barring injury, knock on wood, McCoy and Brown are locks to make the team. That would leave three backs to fight for two spots.
Incumbent Chris Polk has much to prove entering his second season after a rookie year spent on the sidelines. Polk has trimmed down this offseason to keep himself in better shape and will have every opportunity to prove himself throughout Training Camp. Felix Jones is the veteran of the Eagles running backs after five seasons with the Dallas Cowboys and has been an explosive player during his career, rushing for an impressive 4.8 yards per carry. But Jones is coming off a 2012 season during which he posted a career low 3.6 yards per carry and there is a real question as to how much he has left in the tank. Finally, undrafted rookie Matthew Tucker out of TCU is in the mix and does appear to provide a different dynamic as the biggest running back on the roster at 6-1, 227. Tucker will have to prove he can catch the ball and pass protect at the NFL level, but he will be an intriguing player to follow throughout the next month and beyond.