Eagles at Jacksonville Jaguars
Sun., Sept. 26, 4:05 PM, FOX, Jacksonville Municipal Stadium
[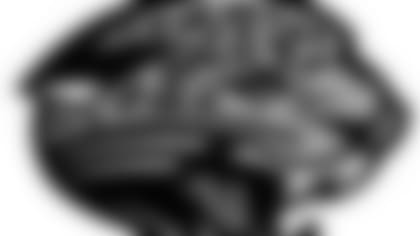 ](http://www.jaguars.com)
Overall Series Record: 0-3
Record At Jacksonville Municipal Stadium: 0-4 (including Super Bowl XXXIX)
Last Meeting: Oct. 29, 2006 - Jaguars 13, Eagles 6
Game Recap: The Eagles couldn't sustain any offense while the Jaguars rushed for over 200 yards as a team in Philadelphia.
Game Preview
The Eagles head down to Jacksonville with a chance to do something that has never been done in the storied history of the Eagles franchise - beat the Jaguars in a regular season game. In fact, the Jaguars are the only active NFL franchise that the Eagles have yet to defeat, although the two teams have only met in the regular season three previous times.
The Eagles and Jaguars will already have some semblance of familiarity with each other come the fall because they also meet on August 13 to open the preseason. Jacksonville is coming off a 7-9 2009 season that, even though they lost their last four games, was a step in the right direction for a rebuilding franchise. They got tremendous production out of a 2009 draft class that produced four first-year starters: offensive tackles Eugene Monroe and Eben Britton, defensive tackle Terrence Knighton and cornerback Derek Cox.
On offense, the Jaguars are led by the diminutive cannonball Maurice Jones-Drew, who ran for 1,391 yards last season and led the AFC with 15 rushing touchdowns. Quarterback David Garrard, 32, is a threat both through the air and on the ground, although he is believed to need a stellar 2010 campaign in order to remain the Jaguars' quarterback of the future. On the outside, the Jaguars are looking for a complement to Mike Sims-Walker, who emerged as a possible No. 1 in 2009 with 63 catches for 869 yards in his first healthy NFL season.
While the Jaguars were an average team offensively in 2009, their real trouble was a defense that was unable to put any pressure on the opposing team's quarterback. The Jaguars were dead last in the NFL with an anemic 14 sacks, eight fewer than the next closest team. In an effort to rectify that, they signed free agent defensive end Aaron Kampman in the off-season, but it remains to be seen how healthy and ready the 30-year-old defensive end will be after he suffered a torn ACL last November. They also drafted defensive tacke Tyson Alualu with the 10th overall pick, four spots higher than the Eagles picked their own defensive lineman, Brandon Graham.
The Jaguars do have a solid secondary that includes Cox and Pro-Bowl performer Rashean Mathis that could slow up the Eagles' feared tandem of DeSean Jackson and Jeremy Maclin somewhat, but they're also searching consistent play at safety, where former first-round pick Reggie Nelson has been a disappointment.
-- Posted by Bo Wulf, 6:00 p.m., June 30