Eagles vs. New York Giants
Sun., Nov. 21, 8:20 PM, NBC, Lincoln Financial Field
[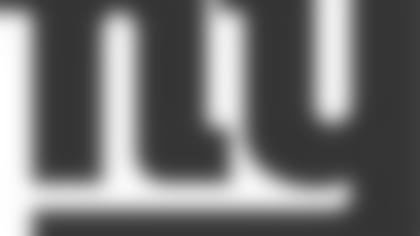 Overall Series Record: 72-82-2
Record at Lincoln Financial Field: 4-4
Last Meeting at Lincoln Financial Field: Nov. 1, 2009 - Eagles 40, Giants 17
Game Recap: A balanced offense kick-started by a 41-yard TD run from FB Leonard Weaver helped the Eagles to the impressive win.
Game Preview
Coming off a short week, the Eagles will welcome in the New York Giants for a second-straight NFC East tilt, and a second-straight game in prime-time for this Sunday nighter.
Last year had to be a blip for the Giants, normally a tremendous defensive team. The Giants fell apart on that side of the ball, though, and made some dramatic changes to their coaching staff and their defensive personnel. Now, New York appears ready to rebound with a revamped secondary led by free-agent signee Antrel Rolle.
Also expect end Osi Umenyiora to bounce back two seasons after tearing up his knee, and if that happens, the Giants will be every bit as dangerous with their pass rush. Umenyiora in the pass rush by Justin Tuck and rookie first-round pick Jason Pierre-Paul.
Offensively, New York is already potent. Steve Smith has developed into a Pro Bowl receiver and a complement to a ground that has versatility and power in Brandon Jacobs and Ahmad Bradshaw. It is, again, a great matchup against a key division rival.
--* Posted by Dave Spadaro, 9: 15 p.m., July 7*