The Eagles had some good news and some bad news following Saturday's practice.
The good news was that injured wide receiver Reggie Brown practiced and may be ready to play Monday night in Dallas.
The bad news was that Brown is still listed as questionable.
"We'll just see how he does here over the next couple of days and whether there's a chance that he gets in there and has an opportunity to play, which is a positive thing," Reid said. "I wasn't sure that he'd be at this spot right now. That's good."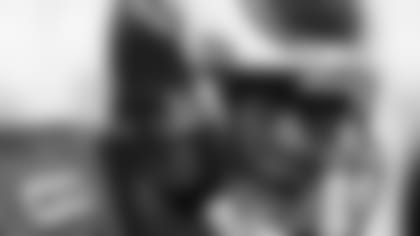 WR Brown looks better than expected, according to Reid
Reid said that if Brown does play, he won't be on the field against Dallas for a bulk of the snaps.

"He wouldn't play every play," Reid said. "That's not what we would do there. We would obviously rotate him. We'll see how he feels (and) just take it day-by-day here."

With receiver Kevin Curtis still out with a sports hernia, that means the Cowboys will be seeing a lot of wideouts DeSean Jackson, Jason Avant, Hank Baskett and Greg Lewis. After their performance against the Rams, that's something Dallas can't take lightly.

"(The Cowboys) have talent and they have a head coach (Wade Phillips) and a defensive coordinator (Brian Stewart) that understand the defense very well," Reid said. "(They) have been very successful in this league running that 3-4 defense, so they know all the little intricacies about it and tricks and so on. You have to be very sharp with that."

Right now, though, it seems as if the Eagles' offense is on the same page. Reid stressed how important that is, especially on the road.

"I'm always a firm believer that if you have good players and coaches and everybody's working hard and pulling in the same direction, you have an opportunity to win," said Reid who has a 6-3 record at Texas Stadium. "The one thing we try to do on the road is try to keep it as consistent as we can to when we're at home. Whether that's a remedy to winning on the road, I don't know that, but I think that's important. I think it's important for the coaches and the players to try to keep them in their routine that they do before a game."

The Eagles broke from their routine a little bit on Saturday. The team practiced inside the bubble and had crowd noise pumped in to simulate the atmosphere the Eagles expect to see in the last home opener in Texas Stadium's storied history.

"It's a bit loud down there and I would presume it would be that way with a Monday night game and two good football teams with an opportunity to play each other," Reid said. "I don't leave anything to chance. We need work against it with the noise, so we used it."