Mention the name Joe Kuharich to most Eagles fans and you'll get a roll of the eyes, maybe even a groan. Kuharich was the Eagles' head coach and general manager from 1964 through 1968, one of the bleakest periods in the team's history. It ended with the Philly fans famously chanting "Joe Must Go" and, yes, throwing snowballs at Santa Claus.
In his role as general manager, Kuharich made some awful trades, including dealing away future Hall of Famers Sonny Jurgensen and Tommy McDonald as well as Pro Bowl Eagles Timmy Brown, Maxie Baughan, and Irv Cross. So when he traded for a 34-year-old running back named Ollie Matson, most Eagles fans assumed it was another Kuharich blunder.
Actually, Joe got this one right.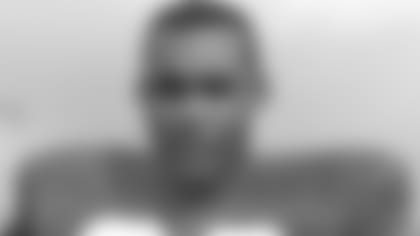 Matson was an All-Pro early in his career with the Chicago Cardinals but he had a lot of miles on him when he arrived in Philadelphia. He was coming off his worst season – 13 rushes for 20 yards with Detroit in 1963 – and most people had written him off. When Kuharich dealt starting left tackle J.D. Smith to the Lions for Matson and defensive lineman Floyd Peters, Matson was seen as a throw-in.
"Don't worry, Ollie has a lot left," Kuharich said. No one believed it but it proved to be true.
Matson rushed for 404 yards and five touchdowns that season. When Timmy Brown was injured against the Giants on October 18, Matson came off the bench and ran for 100 yards on 19 carries as the Eagles won the game, 23-17. He had a 54-yard run and scored two touchdowns. It was a rare occasion when Kuharich had a chance to gloat.
"I knew what we were getting in Ollie Matson," Kuharich said. "He is the finest football player I've ever seen or coached. He's still in great shape and he proved today he can still produce."
Kuharich coached Matson at the University of San Francisco where he earned All-America honors in 1951. As a senior, Matson led the Dons to an undefeated season and the following year, he qualified for the U.S. Olympic team. He won a silver medal in the 4x400-meter relay and a bronze medal in the 400 meters at the Helsinki Games, stunning the track coaches who felt the 6-2, 220-pound Matson was too big and too battered by football to compete with the world's best sprinters.
"They told me I was wasting my time when I went to the (Olympic) trials," Matson said. "I had to lengthen my stride for one thing. Running with the football, you take short, choppy steps. You're cutting side to side. In track, you need a long fluid stride. But speed is speed, I've always had that. It was just a matter of adapting."
Matson was selected in the first round of the 1952 draft by the Cardinals. They were bottom feeders since losing the NFL title game to the Eagles in 1948 and even with Matson doing everything – he played halfback on offense, cornerback on defense, and led the league in kick returns – the Cardinals had just one winning season in the next seven years.
In 1959, the Cardinals traded Matson to the Los Angeles Rams for nine – that's right, nine – players. When Matson joined the Rams, he was photographed kneeling on the practice field with nine helmets in a circle around him. It was similar to the Minnesota Vikings' blockbuster trade for Herschel Walker, and like the Walker deal, it proved to be a bust. One player, even one as talented as Matson, couldn't fix the hapless Rams.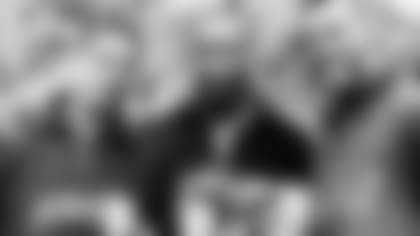 In 1963, Matson was dealt to Detroit where he rode the bench while the Lions limped to a 5-6-1 finish. For Matson, that was 10 losing seasons in 11 years. He was the ultimate hard-luck guy, a five-time Pro Bowl selection who found himself in one hopeless situation after another and his trade to the Eagles seemed to fit the pattern.
The Eagles were coming off a 2-10-2 season and no one in town except for owner Jerry Wolman had much confidence in Kuharich. In trading for Matson, Kuharich appeared to be reaching back in time hoping to rekindle the glory days of USF. It didn't help that Matson showed up wearing high-top football cleats which had gone out of fashion years earlier.
Matson was asked if he still had the speed that made him famous.
"Could I win an Olympic medal today? Probably not," he replied. "But what I've lost in speed I've gained in experience. I'm a much smarter football player today than I was years ago. I've played a lot of different positions (including flanker) so I know how to use the speed I have. Whatever coach (Kuharich) wants me to do, I'll do it."
Matson spent three seasons with the Eagles and played well when called upon. Brown was the lead back but Matson was often used as a change-up who combined power with outstanding hands. His last big game came in 1966 when in a driving rain he caught the winning touchdown pass from quarterback King Hill in a 35-34 upset of San Francisco. The game was played in Kezar Stadium where Matson earned All-America honors as a collegian.
Matson retired at the end of that season. The Eagles were 9-5 in 1966, the best record of Matson's career, so he went out on a high note at age 36. Years later in an NFL Films interview, Timmy Brown called Matson one of his heroes. "He was the ultimate professional," Brown said. "Always prepared, always in shape, a great teammate. He inspired me. He inspired a lot of guys."
Matson was inducted into the Pro Football Hall of Fame in 1972. Fittingly, he asked Joe Kuharich to be his presenter.
An award-winning writer and producer, Ray Didinger was inducted into the Pro Football Hall of Fame in 1995. He has also won six Emmy Awards for his work as a writer and producer at NFL Films. The five-time Pennsylvania Sportswriter of the Year is a writer and analyst for NBC Sports Philadelphia. Didinger will provide Eagles fans a unique historical perspective on the team throughout the year for PhiladelphiaEagles.com. You can read all of his Eagles History columns here. He is also the author ofThe Eagles Encyclopedia: Champions Edition which is in bookstores now.