It is not unusual in today's NFL for a player to kneel in prayer when he scores a touchdown. But did you know it started here in Philadelphia with an Eagles running back named Herb Lusk?
Lusk is now the senior pastor of the Greater Exodus Baptist Church in North Philadelphia, but in 1976, he was a 10th-round draft pick from Long Beach State trying to make the team under rookie coach Dick Vermeil. Whenever Lusk reached the end zone, he dropped to one knee, bowed his head, and said a prayer.
"I was the first one (to do it)," Lusk said. "It was my way of saying thanks. I hurt my knee in junior college and the doctors said I'd never play football again, but I put my fate in God's hands. I prayed every day and I knew if my knee healed, it was His will for me to continue playing."
Lusk recovered well enough to rush for 1,596 yards and 13 touchdowns as a senior at Long Beach State. At 6-0 and 190 pounds, he combined speed and elusiveness but the pro scouts were concerned about his knee so he slipped in the draft. Vermeil had inherited an empty cupboard with the Eagles and was looking for talent wherever he could find it. He knew about Lusk from his coaching days on the West Coast so he claimed him with pick No. 273.
Lusk arrived with the nickname "The Praying Tailback" and it was obvious right away that he had the talent to play in the NFL. Vermeil ran the toughest Training Camp in the league – three hours of full contact twice a day in the scorching heat – and every day Lusk did something to get the coach's attention.
"We're gonna have to find a place for that No. 32," Vermeil said one day.
Lusk smiled when he heard what the coach said. That was his goal, to make the team, but he made it clear football was not going to be his life's work. He planned to play just three years then become a minister like his father. He did exactly that.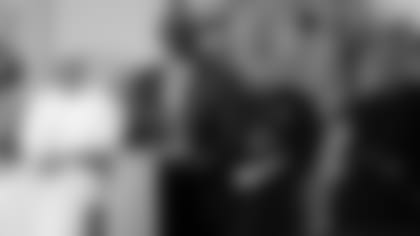 Lusk played three seasons with the Eagles as a running back and kick returner and just as the team was taking on the look of a contender, he retired to devote himself fully to the church. Lusk had a plan and he followed it. He could have played longer and maybe been part of the Eagles' first Super Bowl team, but he knew there was more to life than scoring touchdowns.
"I'm leaving the game very happy and very proud," Lusk said at the time. "I don't feel like I'm going to miss the game. I'm moving up to better things."
His career highlight was an October 9, 1977 game against the New York Giants at the Meadowlands. Tom Sullivan, the starting halfback, went down with a knee injury and Lusk took his place. He carried the ball 17 times for 117 yards and two touchdowns. One of his scoring runs went for 70 yards, the longest run by an Eagle in 19 years. The key block was thrown by tackle Stan Walters wiping out a Giants cornerback named Ray Rhodes.
Lusk began his seminary studies and preached his first sermon on April 13, 1980 at the First African Baptist Church in Sharon Hill, Pennsylvania. Two years later, he became pastor of the Greater Exodus Baptist Church on North Broad Street. The church had only 17 active members and was more than $1 million in debt.
"I remember there were leaks in the roof, we had buckets of water everywhere," Lusk said in an interview with NFL Films president Steve Sabol.
"So how did you turn it around?" Sabol asked.
Lusk pointed to the heavens.
"Once again, I put my faith in God," he said.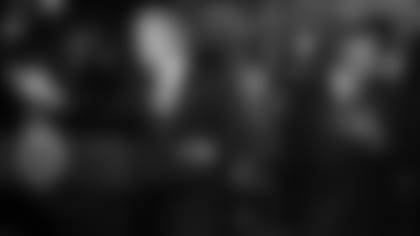 Today the church has more than 2,000 members and in addition to its religious activities, it has a job training and placement program that serves the North Philadelphia community. In June 2004, President George W. Bush visited the church and praised Lusk as a model for leadership in America's inner cities.
Lusk created the economic development program called People for People that revitalized the previously depressed area. The program includes a charter school, a catering facility, and a $17 million transitional housing complex for the homeless. He also sponsors the annual Herb Lusk Union League Golf Classic for Children which fund projects in the City of Chester.
The Praying Tailback maintained his ties with the Eagles. In the 1980s, he partnered with Reggie White to deliver food and hope to needy families in North Philadelphia. Today, he serves as the team's unofficial chaplain, conducting Bible study for the players and coaches during the week and chapel service on the day before games. Lusk was in Minnesota for Super Bowl LII. In answer to the obvious question, no, he did not pray for an Eagles victory.
"I did pray that God's will be done," Lusk said. "Thank God his will was that the Eagles be victorious."
An award-winning writer and producer, Ray Didinger was inducted into the Pro Football Hall of Fame in 1995. He has also won six Emmy Awards for his work as a writer and producer at NFL Films. The five-time Pennsylvania Sportswriter of the Year is a writer and analyst for NBC Sports Philadelphia. Didinger will provide Eagles fans a unique historical perspective on the team throughout the year for PhiladelphiaEagles.com. You can read all of his Eagles History columns here. He is also the author ofThe Eagles Encyclopedia: Champions Edition which comes out in October.