For much of the past few seasons, the safety position for the Eagles has been a misnomer. With a league-high 91 passing touchdowns allowed since 2010, the last level of the Eagles defense has been too often short on reliability and dependability. The run defense in the secondary wasn't always much better either, as the Eagles led the league in broken tackles last season, according to Football Outsiders. Whether the reason for the relatively insecure play of the position lies within the players themselves or within the defensive scheme is unclear, but the team has certainly been proactive in addressing a problem area this offseason.
For one, three players have been imported to compete at safety this offseason. Established starters Patrick Chung and Kenny Phillips were signed via free agency and athletic rookie Earl Wolff was drafted in the fifth round of the NFL Draft. Meanwhile, the schematic responsibilities for the safety position have changed under new defensive coordinator Bill Davis. Over the last two seasons especially, the safeties often had heavy responsibilities to support the run, thanks in large part to the wide splits of the defensive line. That's no longer expected to be the case – just take it from the two players who started the most games at safety for the Eagles in 2012, Nate Allen and Kurt Coleman.
"I don't want to go into too much detail, but if I break it down, it just frees us up a little bit more," Allen said following Monday's Organized Team Activity. "We can really focus on being pass guys. We're still run guys obviously, but we're pass first, pass second and then maybe come up on the run whenever you see it. If I can say anything, we're a little more focused on the pass now."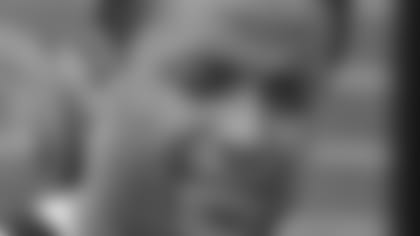 "It's a lot different," said Coleman. "I think the (defensive) line and the linebackers are going to take care of a lot of the run situation. Not to say that the safeties aren't going to be called to make plays on the run, but we're not going to be first guys up to the scene. I think that's going to be a big change for us which is kind of good. (It) allows us to sit back and read the (quarterback) a little more, be patient."
It's not fair to say that there was a lack of competition at safety of late considering that seven players started games at the position over the last three years. But many of those competitors were looking to simply establish themselves as NFL-caliber players. In Chung and Phillips, the Eagles have two young players (Chung is 25, Phillips is 26) who have both started in a Super Bowl.
Through the beginning stages of the offseason, the first-team defense has mainly paired Allen with Chung at safety, though Coleman slid in alongside Allen when Chung was absent from Monday's OTA because of travel difficulties. Other players on defense, meanwhile, have mentioned Chung as an emerging leader on defense. For his part, the former New England Patriot says that he's picking up the defense quickly.
"It's 80 percent mental, 20 percent physical," said Chung. "Everybody's big, fast and strong, it's just about who's smarter, who can anticipate things and make plays."
Phillips, meanwhile, has been working primarily with the second team, which may sound like a letdown for the former first-round pick. But Phillips, considered an ascending, Pro-Bowl caliber player through most of his time with the Giants, doesn't look at it that way. For one, he knows everything must be earned given that he's on a new team and playing for a brand new head coach. Second, after a 2012 season plagued by a knee injury, Phillips understands there will be some skepticism surrounding his health.
"Number one is probably just health," Phillips said when asked what the coaching staff would like to see from him. "They know I can play. They wouldn't have brought me here if they didn't believe I could play. So basically I guess just health right now.
"I feel like I have a long career ahead of me, as long as I just be smart with it … It's definitely something that I have to be conscious of when I'm in the weight room or when I'm on the field, how many reps I take. But at the same time, I'm going to get my work done. I'm never going to just tap out. I'm going to do what I have to do so coach (Chip Kelly) can see that I'm ready to work and, like I said, that I'm a starter in this league."
Of course, there are more than four players competing at the safety position. In addition to Allen, Coleman, Chung and Phillips, there is also Wolff, the rookie, and two players who started games at safety for the Eagles last season in Colt Anderson and David Sims. Over the next few months, those seven players will fight it out on the practice field for the chance to help turn around the fortunes of what has become a maligned position on defense.
"It doesn't matter what (Kelly) has seen on film, it's what can you do for me now?" said Coleman. "So everyone has to go out there and perform. The bottom line is you have to make plays otherwise they're going to bring the next guy in to do it. So, I think everybody from the new people to the old people that have been here, we all have to perform and play our best."