Adam Caplan from Sirius NFL Radio/Scout.com looks at how the Eagles can recover from their tough loss with Washington scheduled to arrive in Philadelphia this Sunday ...
"Four games into the season, I think the Eagles are better than their 2-2 record. I think they are one of the better teams in the NFC, but they need to do a better job of closing out games and cutting down on their mistakes. You close games better by cutting down on the mental mistakes on both sides of the football – you can't turn the ball over as DeSean Jackson did in the punt return game on Sunday night – and you don't give teams that are inferior to you chances to stay in the game. That's what the Eagles did in Chicago and it cost them.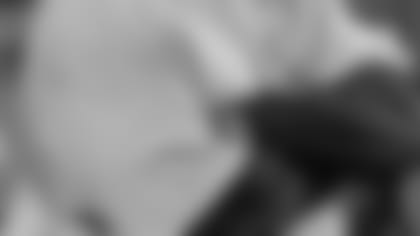 A healthy Brian Westbrook would go a long way to helping the Eagles get back on track
"I don't care what anybody says about the play calls or anything else: When you have three chances to score from the 1-yard line, you have to put the ball in the end zone. There is no other way to say it. When you hand it off at the 1-yard line, you must score. I lay that one on the players.

"The Eagles are going to recover. The way the Eagles bounced back after the heart-breaking loss to the Cowboys impressed me. I think that was a loss that might have lingered in the past, but this coaching staff does a good job of having the players put the past behind them and move on to the next game.

"This is a huge game for the Eagles. Washington is coming off a great win in Dallas and is playing with a lot of confidence. The way I see the NFC East is this: Three teams are making it into the playoffs. The Eagles can't afford to lose to Washington and be 0-2 in the division. Washington has a good, young quarterback in Jason Campbell who is a terrific story. He is seeing the field better than I thought he would, wide receiver Santana Moss is having a huge, comeback year, tight end Chris Cooley is still a good player, running back Clinton Portis is a terrific player and the offensive line is playing better than I thought it would.

"Defensively, the Redskins are a physical team, so the Eagles are going to have their hands full.

"Still, if Brian Westbrook comes back the Eagles should be better prepared to make explosive plays. If Westbrook plays, I think the Eagles are the better team. But they were the better team on Sunday night and still lost. You can't give games away and expect to bounce back every time."